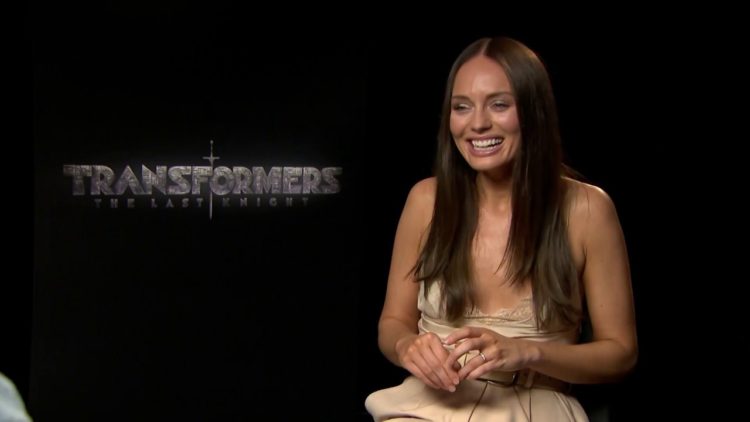 Laura Haddock is a household name in the world of blockbuster movies, and her name is tightly attached to most of the known hit movies and series. She started her acting career way back in 2008, making her first appearance in the comedy show "Plus One." Since then, she has worked her way up to the top of the pinnacle of acting making appearances in blockbusters such as "The Guardians of the Galaxy," "Transformers" and "Da Vinci's Demons." Her vast experience and skills in the field of acting make her a very much sort character by every other movie director in town. Here is a collection of facts about this superstar that you probably don't know.
1. Her personal life
According to her Wikipedia profile, Laura Haddock was born on the 21st of August 1985 in Enfield, London in England. She, however, was brought up in Harpenden, Hertfordshire where she also acquired part of her education. Her father, Ian Haddock was a finance officer while her mother, Deborah Haddock, was a reflexologist. There are no records of whether the star has any sibling.
2. Her education
Laura Haddock started her education journey back in Harpenden, where she attended St. George's School. However, lucky for her by the age of seventeen, she knew what she wanted to do with her life, to coin out a career in acting. Consequently, Laura moved to London, where she enrolled in the Arts Educational School of Chiswick. She took up a drama course.
3. Her Relationship Status
Until recently, Laura Haddock was married to fellow superstar actor Sam Claflin. However, according to Yahoo, the two stars have finally decided to go separate ways six years after their marriage. Claflin claims on his social media that they will still retain their love, respect, and friendship but are legally divorced. Laura Haddock has two children from this marriage, a three years old son named Pip and a toddler daughter, Margot.
4. Her social media influence
Laura Haddock is a very influential figure on social media platforms and boasts of hordes of adoring followers who faithfully support her. She flaunts about 214.7k followers on her Instagram and 47.1k on her Twitter handle. Her Facebook page also has about 20k followers. She uses these platforms to inform her fans of her activities as well as entertain them with entertaining videos and pictures. The star also hosts adverts for different cosmetic products on her Instagram account.
5. The Hayley Mills in Pollyanna inspired her to become an actress
Every career is inspired by some significant event, experience, person, or even a thing. For Laura Haddock, the Hayley Mills in Pollyanna show of 1960 is what inspired her to join the world of acting. The show which focuses on the life of a young orphan who struggles through difficulties of ridicule for his upbeat mentality made a six years old Laura fall in love with acting. Consequently, when she got to seventeen years, she dropped out of school to carve a career in acting.
6. Her most outstanding works
Laura Haddock has featured in many movies and television series but the according to TV Guide, following are probably the most career-defining; "Da Vinci's Demons" where she played the role of Lucrezia Donati, "Transformers: The Last Knight," "Luther" as Megan Cantor, "Dancing on the Edge," "Masterpiece" as Beryl Ballard, "Missing" as Susan Grantham, "How Not to Live Your Life" as Sam and "Rage of the Yeti" as Ashley. A role in these projects is the reason for Laura Haddock's elevation to her current superstar status.
7. Her awards and accolades
Laura Haddock has had a bright career as highlighted by several awards she has won in addition to multiple nominations. She has won awards and has been nominated for her role in various movies. Laura Haddock has two outstanding awards to her name. In 2014, she scooped the Detroit Film Critics Society award, best ensemble cast and later the Nevada Film Critics Society award in the same year the same category for her role in the "Guardians of the Galaxy." Laura Haddock has also been nominated for the following awards; Empire Awards, United Kingdom, the 'Critics' Choice Television Awards, Central Ohio Film Critics Association awards, and the Phoenix Film Critics Society Awards. However, she has experienced the negative side of awarding systems by having been nominated in the Worst Supporting Actress category in the Razzie Awards back in 2018 for her role in the "Transformers: The Last Knight."
8. Her interests and hobbies
Laura Haddock loves fun as supported by her social media platforms where she posts pictures of her fun related adventures. She loves a good swim as per elegant photos in pools and beaches on her social media platforms. Furthermore, the actor loves music and partying as supported by her appearances in several music concerts and parties as Laura has shared on her Instagram. Her social media also display her love for modeling, although she does not take it as seriously as her acting.
9. Her net worth
Laura Haddock is currently doing very well financially. She is alleged to earn around $1,923.08 per week, which adds up to $8,333.33 per month and translates to an annual average of about $100,000. Her net worth as of 2018 was $5 million. This amount is bound to have increased significantly since that time. With each day, her net worth is expected to increase.
10. Her scandals
It becomes quite hard to separate celebrities from scandals; each day comes with a different and more exciting celebrity scandal. Laura Haddock has not been spared from this trap. Recently, the FBI is investigating a case where the celebrity's nude photos have been posted on several gossip websites. It is alleged that her phone might have been hacked and these private photos displayed to the public. The images are currently spreading wildly all over the internet.
Tell us what's wrong with this post? How could we improve it? :)
Let us improve this post!