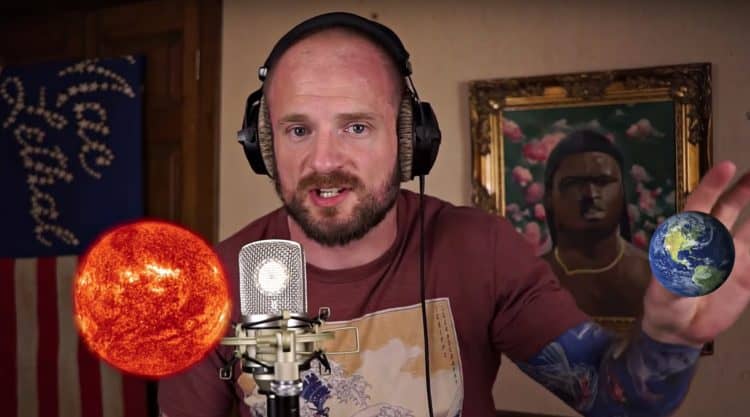 Mac Lethal is the stage name of David McCleary Sheldon. He is known for being an American hip-hop artist, but it is interesting to note that he has a number of other roles as well. So far, he has produced a fair amount of content, as shown by the four albums, seven EPs, and nine singles.
Here are five things that you may or may not have known about Mac Lethal:
He's From Kansas City
For those who are curious, Mac Lethal comes from Kansas City, which is not located in the state of Kansas but rather in the state of Missouri. This happened because the town of Kansas was incorporated in 1850, whereas the Territory of Kansas was established in 1854. As a result, while the town of Kansas had to change its name to Kansas City to reduce the potential for confusion, its name has no real connection to the state of Kansas. Regardless, it is interesting to note that Mac Lethal continues to reside in Kansas City.
He's a Radio Host
Besides his career as a hip-hop artist, Mac Lethal is also a radio host. To be exact, he is a radio host on KRBZ 96.5 the Buzz, where he is one of the people responsible for the radio show Black Clover Radio. Based on this information, most people would expect KRBZ to be a hip-hop radio station, but in actuality, it is an alt rock radio station that has been responsible for popularizing a number of famous acts such as Cage the Elephant, Florence and the Machine, and Mumford & Sons.
He's a TV Game Show Host
Amusingly, Mac Lethal is one of two hosts for Binge Thinking, which is a TV game show on MTV2. In brief, it sees the two asking people in various cities various questions at night in exchange for the chance to win money for the right answers, which are supposed to test whether people really are smarter after a few drinks or not. So far, Binge Thinking has had a single season.
He's a Published Author
For some time, Mac Lethal has been running a blog called Texts from Bennett. which like its name suggests, features conversations that are purported to have been based on text message exchanges between him and a cousin named Bennett. It is interesting to note that The Smoking Gun has reported that Bennett is a made-up person, but so far, Mac Lethal has denied the truth of this claim. Whatever the case, Texts from Bennett was published in 2013 by an imprint of Simon & Schuster, though it is important to note that it is not a collection of blog posts but rather than a full-fledged novel.
He's Remained Rather Private
Despite his various pursuits as well as the fact that he has been interviewed by notable media outlets because of a viral YouTube video, Mac Lethal has remained rather private about his personal life. He has a son named Rockwell Carlin who was born in 2013, but beyond that, little has been revealed in public about his personal life. Theoretically, Texts from Bennett provides some information to those who are interested, but in practice, it is important to remember that it is a novel.
Tell us what's wrong with this post? How could we improve it? :)
Let us improve this post!