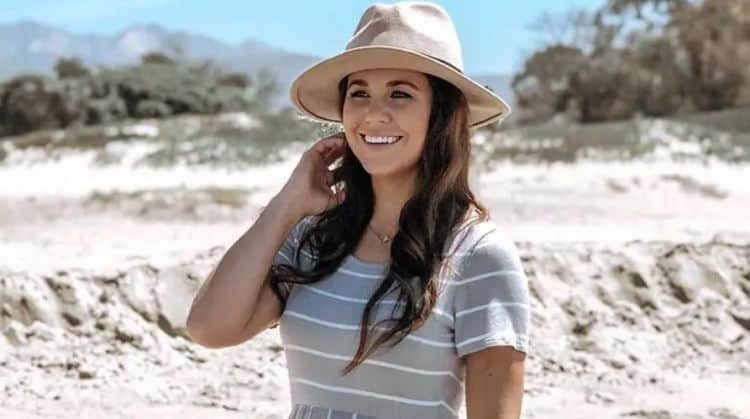 Thanks to TLC, Jana Duggar has been in the public eye for well over a decade. Viewers who started following the family's story during 19 Kids and Counting have essentially watched her go from a teenager to an adult right before their eyes. As one of the older Duggar siblings, Jana has often felt the spotlight a little more harshly than some of the younger children. Now 31-years-old, Jana has gotten a lot of attention over her decision not to marry. Recently, however, rumors have started to circulate that Jana may be in the process of being courted. While she hasn't officially revealed any information, fans are excited by the idea. Here are 10 things you didn't know about Jana Duggar.
1. She Was A Rainbow Baby
The term rainbow baby is often used to refer to babies who are born after a previous miscarriage. Jana and her twin brother, John-David, were considered miracle babies by their parents because they were born after the Duggars suffered a miscarriage. The Duggars named their unborn baby Caleb Ryan although the sex was never confirmed.
2. She's A Coffee Enthusiast
There are some people who strictly drink coffee as a means to help them get through the day, but there are other people out there, like Jana Duggar, who genuinely like the taste of coffee. She loves trying all kinds of different coffees and she is what many people would consider a coffee connoisseur.
3. She's An Author
Being a reality TV star has opened lots of doors for Jana, and one of those doors has allowed her to write a book. She and her sisters wrote a book called Growing Up Duggar: It's All About Relationships which focused on their family and home life. The book was released in 2014.
4. She Loves To Garden
Spending time outside has always been one of Jana's favorite ways to pass the time and ease her mind. Gardening has become one of her favorite outdoor activities and she loves experimenting with different plants and flowers. Jana has even started growing herbs which she uses in her kitchen.
5. She Willing To Relocate For The Right Guy
The fact that Jana still isn't married has led some people to believe that she isn't interested, but that isn't the case at all. She told People, "I used to be a little more strict. I felt like, I just want to find someone that would either move to Arkansas, or is already from here, but I think as time has gone on, I've found I do love to travel more than I thought I did. So now, it's more like, okay, if I really love the guy, I'll follow him to the ends of the earth. I'll want to go wherever he is. So far I just haven't found that one."
6. She's A YouTuber
Being on reality TV has also made Jana very popular on social media. In addition to having a strong Instagram presence, she also has a YouTube channel where she posts vlogs and other content from her daily life. Her channel currently has 33,700 subscribers and nearly 900,000 total views.
7. She Plays The Piano
Music has always been an important part of Jana's life and it's one of her favorite methods of praising the lord. As a child, she learned how to play the piano and it's something she continues to enjoy to this day. Jana also enjoys having sing along sessions with her family.
8. She Enjoys DIY Projects
Music isn't the only way that Jana likes to express her creative side. She is also very interested in home design and decor, and she has taken on several DIY projects over the years. Although it's just a hobby at the moment, there are a lot of people out there who believe that Jana could have a legitimate future in the design industry.
9. She Likes To Cook
After a long day, spending time in the kitchen is the last thing on most people's minds. Jana Duggar, however, loves being in the kitchen and cooking is another one of her favorite hobbies. Not only does she like experimenting with new recipes, but she also loves recreating some of the family favorites.
10. She Loves Cheese
All of the cheese lovers out there know that cheese can make just about any dish taste better. Jana Duggar would agree. In January 2019 she posted a photo on Instagram celebrating National Cheese Day accompanied by the hash tag #favoritefood. Unfortunately, she didn't go into detail about which types of cheeses she loves the most.
Tell us what's wrong with this post? How could we improve it? :)
Let us improve this post!