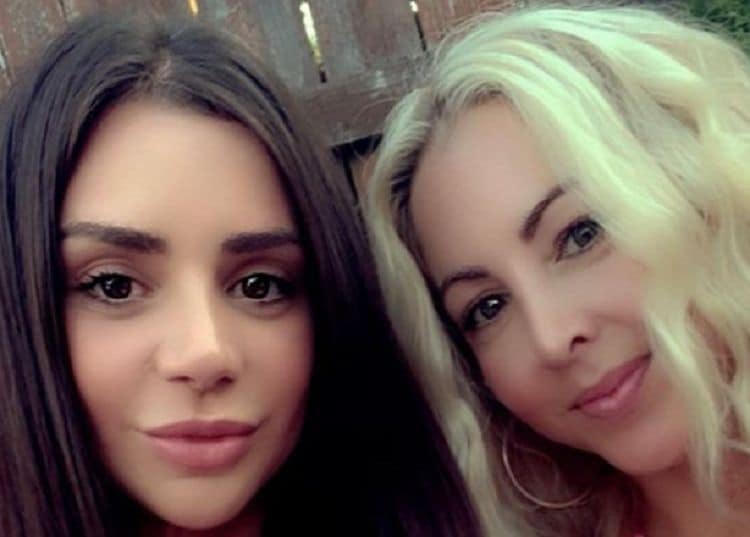 Dating someone in the public eye can come with a lot of benefits, but it also has its downsides, too. Unfortunately for Dominique Scalise, her relationship with Big Brother star Memphis Garrett has shown her both sides. Recently, Dominique has found herself in the center of some unwanted attention after news broke that Memphis and fellow Big Brother star Christmas Abbott have started dating. After people began to talk about the new couple on social media, Dominique reportedly deleted her Twitter account although she is still active on Instagram. Although it's never easy to hear that an ex has moved on, it's even harder when there are millions of people chiming in on the matter. Keep reading for 10 things you didn't know about Dominique Scalise.
1. She Doesn't Have Any TV Experience
Although she was in a relationship with someone who is famous for being on reality TV, it doesn't appear that Dominique has any TV experience – reality or otherwise. By the looks of things, it also doesn't seem like she has any interest in having a career in TV. This likely means that she is someone who prefers to stay low key, so the attention she's been getting lately has probably been extra annoying.
2. She Wants To Have Kids
At the moment, it doesn't look like Dominique has any children, but her Instagram bio reads "I want my existence to have meant something. I want my kids, one day to look back and say "yeah that was my mom". This shows that she is hoping to have a family some day.
3. She Tries To Keep Things Positive
The world is full of negativity and it can be extremely hard not to get caught up in it. Still, Dominque tries her best to keep a positive outlook on life. With all of the drama surrounding her relationship with Memphis, she has been trying not to let it get to her.
4. She Loves To Relax On The Beach
Even if you're not a huge fan of the outdoors you have to admit that the beach is one of the most relaxing places to be. In fact, there are few things that can compare to the feeling of spending a nice day at the beach. This is something that Dominique never takes for granted and she loves spending as much time by the water as she can.
5. She Works In Sales
Dominque is an independent woman who has worked hard to take care of herself. She has held several high level positions throughout her career. According to her LinkedIn profile, she is currently an associate sales representative for a company called Graymont Medical.
6. She Loves Animals
Anyone who has ever had a pet knows that there is an unexplainable bond between humans and their beats. Even though the two species can't communicate, the unspoken love if a very powerful thing. Dominique loves animals and has an adorable little French bull dog named Bronx. She has also volunteered with Friends of Animal Care and Control since 2013.
7. She Is Close With Her Family
Having a strong relationship with family is a blessing, and it's one that Dominque is happy to have. She is very close with her parents and her brother who she also considered a best friend. Being able to lean on her loved ones will make dealing with her relationship drama much easier.
8. She's Hung Out With Some Celebs
Memphis isn't the only connection that Dominique has to the spotlight. A quick scroll through her Instagram revealed that she's hung out with some very well-known stars including Cardi B, Fetty Wap, and Rick Fox. It's unclear how she is connected to these celebrities.
9. She Lives In The Chicago Area
Dominique is a pretty private person who doesn't like to share too many details about her personal life on the internet. One thing we do know about her, however, is that she currently lives in the Chicago area. We weren't able to locate any information on whether or not this is where she's originally from.
10. She Likes To Travel
Some people are perfectly fine spending their whole lives close to home, but that's not how Dominique gets down. She enjoys trying new things and one of the best ways to do that is to travel. She has gotten the chance to visit lots of beautiful places including Tahiti, Croatia, and France. As someone who likes to be by the beach, it goes without saying that tropical destinations are always at the top of Dominique's list.