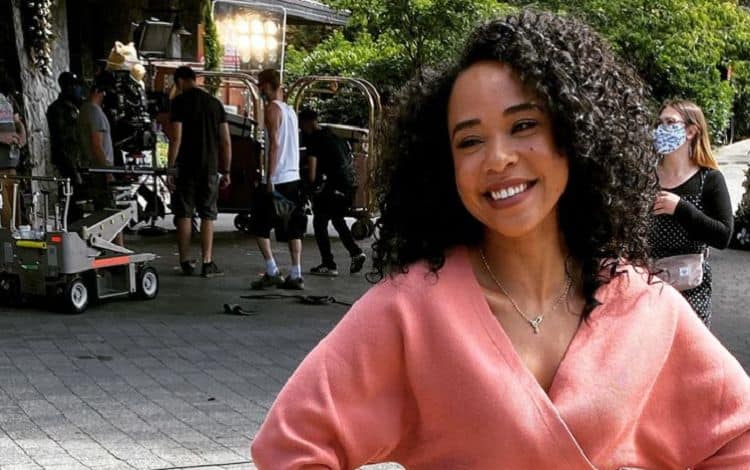 Latonya Williams is one of those actresses so good at what she does that you never forget her face. She's a star through and through, and her fans love to see what she's got on the schedule each and every time she stars on television. However, fans do find that they don't know nearly as much about her as a person and in her personal life as they do her work. That's all right since most people want to be known for their work. However, she's such a force, and we have a feeling that her fans would like to get to know more about her personally, too.
1. She's Got an Infectious Personality
In COVID-19 times, infectious might not be the best adjective to use, but you know what we mean. She's got such an amazing personality that you want to get to know as much about her as possible. She's outspoken, she's got a beautiful smile, and she seems like someone who will embrace you fully as a friend the moment she gets a good vibe.
2. She Shares Positive Quotes
If you're not following her on Instagram, now is the time to do so. She is always sharing fun photos, and sometimes she has an inspirational quote to go along with. Her captions are always catchy, and we are obsessed with finding out what she has to say each time she posts.
3. She's Not Sharing Her Family
She is, but she isn't. She will share photos of herself and her friends and family on occasion, but she's not sharing the photos of her niece. She's clearly a tiny little thing, and we imagine adorable as can be, but she's too cute for the internet if Latonya Williams' caption is correct (and we believe it is). She shared a photo of her hand and her niece's hand on the steering wheel of her new car, and that's all we get.
4. She's Taken
But…we don't know much about the handsome man who has taken her off the market. They look very happy in a recent Instagram post in a hot tub in Whistler, Canada, though. She uses the hashtag "my love," which leads us to believe they must be very happy, very serious, and seriously not on the market. His name is Ferg Fennell, according to his Instagram, but we still know very little about him.
5. She Takes Care of Herself
Latonya Williams is a woman after our own hearts. She works out, she's active, and she takes care of herself. She's often working out or doing something active outdoors, and we cannot think of a thing more important than taking care of your mind, body, and soul in those ways.
6. She's Close to Her Coworkers
While most people don't spend a lot of time filming movies, they become friendly with their costars. She's someone who seems to befriend them for life; not just in the moment that they are working together. We get the vibe that she's someone who wants to be in your life forever if you make it into her life, and that's such a great personality trait.
7. She's Very Close to Her Family
Family is everything, and she makes it very clear she feels that deep on in her heart. She's close to her family, and she makes that very clear. We love seeing her photos of her family, hearing her talk about them, and seeing the love and respect they obviously have for one another. She seems to have her priorities in order.
8. She's Canadian
She was born and raised in Canada, and that's such a cool place to grow up. To experience all the seasons and the beautiful landscape all around is a very fortunate way of living. While she is 100 percent Canadian, she also has some deeper heritage. She's self-described as ½ Caribbean, and a quarter each Vietnamese and American. She carries her good genes well, too.
9. She's Keeping It to Herself
What we love about her is that she manages to keep her private life to herself without making her fans feel like she's holding anything back. She shares photos of her family, her loved ones, her travels, her personal life, and her hobbies, but we still don't know much about her. She keeps her life to herself in the midst of her fame, and that's lovely.
10. She is Intelligent
If you were thinking she was just an actor with a desire to pretend to be other people, you'd be half right. She is, and she's good at it. But, she's also intelligent. She earned the highest grade on her biology exam in her province when she was in her last year of high school. She attended the Simon Fraser University – complete with a scholarship based on her academics. She graduated with degrees in business administration as well as molecular biology and biochemistry, and she was part of the Golden Key Honour Society. She's exceptionally intelligent.