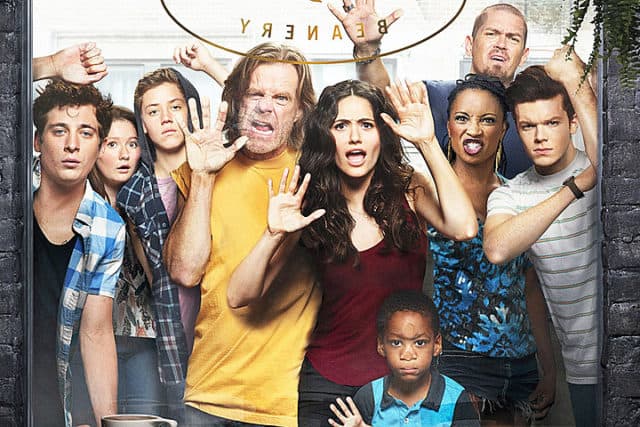 As a show Shameless is kind of a mess, but that's the whole point. The kids are mostly in and out of trouble of some sort, have severe issues, and aside from Fiona are kind of hopeless in their own ways. Frank is for the most part kind of a waste of space but he's been trying and he does seem to genuinely care when he's not falling down drunk. Fiona is perhaps the most sensible among them and she is probably the only real adult since she has to hold down the entire family more often than not. But the Gallagher's aren't completely hopeless most times. That might change leading into the 8th season.
To start with, Monica suffered terminal brain damage in season 7 and wasn't going to last long. That loss is already taking a heavy toll on the Gallagher family. The loss of any family member is a hard thing to take even in the best of times, but for the Gallagher's the best of times isn't something they're all that used to. Instead this loss will take a hard toll on everyone, including Frank, who will once again being relying heavily on Fiona to keep the family together. That's a tall order without a tragedy and it's one that Fiona seems to be getting incredibly tired of.
Can you blame her though? A daughter should be able to rely on her parents, not have it the other way around. Plus the care and watching over of her siblings isn't easy as they're strong-willed and fully intent on doing their own thing. That makes her job all the much harder as she attempts to hold everything together as the sole responsible person of the group.
She doesn't even have time for herself to be honest as in season 7 she's been looking at Tinder to find one-night stands so that she can burn off some much needed tension. That seems like rather sad way to go about it but a person has to do what they feel is right in order to exist in a manner that is best for them. The only issue is going to be whether she can really find the time or if her family will need her so continuously that even one night would be asking too much. Plus, there might be a chance that she'll be experimenting soon with someone of the same sex. Just saying…
The rest of the family is equally as messed up, as Lip is moving from woman to woman without finding satisfaction, Carl and Frank could change their love lives without even thinking about it, and Frank, who loves drug and alcohol more than anything, is currently pining for Monica in a very uncharacteristic fashion. So yes, it's a general mess.
On another note the series will be welcoming a newcomer that could be matched with Fiona as a love interest, despite the fact that she's not bound to make things easy. Richard Flood is going be playing Ford, a person that's largely unknown but is rumored to be someone with whom Fiona will find a sort of interest.
Things might be getting livelier this next season.
Save