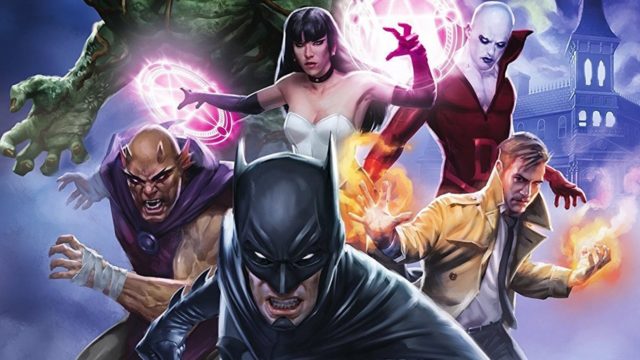 The Justice League Dark is a superhero team in DC Comics. Like its name suggests, it consists of superheroes who are associated with the more supernatural side of the setting, as shown by how its initial line-up included both John Constantine and Zatanna. In-setting, the Justice League Dark is supposed to handle supernatural threats that make a poor fit for the Justice League, which explains their particular theme.
What Is the Justice League Dark Movie Supposed to Look Like?
As a superhero team, the Justice League Dark possesses the potential to broaden the setting seen in the DC Extended Universe in much the same manner that Doctor Strange broadened the setting see in the Marvel Cinematic Universe. Furthermore, a superhero team has the potential to bring in people who are interested in one of its members but not the others for a much bigger potential audience than otherwise possible, which is important when some of those characters won't be able to carry a movie on their own. For those who are curious, John Constantine has shown up in a live-action movie as well as a live-action TV show, while the other characters associated with the Justice League Dark have not had the same prominence.
Regardless, it is interesting to note that a DC Extended Universe movie centered around the Justice League Dark was going to be directed by Guillermo del Toro, who signed on with the project in 2013. For a time, progress seemed to be smooth, as shown by the sheer amount of information revealed by del Toro during its development. For example, the movie was going to feature John Constantine in addition to Deadman, Spectre, Zatanna, Swamp Thing, and Etrigan the Demon. Furthermore, it would not be an origin story but would instead to see the listed characters as established figures in their shared setting. Finally, it was even revealed that the Floronic Man would be involved as an antagonist, which is interesting because said character had an important role in Alan Moore's reinterpretation of Swamp Thing. Something that remains influential to the present when it comes to that particular character.
Unfortunately, del Toro dropped out of the project in June of 2015. Afterwards, he was replaced by Scott Rudin in October of 2015, who was replaced by Doug Liman in August of 2016. Unfortunately, that was not the last of things, seeing as how Liman has stepped down as well because of what have been stated to be scheduling conflicts.
What Is Going to Happen to Justice League Dark?
Now, the status of the movie centered around the Justice League Dark can be described as uncertain at best. There is no director attached to the project at the moment, but the fact that DC has not cancelled the movie suggests that it still sees potential in the premise, meaning that there could be an ongoing audition for a potential replacement. Furthermore, it is unknown who is responsible for the reworking that the script that is supposed to be undergoing, though the last time that news came out, it was Michael Gilio. Summed up, things look bad for Justice League Dark, though to be fair, that is not particularly uncommon for the DC Extended Universe, which seems to struggle to achieve more than the one unequivocal success that was Wonder Woman.