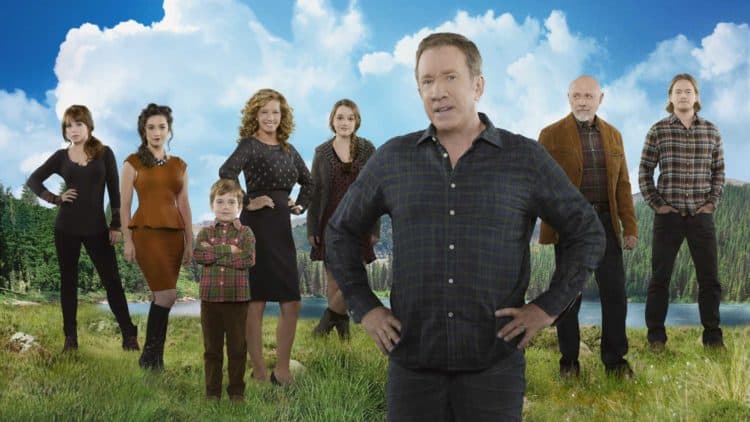 There was a general uproar when the show Last Man Standing was canceled and it had way too much to do with politics and how they were depicted on the show. Unfortunately it meant canceling one of the most popular TV shows to date and one that had actually featured a few of the old cast from Home Improvement as well as other stars as well. The Baxter family and their friends were a unique and somewhat difficult family to get along with since they all had strong, very resolute opinions that made them stand apart from others, sometimes even from each other. But the best part about the family was that they were still a strong, very close-knit bunch that didn't really pull apart at the seams for very long.
It's interesting though to see what's become of the cast.
Flynn Morrison – Boyd Baxter
The original character of Boyd was a set of twins that were replaced later on by Flynn. As heir to the Baxter name he was kind of the kid that didn't know which way to turn at times since his mother wanted to teach him one way while his grandfather wanted to teach him another way and his father, who was kind of hopeless, just wanted him to be himself. Flynn hasn't done much of anything yet after Last Man Standing, though he was in Pretty Little Liars for one episode.
Christoph Sanders – Kyle Anderson
It was hard to know whether to feel sorry for Kyle or to want to look at him and wonder how he'd stayed alive for so long. He dated two of the Baxter sisters, Kristin and Mandy, but wound up marrying Mandy, thereby becoming part of the family much to Mike's chagrin at times. However Kyle has always been a loyal and very engaging part of the cast. Probably the most notable career move of Christoph's was when he played a pizza delivery boy in Talladega Nights: The Ballad of Ricky Bobby. Since the show however he hasn't done much.
Amanda Fuller – Kristin Baxter
Amanda replaced another actress as Kristin at some point in the show and became more of a fan favorite than the original. She's the oldest Baxter daughter and also one of the most opinionated as she doesn't believe in a lot of the same things that her parents do and despite their help wants to be left to raise her son her way rather than theirs. Amanda has had quite the career leading up to the show, and at the moment is still a part of it like the others since it was brought back.
Hector Elizondo – Ed Alzate
With the way this guy moves around it's tough to believe that he's really in his 80s, but Ed is the kind of guy that would do just about anything to save a buck and still try to make two. He's Mike's boss and friend but he's also kind of hard to deal with at times simply because he is so eccentric. Hector has been a very busy man up to this point and is still with the show so far since honestly getting rid of Ed would be a huge mistake.
Kaityln Dever – Eve Baxter
The youngest Baxter daughter, Eve, is as tough as she feisty since she's the daughter that's most like her father. She definitely doesn't take any guff off of anyone and yet is almost always at odds with her sisters. Kaitlyn is a busy young woman it seems as she has no less than four movies coming up and a new TV show appearance that is scheduled for 2019, so hopefully it doesn't mean she won't be on Last Man Standing any longer.
Nancy Travis – Vanessa Baxter
Vanessa is the kind of mother that wants to work, wants to keep a nice home, and wants a family that respects her. She has more than her share of insecurities but is always there for her family when they need her. Lately she's had other projects going, one of those being a role in the Stephen King story Mr. Mercedes.
Molly Ephraim – Mandy Baxter
The middle Baxter sister is definitely the most self-absorbed and the least intelligent but she's not such a dunce that she can't make her way through life. Instead she's a genius when it comes to fashion and is there for her family when she needs to be. She's also had a few projects going since the show and has managed to juggle her time quite well between them.
Tim Allen – Mike Baxter
It'd be hard not to recognize Tim Allen after all he's done and as Mike Baxter he's not much of different since he's a decent father, a loving husband, and yet somehow he still comes off as a jerk sometimes simply when he opens his mouth. He's definitely stayed busy and he's even voicing his old role of Buzz Lightyear for an upcoming Toy Story 4.
Hopefully they'll all be back when the show returns.
Tell us what's wrong with this post? How could we improve it? :)
Let us improve this post!