At the crossroads of talent and tenacity, we find Kyra Sedgwick. A dynamic actress who has graced both the small and big screens with her diverse performances. With her chameleon-like ability to transform into all kinds of characters, has managed to captivate audiences over a flourishing career spanning several decades. She has played a law enforcement official with a knack for uncovering truths. But she has also played a strong-willed woman grappling with family dynamics.
Kyra Sedgwick has offered viewers a wide range of compelling characters. What follows next is a tribute to this seasoned actress as we look back at five of her most noteworthy performances. In each role, Sedgwick brought an unparalleled authenticity — a mark of her deep commitment to her craft. So sit back, grab some popcorn, and join us on this cinematic journey, celebrating the versatility of Kyra Sedgwick.
1. Deputy Chief Brenda Leigh Johnson in "The Closer"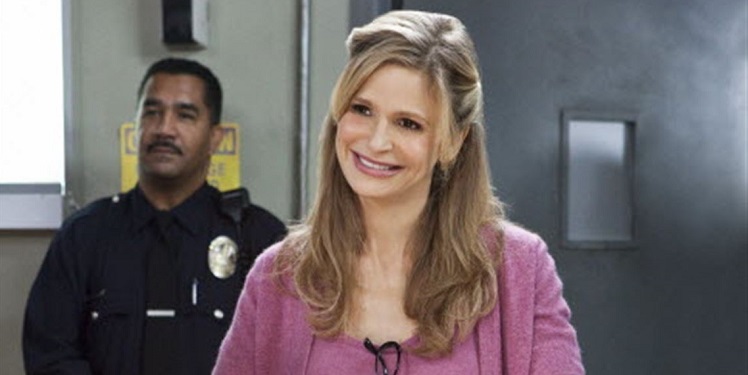 In TNT's hit series, The Closer, Kyra Sedgwick took on the role of Deputy Chief Brenda Leigh Johnson. She was a quirky yet brilliant interrogator with a sweet Southern charm. This character, with her unorthodox approach to crime-solving, proved to be a television sensation. Needless to say, Sedgwick embodied her with effortless finesse.
Her portrayal highlighted the character's dichotomy — gentle yet ruthless, sophisticated yet unconventional. It produced a strong female lead who didn't shy away from exhibiting her soft side. Sedgwick's impeccable acting and unique spin on this role earned her widespread acclaim. Including a Primetime Emmy Award for Outstanding Lead Actress in a Drama Series.
2. Emma Rae King in "Something to Talk About"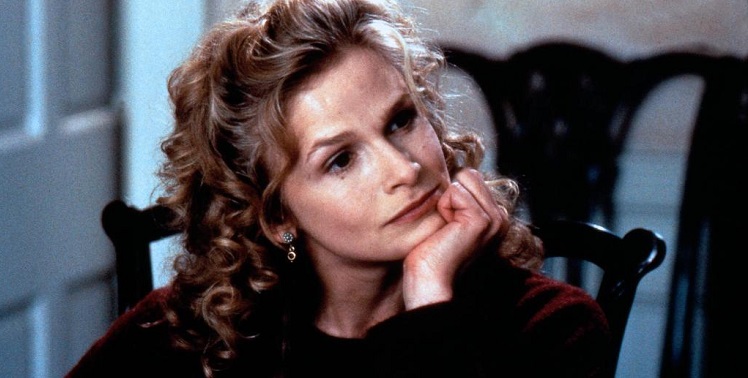 In Something to Talk About, Sedgwick delivered a powerful performance as Emma Rae King. A fierce, outspoken woman who doesn't hesitate to call out her brother-in-law's infidelity. Her portrayal of Emma is an exploration of familial bonds, personal strength, and the struggle for independence in a patriarchal society. Sedgwick instilled in her character a mix of sass and strength, compassion and candor. This delivered a memorable performance that earned her a Golden Globe nomination. It's a testament to her ability to sublimely inject humor, empathy, and realism into her characters.
3. Mona in "The Edge of Seventeen"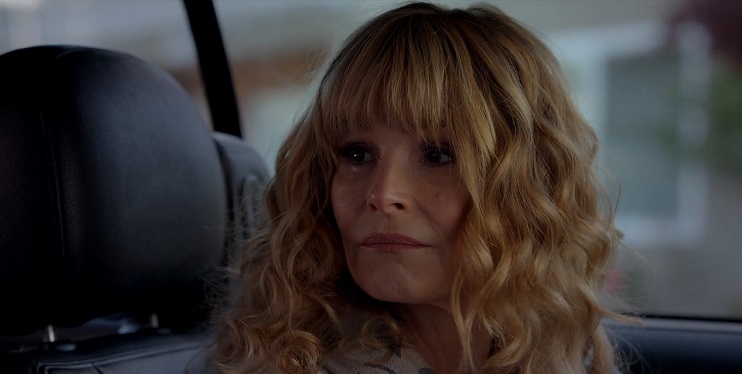 As the exhausted, single mother Mona in the coming-of-age dramedy The Edge of Seventeen, Sedgwick offered a poignant portrayal of the struggles faced by parents of teenagers. Her performance touched upon the hardships, frustrations, and enduring love that come with parenthood.
Simultaneously sympathetic and tough-love incarnate, Sedgwick's Mona navigated the tumultuous waters of raising two teenagers with raw honesty. Her nuanced acting added depth to the character, making her both relatable and memorable. She brought out the complexity and humanity of Mona's character profoundly.
4. Lace Pennamin in "Phenomenon"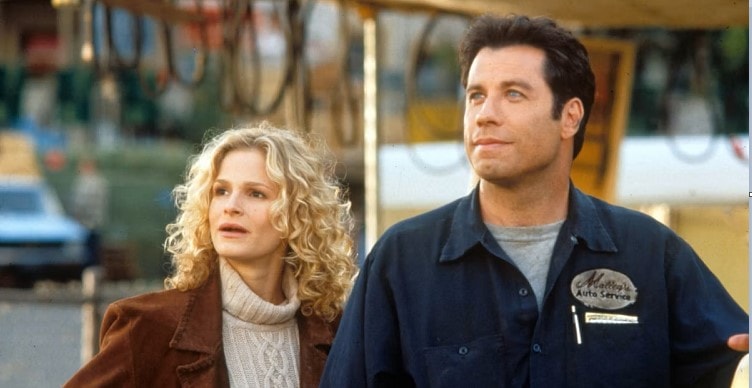 In Phenomenon, Kyra Sedgwick played Lace Pennamin, a hardworking single mother who captivated the heart of an ordinary man turned genius overnight (played by John Travolta). As Lace, Sedgwick wove a delicate balance of skepticism and openness to the improbable happenings around her. She brought life to the character — her subtle strength was as impressive as the supernatural elements in the plot.
Her chemistry with co-star John Travolta was amazing, making their mismatched love story seem more real. In short words — Her performance is a balance of tenderness, charm, and grounded authenticity. In Sedgwick's hands, Lace became more than just a love interest — she became the heart of the narrative.
5. Vicki in "The Woodsman"
The Woodsman saw Sedgwick in a darker, more challenging role as Vicki. A tough, pragmatic woman engaged in a difficult relationship with a convicted child molester trying to reintegrate into society. Sedgwick brought a raw and gritty nature to Vicki, a character caught between her love for a man and the knowledge of his past.
Her portrayal was a daring dance on the tightrope of morality, evoking sympathy and discomfort in equal measures. It was a tough one to nail. But Kyra Sedgwick delved into the depth of Vicki's character. She highlighted blurry lines of love, trust, and redemption. Her bold performance proved once again that she is a formidable force in the world of acting.