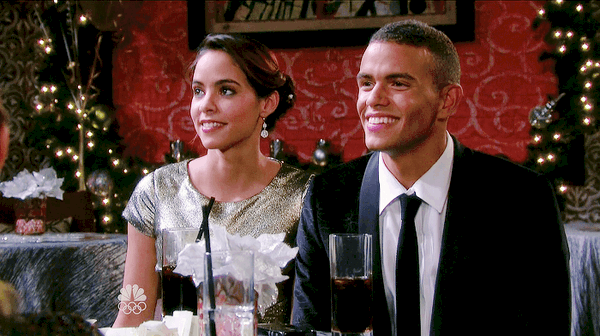 Lovers of daytime soap operas know Kyler's name. For three years he played an amazing young man named Theo Carver on Days of Our Lives. Theo was a singular character because he's not just one of the too rare African Americans on a daytime soap; he also had autism. The role was wonderfully received, and clearly well portrayed. Kyler is still a fan favorite for his hard work even though he's no longer on the series. For all you fans, we've collected a few juicy tidbits about the star while we all wait to see what role he takes on next.
1. He Can Draw
You might think that being an actor and model is enough talent for one young man, but clearly, Kyler possesses an unusual number of talents. Lots of actors can dance or sing, musical theater and regular theater are often intertwined after all. It's less common to discover a talented performer also has a propensity for manual drawing. On Backstage he also lists Fine Art Painting as one of his skills. The world always needs more painters, especially high profile young artists.
2. Famous Family
Fame and sports run in the family. Kyler has two less famous sibs, Paige and Shaye. However, his acclaimed brother Dante plays for the 49ers. Of course, Dante and Kyler got their talents from their parents. Peggy Pettis was a cheerleader for the National Football League, and many people will recognize their father. Gary Pettis won the Golden Glove five times and is currently the third base coach for the Houston Astros. He was a pro baseball player, center field, and even has a famous misprinted baseball card. Kyler's uncle, Stacey Pettis, was a minor league outfielder who played with the California Angels and Pittsburgh Pirates.
3. Secretly (Maybe) A Little Bit Goth/Emo
A penchant for art isn't the only thing you can see if you're looking closely at Kyler's social media. Most of his work is a little darker than his cheerful personality lets on. There are some oddly dark, twisted and cynical pieces in his collection. We have to wonder if he's not a bit emo or maybe even secretly a goth.
4. He's Funnier Than You Think
https://twitter.com/KylerPettis/status/1071554956329607169
If you keep an eye on Kylers Twitter and Instagram pages, you'll notice he often posts humorous thoughts like this. Clearly, the young actor has a great sense of humor to match his many skills.
5. A Little Bit Nerdy
Kyler frequently posts about his love of anime and has retweeted entire scenes from Star Wars. We sure have come a long way since the days of Revenge of the Nerds, and it's nice to see people not limiting themselves to what was once considered cool enough. Kyler is a part of the new generation, watching football and sci-fi back to back is a 'thing' now. We're always happy to see people showing off their loves, talents and especially their progressive mindsets.
6. He's a "Crazy" Cat Lover
https://www.instagram.com/p/BWgCtA1lE_P/
From his Instagram posts where he's hiking with his kitty in a cat carrier backpack to the first thing you see at the top of his Twitter page, Kyler is a cat guy for sure. There's just nothing like a young, talented, funny, attractive and wealthy guy who also loves his pet. He seems like a "keeper" to us. We always keep an eye on rising talents who show a softer side; they tend to live lives worthy of our lists. We look forward to many more adorable pics of Kyler and his kitty.
7. Well Educated
For all that he's spent his young life working on his career, Kyler hasn't let his education slip. He attended JSerra Catholic High School and is a graduate of Saddleback College (2013).
8. Award Winning
Kyler won a Daytime Emmy for his portrayal of Theo Carver, an autistic man, on Days of Our Lives. He took home the Outstanding Younger Actor in a Drama Series Award for 2019. That's quite an accomplishment. He joins numerous other famous names like Brian Craig and Chandler Massey who've won the Outstanding Younger Actor in a Drama Series Emmy, and we are looking forward to whatever he chooses to do with his career next.
9. Kyler's Net Worth is estimated at $25 Million
Estimates vary wildly because he isn't exactly announcing his personal finances, but who does? Unless you're planning on running for the presidency in 2020, that would be considered unusual behavior. We're glad this young man, who played an Autistic character on Dyas of Our Lives for three years, was well compensated for his efforts. It's essential to see more versatile representations of what people can be proudly displayed on common forms of entertainment.
10. Miss California Fight
Back in 2013, Kyler was less well known than he is today. However, he was friends with the then-Miss California Mabelynn Capeluj. The two regularly corresponded on twitter, but not always kindly. He's rumored to have had a big public blowout with the beauty queen. She accused him of ratting her out, though she didn't mention what about. There's no hiding your dirty laundry when you air it in the public eye. Fortunately, he seems to have learned that lesson early and now sticks to being funny, and posting his art and photos for the most part.
Final Thoughts
For anyone who isn't already a fan, it's well worth going back and bingeing all hundred and twenty-four episodes of Days of Our Lives that Kyler was a part of. He brought real, believable life to Theo. We think Kyler deserves that Emmy, and can't wait to see him win more. Some fans are hoping he'll make one of those oh-so-famous soap opera comebacks, but we'd like to see him take on a new challenge. He's proven himself worthy of it, and he seems like a sweet and interesting guy as well. We're rooting for Kyler in the hopes that we'll be seeing him around a lot more in the future.
Tell us what's wrong with this post? How could we improve it? :)
Let us improve this post!