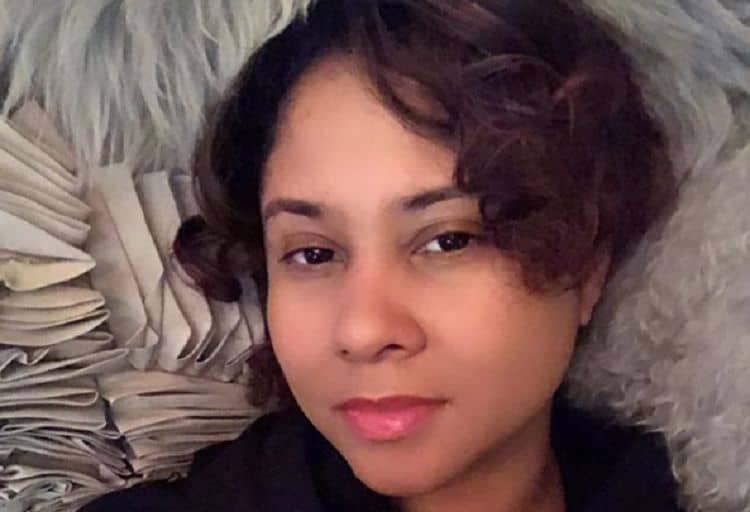 Who doesn't know Angela Yee? We may not be able to see if there is a show of hands, but we have to assume there isn't. She's a name everyone recognizes. While her face might not be as recognizable as her name and her voice, it's because she's a famous radio personality. She has her own syndicated morning show with a duo of other famous talk show hosts in the radio world, DJ Envy and Charlamagne the God. She's a woman with serious convictions, a lot of talent, and a lot to say. You probably know her, but do you know her? Let's find out.
1. She Gives Back in A Big Way
She is nothing if not philanthropic, and we love that about her. She's a famous radio personality with a cool job and a lot of fans, and she chooses to use her free time to give back to those who need someone to help them out. She's big into working with the We Are Family Foundation as part of the Board of Governors. She went down in history as the first (ever) ambassador for the New York Public Library System (who doesn't love someone who loves books and reading??), and she's worked with dozens of other charities as someone who gives back.
2. She is Multi-National
If you've ever seen her lovely face, you might wonder about her heritage. She is a lovely mix of Chinese and Afro-Montserratian (her father is Chinese and her mother Afro-Montserratian). Obviously, these two make a beautiful family, and it's obvious to us that she's gorgeous.
3. She's a 70s Baby
Angela Yee was born on January 3, 1976. She probably doesn't remember much of the 70s, but we know she remembers growing up in the 80s and 90s, and we know that she had to have a fun childhood. She was part of that last generation of kids who got to really have a good time growing up without social media and all the ugliness in the world today. It was a good time.
4. She's From New York
She was raised in Flatbush, but much of her life was spent in Brooklyn. She went to Poly Prep while she was in school, and she did well. She was a smart kid then, and she's a smart woman now. We also wonder just how much she was involved in around her school when she was growing up considering just how much she's involved in now that she is an adult.
5. She's Smart
She's so intelligent. When she finished high school, she went to college. She graduated from Wesleyann University. She was and English major who earned her degree back in 1997. Her life took her into the world of marketing following her graduation, but she knew that she was looking, and meant, for so much more.
6. She Asked for Her Job
There is an old saying that the worst they can say is no when you ask for something that you want, right? She took this to heart, and she once asked a man by the name of Paul Rosenberg for the job she has now. She worked for him at the time for Eminem's clothing line. She heard there was a job in the marketing department at Sirius, and she asked her boss to get her an interview using his connections there. Rather than that, he simply told her that they needed a female host on the morning show, and there you go.
7. She's Not Always Happy with Charlamagne
She's opened up a lot recently about her feelings about her morning show co-host and how they often clash behind the scenes. They are quick to disagree with one another on the air, but they are always respectful about it. However, they've been dealing with a lot since a 2019 interview with a guest who verbally attacked her and her co-host sat quietly while it happened.
8. She's Got Enemies
It turns out that a rapper called Gucci Mane is not a Yee fan. He accused her, on her own show, of banning her from the show after an interview he did in 2016 in which he feels she then made sure he could never come back. When he came back in 2019, he attacked her on the air, and Charlamagne the God sat quietly by and allowed it to happen. She felt as if he didn't stand up for her, and she publicly admitted that they are not friends; just coworkers.
9. She Knows Her Worth
This is a woman who knows her worth. She believes that when something is not working for you, you have to leave. You have to know your worth, you have to walk away, and you have to do what you have to do to make your life worth living. She's not afraid to do just that.
10. She's Strong
The radio industry is notoriously filled with men, and she's got it a little harder than they do as a woman working in a predominately male industry. She's always got to work a little harder, know a little more, and research a lot more than anyone else she works with. She's strong, though, and she does it. It all goes back to knowing her value.
Tell us what's wrong with this post? How could we improve it? :)
Let us improve this post!