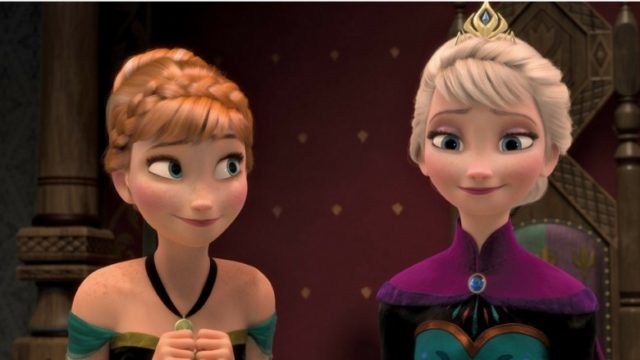 Disney seems poised to do a live-action remake of every single classic in their movie library. With Beauty and the Beast coming out, an Aladdin film and The Little Mermaid films in the works, it's just a matter of time before every single classic animated Disney movie will be taken over by humans acting out the parts. Though I have to say I have a hard time believing that The Lion King could ever pull this off. Or how about Bambi? OK maybe not EVERY Disney movie but you know they're trying to figure out just how many they can do as we speak.
One actress who was part of one of Disney's biggest hits ever, Frozen, wants the behemoth to hold off on this one. Frozen is a logical choice for a live-action film because it wouldn't be a huge stretch to move from animation to live-action in this case. The majority of the characters are humans and frankly it might be kind of cool to see how they pull off that snow monster.
Kristen Bell, who voiced Anna in 2013's Frozen, told Press Association (via Metro) that she thinks Disney should wait at least 10 or 15 years before they make a live-action Frozen, "like they did with Beauty and the Beast." Bell did note that a wait that long would mean she and co-star Idina Menzel would be too old to reprise their roles, but she did have an idea for getting herself in the film. "Then they could write the grandmother in and I could play the grandmother," she said. "Or I'll play the Duke of Weselton or something."
I happen to be on board with Bell here. Let's try and give some distance between remakes of any kind shall we? I think 15 years happens to be kind of short in the grand scheme but it's a hell of a lot better than doing a remake the year after a movie is even released (which hasn't been done yet but you can bet it will).
Save