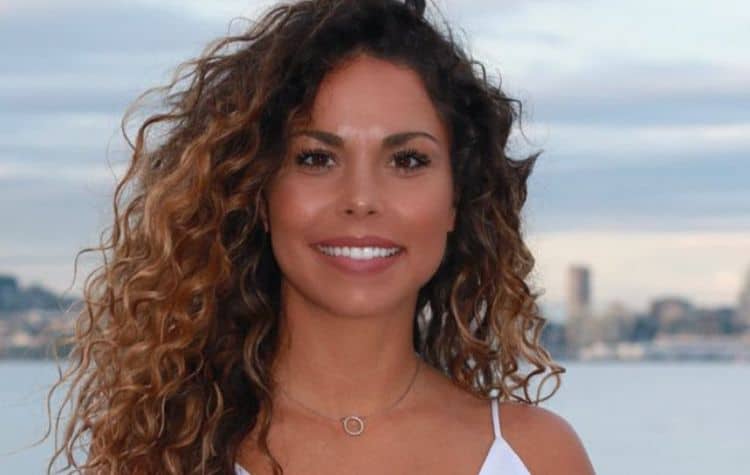 Kimberly Courneya has finally reached a place in her life where she's ready to settle down with the right guy, but finding that guy isn't always easy. So, she decided to do something a little unconventional. On the season premiere of The Bachelor, Kimberly rolled up the Bachelor mansion with hopes of eventually finding true love with Matt James. Despite being an obvious good catch, Kimberly was one of a handful of contestants who was sent home at the end of the first episode. Even though things didn't go exactly how she hoped, she will forever be able to say she was part of one of the most popular dating shows on TV. Continue reading to learn 10 things you didn't know about Kimberly Courneya.
1. She Is A Washington Native
Season 25 of The Bachelor is full of representation from the Pacific Northwest and Kimberly is one of the several proud residents. She was born and raised in Washington and currently lives in the Seattle area. If she had won The Bachelor, she would've likely had to relocate to New York City where Matt James lives.
2. She Enjoys Traveling
Even though it appears that Kimberly has lived in Washington for her entire life, that doesn't mean that she isn't a woman of the world. She loves traveling and having new experiences and she has been fortunate to be able to see a lot of places both in and outside of the United States.
3. She Likes Trying New Foods
If you're the type of person who likes to travel, it's also nice to be the type of person who enjoys trying different kinds of foods. Kimberly is definitely both. She enjoys trying new foods and she also loves to cook. She even has an entire highlight section on her Instagram profile dedicated to food.
4. She Is Passionate About Social Justice
Kimberly might be a fun-loving and carefree person, but that doesn't mean she doesn't know how when to be serious. One thing she is definitely serious about is social justice. She is a strong supporter of the Black Lives Matter Movement and has used her social media presence to share information and resources.
5. She Is A Big Moana Fan
The 2016 animated film Moana may have been intended for younger audiences, but lots of adults instantly fell in love with the heartwarming story. Kimberly Courneya was one of them. According to her bio on Bachelor Nation, Kimberly absolutely "loves" the movie.
6. She Enjoys Spending Time Outdoors
As a native of Washington, Kimberly is no stranger to being surrounding by the beauty of nature. As a result, it's no surprise that she loves to spend time outdoors enjoying the fresh air. Some of her favorite outdoor activities include boating, swimming, and hiking.
7. She Doesn't Like Cats
Just because someone considers themself a dog or a cat person doesn't necessarily mean that they don't like the other animal. In Kimberly's case, however, she doesn't like cats at all. The information about her on Bachelor Nation even goes as far as saying that she "cannot stand" them.
8. The Bachelor Is Her Only TV Experience
Being a reality TV star doesn't seem to be something Kimberly ever really planned on doing. She doesn't have a history of working in the entertainment industry and The Bachelor looks to be the only time she's ever done reality TV. Needless to say, it'll also likely be the last time we see her on TV.
9. She Hasn't Given Up On Love
When Kimberly met Matt for the first time she seemed to be genuinely interested in forming a real love connection. Unfortunately, that didn't happen but that doesn't mean she is giving up on finding love all together. In an Instagram post after the first episode of the show, Kimberly wrote the caption "there's plenty of fish in the sea". Kimberly's DMs have probably been flooded since she was on the show so she certainly won't have any shortage of people who are interested in shooting their shot.
10. She Is A Private Person
Despite the fact that she agreed to do a reality TV show, Kimberly doesn't seem to be the type of person who relishes in being in the limelight. There isn't a lot of information about her private life floating around the internet and the content on her social media profiles doesn't really give much insight into who she is on a personal level. Unfortunately, we probably won't get to know much more about her since her time on the show has come to an end.
Tell us what's wrong with this post? How could we improve it? :)
Let us improve this post!