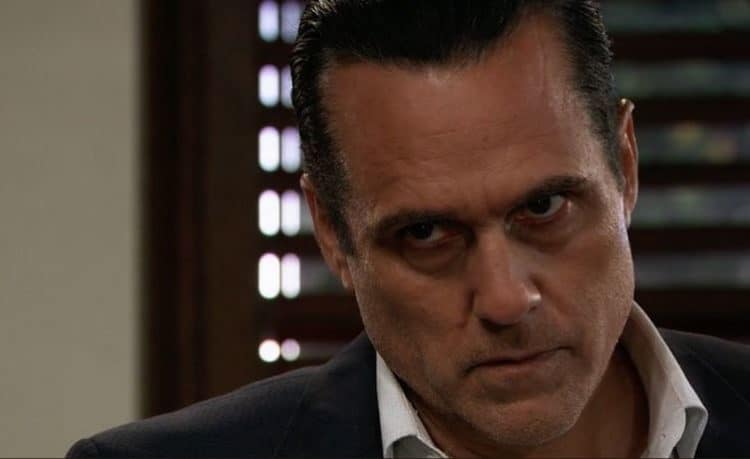 General Hospital fans were all in tears when Michael issued his apology to Carly. She needed to hear that from him, and it will help tremendously in their lives. They have so much to do and so much to say about things in their lives, and they will really have a good time getting this situation under control. They are going to overcome what is happening in their lives, and we are pleased that this will all happen for them. We want to see them take their time getting to know one another and getting to know what is happening in their lives, and we want to know that they are going to figure this all out together. He was wrong, and he caused his mother a lot of pain and issues, and he wanted her to know that he feels terrible about that. He should, too. He should feel more than horrible about all that is happening and all that happened in his life. This was a terrible situation.
And for now, we sit back and we watch as things unfold in another manner. Jordan and Stella met for a drink, and some of what they discussed has us wondering what might happen next. Will they be able to put their minds together and figure out what the proper next step to take is? Can they figure this out and make some headway with things? We don't know about that, but we do know that Jordan is going to get his life together are figure things out in a way that does make things a little better. She's been working so hard on getting to the bottom of all that is going on, and we think that there is a good chance they can do this and make it apparent.
What's Happening on General Hospital
Sonny shoots down the cops! @MauriceBenard @GeneralHospital #GH55

— Frank Valentini (@valentinifrank) September 24, 2018
He might be under more stress than he can imagine, but there is very little that he cannot handle as a person. He is one of the boldest and strongest characters to ever grace our televisions, and that is something that will make his situation feel good and unique. And we are excited to see him keep them further at bay.
What's Next on General Hospital
"Is there anything else we have to worry about… besides the gun?" #GH55 pic.twitter.com/q3MwrSZyix

— General Hospital (@GeneralHospital) September 25, 2018
Julian is frustrated. Things just aren't going his way, and he's in a place right now he cannot get out of. He's struggling to get this situation under control, and he's struggling to be there for his family. He knows he has some things he has to work out, and things are all falling apart around him. He's found himself in a situation he's not all that familiar with, and that's got him feeling as if things are falling apart as a whole. But for now, we have to assume that he will pull it together. We also have to wonder if the fact that we hear Sam is going to defend her mother has anything to do with her father. She's never been a big fan of his, and she struggles with him regularly. Will she defend her mother to him, or will she defend Alexis to one of her other critics? Either way, we know she will do something that will make them all feel good about themselves.
And then there is Kim. She's still struggling with all that's going on with Oscar, and she and Drew are going to pull an all-nighter. They have decisions to make, and they have things that they must get through. They have to protect this young man, and she's got to learn to be upfront about what is happening in his life and in his past. There's so much happening that she simply does not have time to bother with all of that lying and deception she's got going on.
Stay tuned for more General Hospital and be sure to check out TVOvermind daily for the latest General Hospital spoilers, news, and updates.