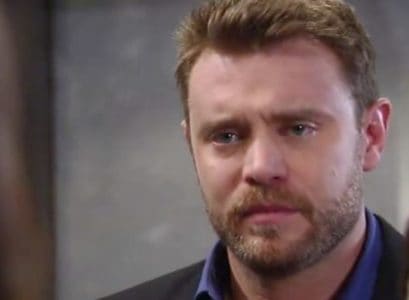 General Hospital fans aren't sure there's not something going on with Drew. He's managed to escape a lot of issues that might cloud the lives of so many people, but we think that there is more to it. He's bonded with Kim over their son, and it turns out she has some unresolved feelings for him. And he's so upset with the entire situation that is Jason and his feelings for his wife, and we think there is a chance he might just cheat on his wife.
There is a rumor floating around that Drew and Kim are going to hook up in the near future, and this is certainly going to put his marriage to Sam on the rocks. It's already there to be quite honest. He's managed to make it his goal in life to hurt her with the things he's been doing and the anger he has for his brother, and it might lead him to make more mistakes than he cares to admit.
Is there a chance they might not have a chance to stay married much longer? As much as he loves Sam, is there a chance he might fall prey to who he really is and what he had before he thought he was Jason and was brainwashed into forgetting his entire life? He might not be able to handle all that's been thrown at him, and this might be his way of making it work for himself in the near future, too.