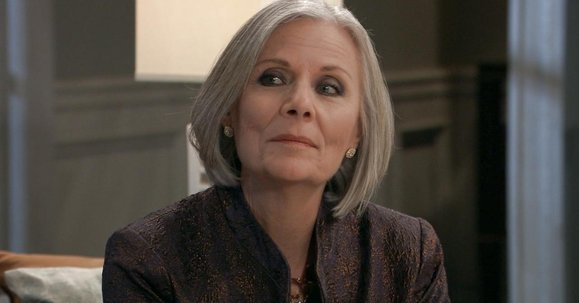 General Hospital fans are both surprised and happy to see that there is so much hope for Tracy and Olivia. Tracy has gone to her and asked her if they can potentially put the past in the past. We know that this will never be an easy thing for them to do, but it is possible that they can do it and make it work for them. We suspect that they might have a chance at getting to a place where they can be around one another and enjoy it, but it will take some time. We know that this is important to Tracy, though, after the advice she gave Ned earlier in the week. She wants all of these people to be good and happy together, and we think she can make that happen if she puts her mind to it. But, that's just one of those things that might make a bigger difference elsewhere.
Sonny is planning a road trip. Why? What for? What is he up to? What is he trying to do? And how much of what he is saying about this trip is him being honest? We aren't sure that he is planning exactly what it is that he says he is planning, but only because we know him so well and we know that these are the kinds of things that he is up to without question. We do hope, however, that there is a lot going on that might change the game around here. We hope that things will work out for him, but we know that he's in a bad place right now. Meanwhile, Lulu is putting herself in a bad situation by demanding more answers. If she asks the wrong person, she might end up hurt.
What's Happening on General Hospital
The cast of @GeneralHospital is taking over #Graceland this weekend! It's the only place you'll see our legendary holiday reel, full of bloopers and never-before-seen footage. Click the link if you still need tickets: https://t.co/DefPg6KvRe See you there! @VisitGraceland #GH pic.twitter.com/q76wNjviaG

— Frank Valentini (@valentinifrank) January 14, 2020
This is going to be so much fun.
What's Next on General Hospital
In the latest #DAYS, Jack is upset with "Steve" for being so out of touch.https://t.co/ZsCmioRrzb pic.twitter.com/40DfxrTfxt

— Days of our Lives (@nbcdays) January 11, 2020
So many horrible things are happening right now. But, we are focused on Tracy this week. She's made it clear to Ned that she has to focus on things that are good in his life, and he needs to do the same. She took a bit of her own advice and she wants to fix things with Olivia. They talked about it. We don't think that it will be easy or that it will go smoothly at all, but they are going to try. Well, they say they are. We don't know that there will be an ounce of follow through on this one, but who are we to judge? But, as things are not going quite the way Tracy thought they might go, she's leaning on Michael with her blame. It's his fault things are how they are. He did this. He caused this. This is what she feels, and she's not going to be easily convinced it's not true.
Julian is going to visit Brad, and he's going to do his best while he is there. This is a situation that is not good for him or for anyone in his life, and he's feeling a lot more than a little concerned about things. Will this visit go well, or will it only prove to him that he's been a terrible father and that he should have done things a lot differently in his life? Gladys is a woman who thinks that Sonny needs some support, and she's here to offer it to him much to the chagrin of those around him. What will this mean for him?
Stay tuned for more General Hospital and be sure to check out TVOvermind daily for the latest General Hospital spoilers, news, and updates.