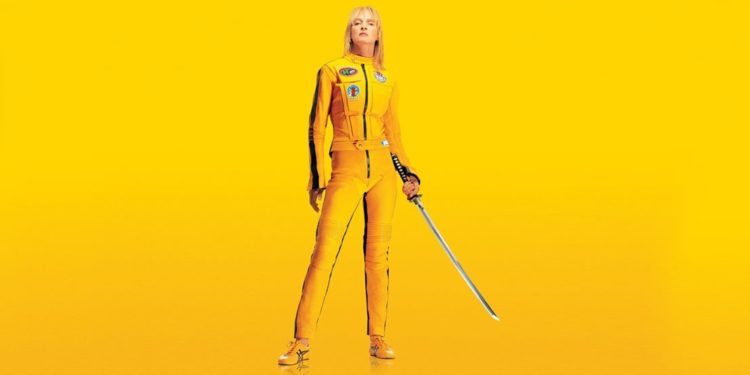 Folks may want to see another Kill Bill movie but convincing Uma Thurman to come back as The Bride would be a monumental task in itself. Tarantino is already sold, as he hinted at the possibility back in 2015. The story would have continued with Nikki, Vernita Green's daughter, seeing vengeance against Beatrix for the death of her mother. Then Beatrix's daughter would have been brought into the mix and the cycle of revenge would have continued. It's a very pervasive them in Tarantino's movies obviously and something that people love seeing because it leaves the door wide open for another story line that people will flock to. But alas, the sad thing is that Thurman hasn't worked with Tarantino in years and doesn't seem to be harboring any intent to change her mind.
Here's why.
https://youtu.be/4v5NzLPi8WU
The crash that took place was something that Thurman still blames Tarantino for since she still has pain in her neck and her knees after all this time. Tarantino needed a shot of her driving down a twisting gravel road and somehow convinced her to do this. What he didn't tell her apparently was that the car wasn't entirely safe and the road was a lot trickier than she would have thought. While it's unfortunate and Tarantino has said that he would like to work with her Uma is definitely against it. Plus she was one of those that spoke out against Harvey Weinstein during that infamous scandal, and as the Weinstein Bros. are the ones funding Tarantino's films there's a serious problem there as well.
But let's talk about what might have been if nothing else and see just what might have been possible had things turned out differently.
https://www.youtube.com/watch?v=NSR7xRGBnOE
By the time Nikki Green came for Beatrix she would have had to be in her late teens to early 20s.
That would have made Beatrix quite a bit older since this entire revenge scheme didn't take all that long. Nikki would have likely found Beatrix's daughter primed and ready to go, or had to deal with a Beatrix that had lost a step or two. One thing is clear, Beatrix would have likely been messed up by the end of the fight if she was still breathing. Think about it, every fight she found herself in aside from the one with Bill she was messed up in some way. With Vernita she got cut a couple of times and was extremely roughed up, with Bud she took a load of rock salt to the chest. With O-Ren she was cut open a few times as well. She was even bludgeoned by Go Go before even getting to O-Ren. With Elle she was beaten and bloodied, but with Bill she didn't get a scratch. So it does stand to reason that with Nikki she'd get wounded a time or two before the fight was over, no matter who won.
There's the assumption that she would keep up with her training.
Now there's nothing to say that Beatrix wouldn't remain deadly throughout the years or even keep on with her training, but if she didn't, and if she didn't bother to train her daughter, then Nikki might find a lot easier fight depending on how hard she trained. Of course if Nikki came in guns blazing there's a good idea that Beatrix would lose anyway since her skills seem to disappear in the presence of a firearm. To be fair Bud caught her by mistake but given how skilled she is one would think she'd somehow realize the trap and find another way to get him. That's just an opinion though.
It would have to be the last movie.
After this there's no one to kill even if the cycle continues. It would be making the assumption that Nikki might have a family and Beatrix's daughter might have a family that would be the only way to continue it. The cycle of violence would end with them since there's been no mention of anyone else that could possibly start it up again. There were no other kids mentioned and bringing any in at this point would feel like a huge slap in the face to the fans. This film would have to be the absolute last simply because all of the other members of the squad are dead and gone and Bill, the main antagonist, was killed at the end of the second film. One of the only great twists would be that Beatrix would be on the run from her own daughter after she learned what her mother did to her father. that would be stretching it a little thin though, even if Nikki Green was brought in as another antagonist for Beatrix to fend against.
At this point though you can put your pencils down and stop writing those letters because chances are it's not going to happen.