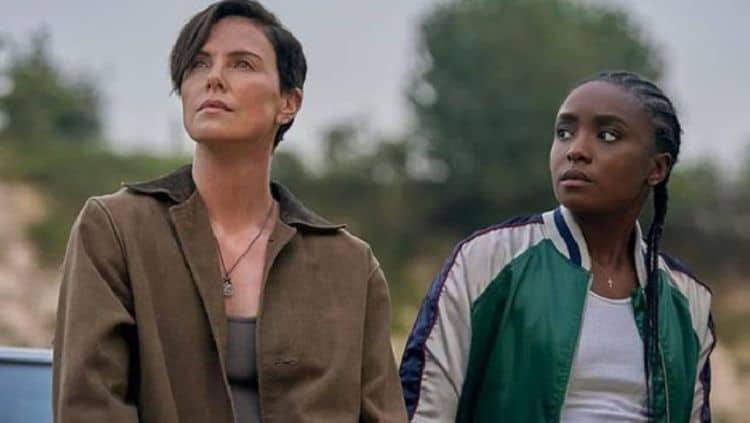 The last two years of KiKi Layne's career have been nothing short of amazing. In 2018, she had a starring role in the film If Beale Street Could Talk which earned her three award nominations. She also shot the pilot for the Showtime series The Chi back in 2015. This year (2020), she landed another starring role in the film The Old Guard which also stars Charlize Theron. Even though it's only been 5 years since KiKi made her on screen debut, she's already shown the world that she is talented enough to work alongside the biggest names in the business. The next 5 years of her career are sure to be even more impressive. Continue reading for 10 things you didn't know about KiKi Layne.
1. She's A Model
KiKi is relatively new to the acting world, but she's definitely a natural when it comes to being in front of the camera. On top of her acting work, she also has gained some professional modeling experience. In 2019, she was one of the faces for an advertising campaign for Kate Spade.
2. She Has A Degree In Acting
KiKi is a natural, but talent isn't the only thing she's relied on over the years. She's also put in lots of hard work to give herself the best possible chance at being successful. She attended DePaul University in Chicago where she was part of the theater program and earned a bachelor's of fine arts degree in acting.
3. She Loves To Play Different Kinds Of Roles
Being typecast is a huge fear for lots of actors, and it's something KiKi really hopes to avoid. She told MTV, "I love to play in all different types of worlds and roles, but the ultimate goal that I have for myself and my career is to be able to step into roles and worlds where, historically, Hollywood has left Black actresses out of the conversation."
4. She Started acting At 7
KiKi fell in love with acting at a very young age. She can't pinpoint a single show or movie that made her develop an interest, but by the age of 7 she was ready to give it a shot. Her parents enrolled her in a local performing arts school and she began to learn the basics.
5. She's An Ohio Native
KiKi was born and raised in Cincinnati, Ohio which is where she got her start in acting. She is very proud of where she's from and Cincinnati will always be a part of who she is as a person. KiKi relocated to Los Angeles in 2018 after getting the role in If Beale Street Could Talk.
6. She Would Love The Chance To Play a Superhero
KiKi is enjoying the moment of her current success, but she's also excited about opportunities that may come in the future. Playing a superhero is a role that she says she would be interested in. Although black women aren't commonly featured in superhero movies, KiKi believes it's time for that to change.
7. She's A Big Brandy Fan
From the late 90s to the early 2000s, Moesha was one of the most popular black sitcoms. The show starred singer, Brandy Norwood, as a teenage girl named Moesha who, like any other teen, was trying to navigate the ups and downs of life. KiKi was a big fan of the show and says seeing a young black girl on TV inspired her to feel like she could accomplish the same thing.
8. She Always Wanted To Work With Gina Prince-Bythewood
Gina Prince-Bythewood is a very well respected presence in the movie world. She is known for writing and directing movies like Love & Basketball and The Secret Life of Bees. When KiKi found out that Gina would also be directing The Old Guard, she knew she wanted to be a part of it. KiKi has always wanted to work with Gina and appreciates the way she brings black characters to life.
9. She's Going To Be In The Sequel Of Coming To America
The 1988 comedy, Coming To America, is widely considered a classic. For years, fans have been asking for a sequel and one is finally on the way. KiKi Layne will have a role in the upcoming movie which is set to be released in 2021. She told What Not to Wear that she is "super excited" for the movie and incredibly grateful for the opportunity.
10. She Loves Fashion
KiKi sees fashion as a powerful tool of self expression, and it's one that she has great appreciation for. As someone who works in the entertainment industry, KiKi also realizes that her fashion choices and her work in acting overlap. She loves putting together cute outfits that show off her personality.