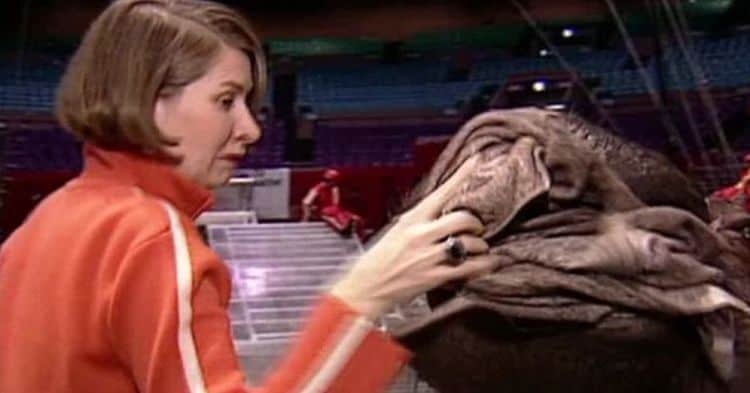 When Jeanne Moos was a little girl, she thought she might pursue a career in the news. However, she did not know that this dream would take her into the role of television. She always assumed her career in journalism would be within the realm of the written word. There were other plans in store for Moos, however, and she ended up going into network broadcasting, and she's been a correspondent with CNN since 1981. That's 40 years of Jeanne Moos on television, and she's still going strong. Fans want to know more about the woman who has made a career in one place last so long.
1. She's in Her 70s
Jeanne Moos is not slow down by any stretch of the imagination, which is shocking considering her age. She was born on May 21, 1950 in Pittsburgh, Pennsylvania. She will celebrate her 71st birthday in 2021, and she's still working as often as possible and making it her mission to continue to do so.
2. She's a Syracuse Grad
She wanted to go into print, but she made the decision to go into television while at university. She's a graduate of Syracuse University. She graduated with her degree in TV-Radio from the S.I. Newhouse School of Public Communications at Syracuse.
3. She Made History at WPTZ
The Plattsburgh, New York television station hired Jeanne Moos back in 1976. She was 26-years-old, and she made history when she accepted this role in television. She became the first female correspondent at the station when she accepted the role. It was a major step not only in her own career but in the careers of other women who wanted to go into the same line of work but thought it might be a man's industry.
4. She Went to CNN in 1981
A mere five years after working locally, she headed to CNN. She's been there ever since. Her job first entailed reporting on political corruption in the war. She reported on the United Nations, and everything in between. She was a reporter on serious subjects for more than a decade.
5. The 90s Were a Game-Changer
Following the Gulf War in 1991, Moos began reporting on some different stories. Anything that was off-beat or strange or soft – it was her story. From that, the "Moost Unusual," segment at CNN was born. She's been doing this now for 30 years, and it's her signature reporting nature. She reports on anything that is not what you might expect to see on the news, and her fans are all over it. It's a great change of pace from the typically depressing news stories CNN features.
6. She Does Well
Over the course of her career, she's amassed an impressive net worth. Estimates tell us that her net worth is somewhere in the $550k range, which is not a small sum for a woman who makes her living reporting on some of the strangest news stories in the country.
7. She's Exceptionally Private
When a woman has lived nearly 71 years and managed to keep the entire world out of her personal life throughout the course of her 45-year television career, it's impressive. No one knows anything about Moos personal life. Is she married? We don't think so. Is she in a relationship? No one really knows. She does not have children, but she's never spoken of her romantic life, and we have a feeling she has no intention of starting now.
8. She Was Fired From her First Job
She was the first female reporter in Plattsburgh, but they fired her. They begged her to come back after four years – and a firing for insubordination – but she had other plans in mind. She was headed to the City. She had no money, no job, no home, and nowhere to go, so she stayed with a friend and got a job with a company called Cable News Network. It was a small startup without much going on, and she made herself right at home.
9. She Started as a Writer at CNN
She's a writer first and foremost, and that's what she was hired for at this little startup in 1981. They wanted her to write, but then they asked her to work as a reporter so that they could fill some slots after firing another writer. It's a really great situation.
10. She Missed Being Creative
She was a creative writer, and that's what she wanted to do. She was doing hard-hitting reporting, but she missed her calling. That's when she went to her boss and told him that she wanted to do more than what she was doing, and that's where her current type of story was born. She had free reign, and it clearly worked for her.
Tell us what's wrong with this post? How could we improve it? :)
Let us improve this post!