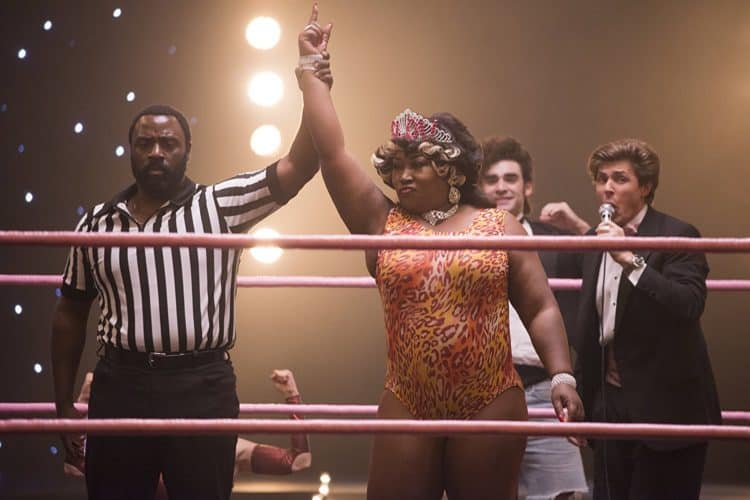 Kia Stevens, better known by her stage names Awesome Kong and Amazing Kong, has made a name for herself as a professional wrestler, actress, and all-around powerhouse. With her fierce competitive spirit in the ring and her growing acting prowess, Kia is a force to be reckoned with. Her breakout acting role came when she was cast as Tamme Dawson in the Netflix series, GLOW. With her ambition and talent, we can expect to see more of Kia in the future. Here are 10 things you might not know about Kia Stevens aka Awesome Kong.
1. A Formidable Mixed Martial Artist
Kia's talents extend beyond professional wrestling – she's also a trained mixed martial artist. She has fought in one mixed martial arts match in 2006, which she won. It's unclear if she plans to return to MMA in the future.
2. Entertainment Runs in the Family
Kia's decision to pursue a career in the entertainment industry likely didn't come as a shock to those close to her. Her mother was an actress who spent several years working with Family Feud. Kia drew inspiration from her mother's story when portraying Tamme on GLOW. She told the Miami Herald, "For the most part, I learned from my mother the character. She was an actress. She had dreams that she put on hold because she put motherhood first. So I kind of saw Tamme through her."
3. Overcoming Personal Tragedy
In May 2011, Kia announced her pregnancy with her first child. The following year, rumors circulated that she had given birth to a son. However, these rumors were debunked when Kia revealed that she had suffered a miscarriage.
4. A Lifelong GLOW Fan
Kia's casting in GLOW brought her life full circle, as she was a fan of the original series. In an interview with the Miami Herald, she said, "I loved the original "GLOW." I actually asked Santa Claus to make me a GLOW girl when I was little. I watched it every Saturday with my little brother, and we would root for Hollywood & Vine to lose."
5. Fluent in Japanese
Kia's professional wrestling journey began with training in Japan. During her time there, she not only honed her wrestling skills but also became fluent in Japanese.
6. A Private Life Outside the Spotlight
Despite nearly two decades in the public eye, Kia has managed to keep her personal life private. She prefers to focus on her professional persona and keeps her personal life out of the limelight.
7. A Katy Perry Collaboration
Kia's list of accomplishments includes working with pop star Katy Perry. She appeared in the music video for Perry's 2017 single "Swish Swish" featuring Nicki Minaj. The video has garnered over 624 million views on YouTube.
8. Losing a Loved One to COVID-19
The COVID-19 pandemic has touched countless lives, including Kia's. In an Instagram post in April 2020, she revealed the loss of an aunt to the virus. Fans offered their condolences and support during this difficult time.
9. A Past Life as a Social Worker
Before pursuing a career in professional wrestling, Kia worked as a social worker. She also ran her own business for a time.
10. Creating Opportunities for Others
Having achieved success in both wrestling and acting, Kia now hopes to help others – particularly women of color – follow in her footsteps. She is dedicated to creating opportunities for others and has plans to continue her work in the entertainment industry.
Tell us what's wrong with this post? How could we improve it? :)
Let us improve this post!