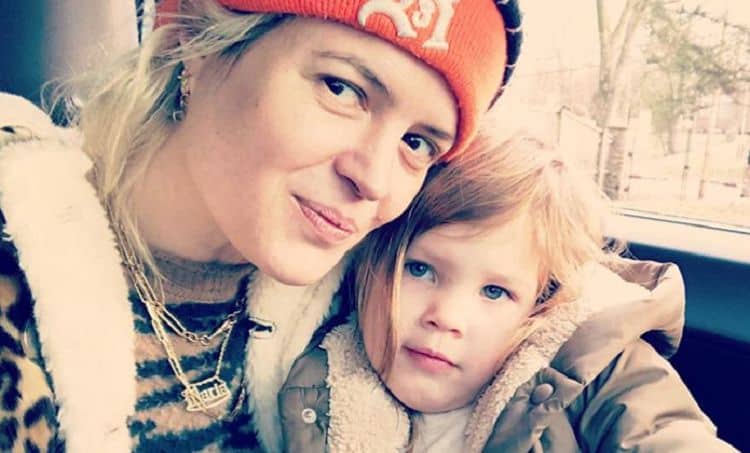 If you can remember "Gossip Girl," you might also remember one song that was in season one, episode 14, "Sour Cherry." If you do, then most probably you loved the song but never got to know the singers, a band called The Kills. Alison Mosshart and Jamie Hince are the creative brains behind the song. Alison is, however, more than just a musician. She also is a photographer whose collection will make any car lover get goosebumps due to excitement. The rock star began her music journey in her teenage years, so let's delve right in and know more about her successful career.
1. How she got into music
Alison has loved music ever since she was a child but never thought she would one day become a rock star. However, the career path she would take became evident when she listened to a boom box as her neighbors played. She copied the songs and became so obsessed that she listened to them day and night. She was a skateboarder and those she skated with thought about forming a band when Alison was 13. By the time she was 14, the group was already touring.
2. She has always been an art lover
Children are apprentices by nature, so you show them what you want them to do by repetitively doing it in front of them. Alison became an art lover because of her mother's influence. Her mother taught art in high school, so the best way she knew to keep her child occupied was by buying paint and paper and have Alison make some art. Before she knew it, Alison had fallen in love with it so much that she went to art school.
3. She was convinced Jamie was the right person to be in her band
They say soulmates are more than lovers; they are people who are meant to be in our lives, and Jamie was destined to form a group with Alison. Coincidentally, they lived in the same flat with Jamie in the room above Alison's. When Alison heard Jamie play his guitar, she knew that he would be the right person to be in the band with, but she was too shy to approach him. It took Alison two years to convince Jamie to form a band with her. Today, as she tells Timeout, the duo complete each other like missing pieces.
4. Why Valentine's Day of 2002 means so much to her
Valentine's Day is a day in which those who have lovers feel like a million bucks while the single people buy themselves chocolate and flowers to remind themselves they are still lovable. For Alison, the day was more than just celebrating love in 2002 because it is the first time she went on stage with Jamie. The date means so much to her that she had it tattooed on her left hand.
5. She has fainted two times while on stage
Alison usually has a lot of energy when performing; hence, she wears a loose and thin t-shirt to keep her cool. However, her dressing did not help on two occasions; once, as she performed at Lollapalooza, the stage was black, and temperatures were 115 degrees. Since they were outside, Alison felt like she was melting, and her shoes were smoking. Also, when Alison was in France, she once performed in an auditorium that barely had ventilation. Since there were so many people in the audience, they sucked up the oxygen leading to Alison blacking out.
6. The inspiration behind her book "Car MA."
Alison's parents have greatly influenced Alison's choices. Her father was a used car dealer. Coupled with her mother's art experience, Alison used both her love for cars and art to create her book. Matter of fact, one of the paintings in her book is titled "The Daughter of a Used Car Dealer." When she talked to Billboard, Alison said she could not define her book. She only labeled it car-centric containing paintings, drawings and photos that date back to 17 years detailing her obsession with cars.
7. She had an adventurous childhood
If some people were given a chance to relive their childhood, they would decline, but Alison has no regrets. She spent her summers visiting new places. Her father would buy a van and drive them for the entire three months. The experience was exciting for Alison, who loved moving and waking up in a new place as she wondered who she would meet the next day. For anyone who has watched "Lethal Weapon," then Alison should remind you of Martin Riggs, who loved a house on wheels to keep him moving. Likewise, Alison's adventurous childhood gave her a sense of rootlessness. Even as an adult, she cannot stay anywhere for more than two weeks.
8. She was the "best man" in Jamie's wedding
Alison and Jaimie had a fairy-tale kind of relationship due to the strong bond they had. They even had the same taste in books, and when they met, they found they were reading the same book. By 2004, they had bought a house and started living together. Unfortunately, nothing lasts forever, and although they remain close, it must have hurt Alison that they broke up considering the speech she gave on Jamie's wedding. Jamie married Kate Moss, and surprisingly, Alison was the "best man."
9. She was named the hottest woman
Beauty will always lie in the eye of the beholder. In 2011, Alison received the Hottest Woman Award during the Shockwaves NME Awards. It was up to NME.com users, and in their eyes, Alison could not compare with the likes of other musicians. She, therefore, emerged the winner beating other nominees like Shakira and Lady Gaga. The New Musical Express (NME) awards have been appreciating musical talents since 1953. However, they also recognize other musicians who have the worst records with trophies that resemble an extra-long middle finger.
10. She takes pictures of the hotel beds she sleeps in
Alison travels a lot, and the first thing she does after spending a night in the hotel room is taking a picture of the bed. As she told Hero, Alison views the photos as mementos. They remind her of where she has been as well as the nightmares and sweet dreams she has in foreign cities.