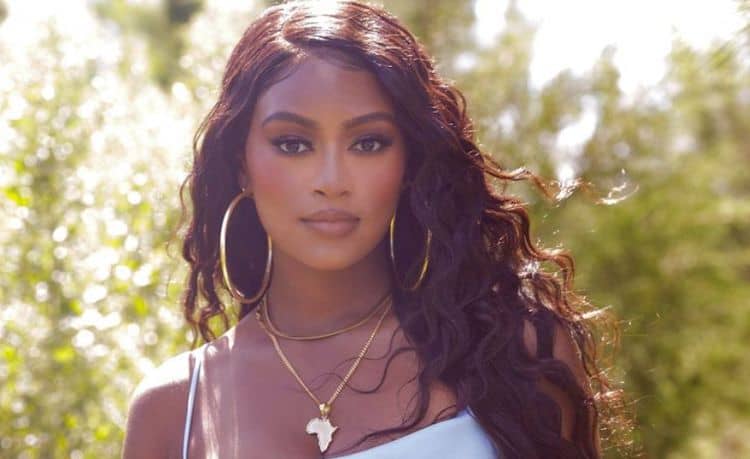 Stepping into The Bachelor mansion can be in an intimidating experience for some, but Khaylah Epps came ready to do what needed to be done to go home with the final rose. During the first episode, Khaylah and Matt bonded over both being from North Carolina and they shared a cute sweet tea toast in the back of a pickup truck. Although she didn't get the first impression rose, she and Matt seemed to have a genuine connection that could have some real potential. At the end of the episode, Khaylah was in the group of women who received a rose and fans are excited to see where the rest of the journey takes her. Keep reading to learn 10 things you didn't know about The Bachelor contestant, Khaylah Epps.
1. She May Originally Be From New York
During the first episode of the show, Khaylah said that she was from North Carolina. Her official bio for The Bachelor also lists Durham, NC as her hometown. While it is true that she does live in North Carolina at the moment, other sources suggest that she is originally from the Bronx.
2. She Has A Master's Degree
Khaylah has always been someone who is serious about her education and she has worked hard to earn her degrees. She has a bachelor's degree in women and gender studies from the University of North Carolina at Chapel Hill. She also has a master's degree in public health from the same school.
3. She Is Dedicated To Her Career
Khaylah's career has been the main focus of her life for the last few years. Since earning her master's degree, she has worked for Blue Cross NC and she has worked hard to rise through the ranks. According to her LinkedIn profile, she is currently a program manager associate with the company. If Khaylah does end up being the woman to receive Matt's final rose, she'll probably have to uproot her job and relocate to New York City. That'll be a major move, but hopefully one she's willing to make.
4. She Is A Photographer
The corporate world isn't the only place where Khaylah has been focusing her energy. She also has a creative side as well and she has spent a lot of time nurturing it. She has a photography business where she shoots portraits and fashion based photography. Khaylah also isn't afraid to get in front of the camera.
5. She Loves To Travel
Khaylah is the kind of person who loves to get out and see the world, and it's something she's been blessed to be able to do quite frequently. Her travels have brought her to some very interesting and beautiful places including Rome, Croatia, Costa Rica, and Montenegro.
6. She Is A Big Rihanna Fan
Rihanna is easily one of the biggest superstars in the world. Aside from her music career, she's also come a very successful business woman. That being said, there are lots of reasons to be a fan. Khaylah's bio Bachelor goes as far as to say that she "idolizes" Rihanna.
7. She Is A Hopeless Romantic
At 28-years-old, Khaylah has decided that she's ready to focus some of her time and energy to finding a life partner. Although we don't know much about her dating history, we do know that she is a hopeless romantic and she believes that her happily ever after is coming to her. Hopefully, it will be with Matt.
8. Family Is Important To Her
Most people would agree that being family oriented is something they look for in a partner. If Matt is one of those people, he will be happy to know that Khalyah seems to be all about family. She has two siblings who she appears to have close relationships with.
9. She Is Bilingual
Anyone who has ever tried to learn a new language knows that it isn't an easy thing to do. In fact, there are plenty of people who are still struggling to conjugate the verbs they learned in their high school language class (I'm one of those people). Khaylah on the other hand, is bilingual. Her LinkedIn profile says that she speaks both English and Portuguese although it's unclear whether or not she's fluent in Portuguese.
10. She Is A Fashionista
If there's going to be one contestant who viewers can count on to serve a look every episode, it'll be Khaylah. Although she isn't a professional model and doesn't work in the fashion world like some of the other women on the show, she has a great sense of style and she loves putting outfits together.
Tell us what's wrong with this post? How could we improve it? :)
Let us improve this post!