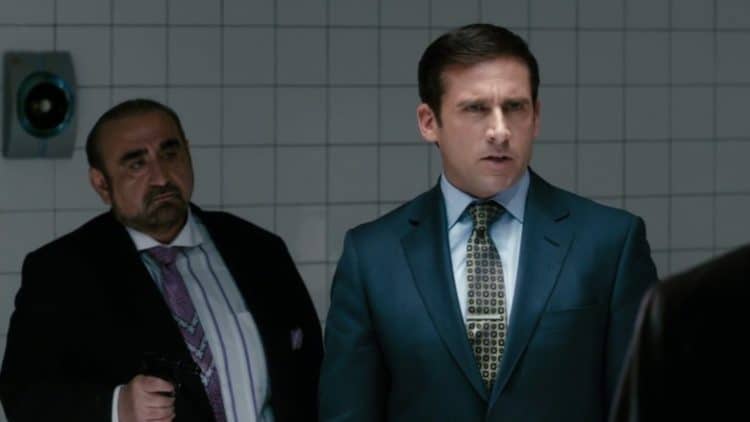 Ken Davitian became an overnight celebrity in 2006 thanks to his role as Azamat in the movie Borat. Ken's comedic timing and natural acting skills made a lot of people wonder why his big break hadn't come sooner. While he was able to ride the Borat wave for quite some time, the buzz surrounding the movie eventually died down. That doesn't mean that Ken's career has slowed down, however. Over the years, he has continued to work on successful projects. He has appeared in shows like Ray Donovan and Cobra Kai and the big screen continues to show him love as well. If you thought that playing Azamat was the only thing Ken has to offer, you're in for a treat. Here are 10 things you didn't know about Ken Davitian.
1. He Is A California Native
Ken was born and raised in East Los Angeles, but his family is originally from Armenia. Ken's father was a soldier in World War II who was captured by Germans. Although Ken's father had no history of working in the entertainment industry, Ken's mother had been part of an Armenian acting group. Despite having a mother for an actress, Ken didn't develop his own interest until college.
2. He Was A Huge Burt Reynolds Fan Growing Up
Even the most talented actors have someone who came before them who they've always admired. For Ken, that person was always Burt Reynolds. Ken really enjoyed his work and Reynolds was one of Ken's biggest inspirations when it came to his decision to go into acting.
3. He's Bilingual
Ken's character in Borat spoke Armenian, and most people don't realize that it wasn't just an act. Ken really is bilingual and he speaks English and Armenian fluently. Aside from Borat, however, it doesn't appear that he has done any other acting work in Armenian.
4. He Has Well Over 100 Acting Credits
Ken Davitian's name may not be as widely known as some other actors', but he has the kind of resume that could compete with anybody's. To date, he has nearly 130 on-screen acting credits, and that includes over a dozen projects that he is currently working on or have yet to be released.
5. He Was In A Music Video
Ken has gotten to be a part of lots of cool projects over the course of his career, and on one occasion he even ventured over into the world of music videos. Ken was featured on the video for the song "Stand Inside Your Love" by The Smashing Pumpkins. The video currently has over 9.5 million views on YouTube.
6. He's A Writer And Producer
Acting is where Ken has focused most of his time and energy over the years, but that isn't the only area of the industry he's contributed to. He is also a writer and a producer. Although he has just one writing credit, he has produced a handful of projects including TV shows, movies, and short films.
7. He Runs A Sanitation Business
Most of us have been told never to put all of our eggs in one basket, and that's one message that Ken has always taken very seriously. His grandfather started a waste management company which was eventually taken over by Ken's father and then passed down to Ken. During an interview with the Huffington Post Ken said, "I had up to six garbage trucks and had the contract for the city of Malibu."
8. He Only Made $60,000 For His Role In Borat
Borat was one of the biggest films of 2006, so many people will be surprised to know that Ken only made $60,000 for his role in the film. Of course, when his pay for the movie was discussed, no one could have known how big of a hit it would become. When producers reached out to him about reprising his role for the sequel, Ken told Independent that they didn't offer him much more than $60,000.
9. He Plays Poker
Ken's job may take up a lot of his time, but he still manages to make room for other things he enjoys. One of those things is playing poker. He's a talented player and he has even competed in several tournaments. When he wins money he likes to donate it to St. Jude Children's Research Hospital.
10. He Owned A Restaurant
Acting and garbage aren't the only two businesses Ken is involved in. He also owned a restaurant in Los Angeles called The Dip which opened in 2003. As far as we can tell, the restaurant has since gone out of business. However, Ken's son also opened a restaurant called The Infield.
Tell us what's wrong with this post? How could we improve it? :)
Let us improve this post!