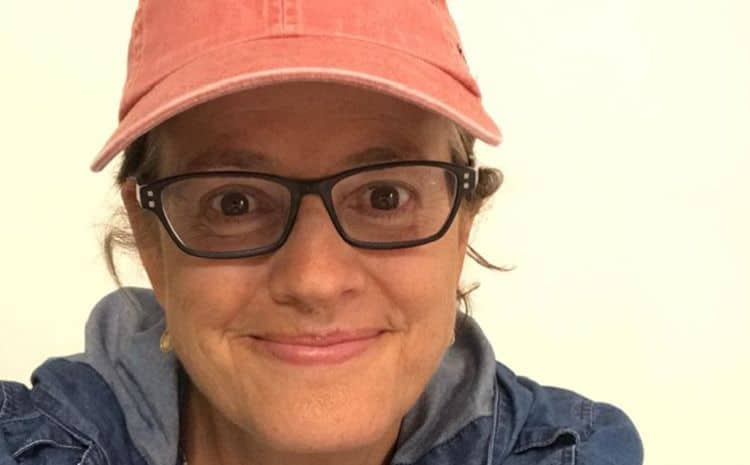 For years, Kelly Corrigan has been sharing her thoughts through writing. The well-known author has published four books between 2008 and 2018. Each of her books earned a spot on the New York Times Best-Sellers List. Now she is getting the chance to share her thoughts in a different format. Kelly recently got her very own show on PBS called Tell Me More With Kelly Corrigan. The show is an interview series in which Kelly will sit down with various public speakers. The show will cover a mixture of light hearted and deep topics and it will be able to teach everyone a little something. Keep reading for 10 things you didn't know about Kelly Corrigan.
1. She's Passionate About Helping People In Poverty
Kelly Corrigan has had lots of success in her life, but she understands that not everyone has access to the same opportunities – especially those who come from low income backgrounds. During an interview with Your Teen Mag, she said "I want to make life easier for the desperately poor. I would like there not to be this huge disparity of what life can be. These children don't have any of the building blocks that they need to be successful in school. If you can't be successful in school, you're never going to get a great job. That just makes me sick that you could be three years old and so far behind that your odds of catching up are minimal."
2. She Used To Work At A Non-Profit
Kelly's desire to help the people around her isn't anything new. Prior to her career as a writer, she spent a decade working for different non-profit organizations. For Kelly, working for these organizations helped shape her view of the world and have a stronger understanding of different kinds of experiences.
3. She Has A Master's Degree
Even though Kelly didn't jump write into the professional writing world, writing has always been something that she's loved to do. She attended the University of Richmond where she earned a bachelor's degree in English literature. She then went on to San Francisco State University where she earned a master's degree in literature.
4. She's A Painter
Most people know that Kelly is the kind of person who loves to express herself creatively. What many people don't realize, however, is that writing isn't the only way she likes to do this. She also enjoys painting and typically spends some time painting in her garage studio every day.
5. She Picked The People She Interviewed On Her Show
Lots of times when people get their own show, they don't actually have that much control over how things are run. However, Kelly got to have a say in the people who she chose to be interviewed on her show. While the guests are well-known people, she wanted to avoid just having celebrities on the show.
6. She's A Wife And Mother
Kelly has put a lot of time in effort into building a professional life that she can be proud of, but she's also dedicated that same level of care and consistency to her personal life. She has been married to Edward Lichty for many years and they have two daughters together.
7. She's A Breast Cancer Survivor
Kelly has had lots of ups throughout her life, but she's had her fair share of downs too. One of the biggest hurdles she's had to overcome was being diagnosed with stage three breast cancer in her late 30s. As you can imagine, dealing with the sickness left Kelly in a constant state of tension and uncertainty, however, she managed to channel this energy into her work as a writer.
8. She Never Feels Self Conscious About Sharing
So far, all of Kelly's books have provided a very intimate glimpse into certain moments in her life, and these moments haven't always been happy ones. Despite that, Kelly says that she never feels nervous to share her experiences. She told The Philadelphia Inquirer, "I don't feel that self-conscious because I don't think it matters what I reveal about me because I don't think I really matter. Especially right now, when you're looking at global pandemic, economic and environmental collapse and, hopefully, a total reset of civil rights in America, it just cannot possibly matter whether I tell you that I weigh 156 pounds or not."
9. She Deals With Anxiety
Kelly has been in a lot of situations throughout her life that have caused her to be riddled with anxiety. In the bio on her website, she admits that she is the type of person who is constantly worrying. She's often afraid that something horrible will happen to her husband and/or her children.
10. She Regularly Posts On Medium
Kelly's books aren't the only way for you to enjoy her writing. She is also a regular contributor on Medium where she shares a wide variety of essay and blog style pieces on various topics. The same passion and attention she puts into her books can also be seen in her articles on Medium.
Tell us what's wrong with this post? How could we improve it? :)
Let us improve this post!