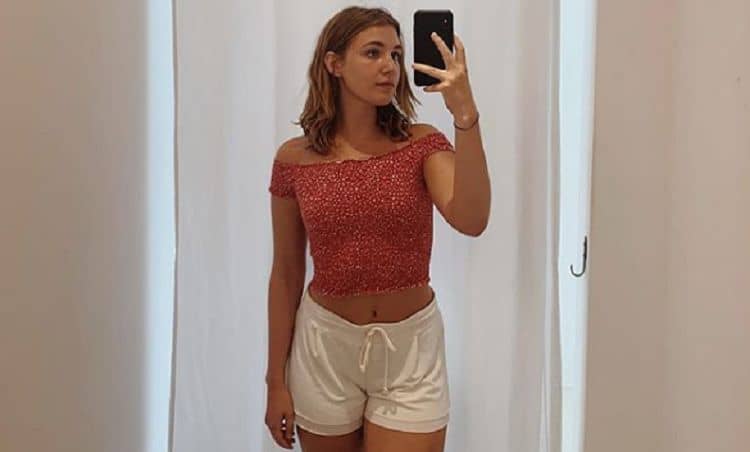 Being young and talented in Hollywood seems to come with a great deal of attention and the need to keep climbing the ladder since despite being talented Sophie Nelisse still has a ways to go before she's really on the same level as many other stars. She's been around for a while now and has no doubt learned quite a bit since she's been seen as a skilled and very promising young actress. But that being said she's still in her teens and with as much life experience as she has she still needs a good deal more to be counted as one of the overall superstars of show business. Thankfully she's on the right track since she's doing what she can to make sure that people know who she is while setting up the kind of boundaries for her career that could make or break her in terms of what she will and won't do. This is important after all since few actors do absolutely everything that's handed to them, and it's probably a good thing.
Here are a few things about Sophie you might not have known.
10. She was training for the Olympics but switched over to acting.
That seems like quite the switch from training as hard as one can to acting in front of the camera, but it's one she made a while back. It sounds as though she still enjoys gymnastics classes, but her dreams of the Olympics might have gone by the wayside.
9. She postponed college to find more acting gigs.
On one hand you can state that it's a good thing that she's decided upon a path and is sticking to it. On the other some might decide to think that not gaining a higher education could have been a mistake since it might be nice to have something to fall back on if she needs it.
8. Her acting career began at age 7.
Some people begin young and some begin when they're older, it usually depends on what their parents decide is okay and what they can handle. Like a lot of actors she started out in commercials and went from there, building up slowly but surely until she was ready to take on more.
7. She has a very hefty following on social media.
Sophie has a couple hundred thousand followers and more that are dedicated to learning more about her and finding out how her career is going and so on and so forth. For her own part she's not shy about posting anything and everything that catches her eye, which a lot of times includes whatever happens to be around when she's with her family or friends.
6. As of now she's 19.
She's still got a lot of time left to do something with her career and possibly do something with gymnastics if she so desires. While it might depend on the individual it does seem as though it's kind of hard to get back in the swing of it when you've been out for a little while, but it does sound as though she keeps up on it.
5. She definitely likes to get out and have fun.
Most of the pictures you see on her Instagram depict her having a great deal of fun by herself, with her friends, and with her family, so it's easy to see that she's a pretty carefree person that likes to have a good time and that doesn't take life too seriously all the time.
4. At this time her net worth is around $400,000.
It could be that the movies she's been in haven't really shown enough of her talent but that doesn't sound right. It could simply be that she's young, she's still building her career, and once she starts taking the lead consistently or gains a little more experience she'll be worth more.
3. She's kind of secretive when it comes to her personal life.
What's kind of funny about this is that she'll post pictures of her and her boyfriend but she's not too talkative when it comes to her private life. That's perfectly okay however since whatever goes on between her and her beau and her family isn't really anyone else's business.
2. She's starred in The Book Thief.
You might want to watch this movie if you ever get the chance since it's a very powerful story and one that some folks might think is pertinent to this day and age but is still impressive considering the era in which it was set.
1. Sophie has turned down a few roles in her career.
To be fair she's turned down a lot of roles in which her character would have been raped or otherwise assaulted. It's work to be sure, but sometimes work is a bit disturbing all the same, especially having to simulate certain acts.
She's definitely on her way up.