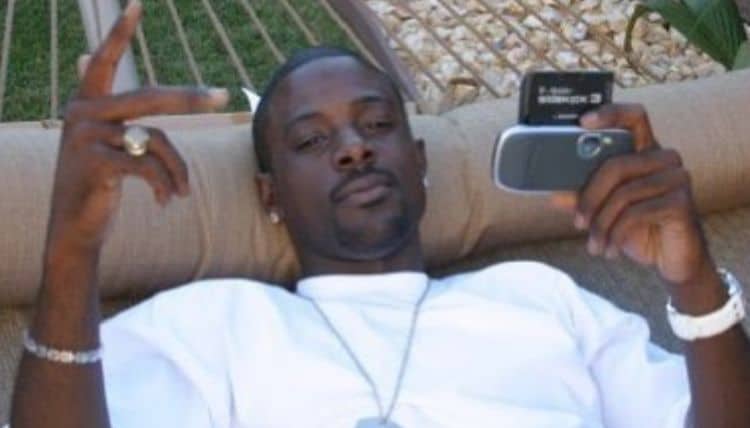 Lance Gross is the type of actor its impossible not to love. He's handsome, talented, and hard working. Since making his on screen acting debut in in 2006, Lance has gone on to land several major roles in both TV shows and films. He is best-known for his portrayal of Calvin Payne in Tyler Perry's House of Payne. He has reprised his role in the show now that it has been brought back by BET, and his fans are looking forward to the chance to get to see him in his element once again. With so much os hif career still ahead of him, there's no doubt that Lance Gross is going to be doing his thing for years to come. Continue reading for 10 things you didn't know about Lance Gross.
1. He's A Howard University Alum
Lance was born in California but eventually moved to Nevada where he was raised and attended in high school. When the time came to enroll in college, he decided to head to the east coast to attend Howard University where he earned a bachelor's degree in theater.
2. He Has Ghanian Roots
Lance's mother is African American, however, his father was from Ghana. Lance feels a very close connection to his Ghanian roots and has visited the country. He is also very popular among Ghanian fans. Sadly, Lance's father passed away in 2017. After his father's passing, Lance shared a heartfelt post on Instagram in which he wrote, "Heroes don't die, they live forever…I can feel you around me. U were always my Hero Pop. Not just a Father, but someone I always wanted to be."
3. He Was In A Rihanna Video
Before Lance made his TV debut in 2006, he was cast for in a music video the previous year. He appeared in the video for Rihanna's song "If It's Lovin' That You Want". The song and the video were huge hits and Lance went on to appear in other videos including Mary J. Blige's video for "Take Me As I Am".
4. He Was A Track Star
After having a successful track career in high school, Lance went on to be a member of the track team at Howard University where he was a long jumper. Lance even had the opportunity to pursue track and field at the professional level but decided to focus on acting instead.
5. He's A Husband And Father
For much of his career, Lance has been seen as a sex symbol. While this may have been exciting to him in his early days, he has since become a family man. He has been married to Rebecca Jefferson since 2015 and the couple has two children together: Berkeley and Lennon.
6. He's A Photographer
Lance's work in front of the camera is what has made him famous, but he's also very talented behind the camera. He is a photographer who has been shooting for several years. Photography initially started as a hobby for him, but several years ago he decided to take it seriously. He told XO Necole, "I was just the one on trips with a camera, just taking pictures of my friends. I always have to capture the moment."
7. He Was Engaged To Eva Marcille
Toward the beginning of his career, Lance had a relationship with America's Next Top Model winner, Eva Marcille. The two were engaged in 2008 before deciding to call it quits in 2010. Like Lance, Eva has also moved on and is currently married with three children.
8. He Was A Shy Kid
For those who have been following lance throughout his career, it may be hard to believe that there was ever a time when he wasn't charismatic and outgoing. However, when he was a child that was exactly the situation. During his interview with XO Necole, he shared that he was very shy as a child, so becoming an actor didn't seem like a possibility for him.
9. He Doesn't Care About The Fame
Becoming famous is something that most people can't even imagine. So when Lance started getting lots of money and attention early on in his career, he couldn't help but be intrigued by all of it. However, he has gotten to a place where is more interested in doing meaningful work than he is with being famous.
10. He Wants To Be An Inspiration To Others
Things in Lance's career haven't always been easy and there have been moments where he's thought about giving up. However, through hard work and perseverance he's been able to find a way to keep going. He hopes that his journey can serve as inspiration to others who may be having doubts about chasing their dreams.
Tell us what's wrong with this post? How could we improve it? :)
Let us improve this post!