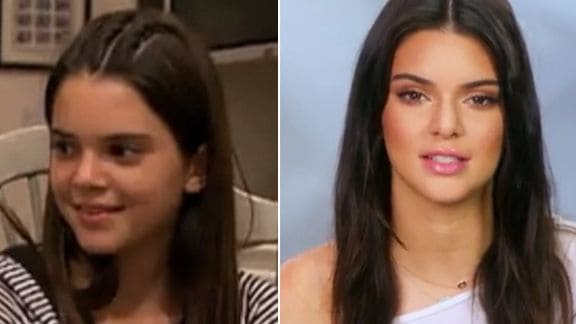 Believe it or not, Keeping up with the Kardashians is premiering its 13th season tonight. While the real hard to believe thing is that we as an audience have let this go on for 13 seasons, it's also hard to believe just how good looking a family this is. It all obviously started with Kim Kardashian but I think we all know that her younger siblings are in line to take over the throne if they haven't already. Kylie and Kendall Jenner are humongous stars in their own right.
Kim's Kardashian sisters have pretty solid followings of their own. Honestly this family is a phenomenon and it seems that America's interest in them hasn't wavered one bit. The only one people don't talk about as much is Kris Jenner. I think the reason for that is pretty simple. She's no longer married to a man. Kaitlyn Jenner has emerged and Kris seems kind of in the background these days. I'm sure the workaholic matriarch doesn't mind given the family is rolling in dough.
13 years. That's just insane. Speaking of which, E! put together a bunch of photos that shows the Kardashian clan from season 1 to today. These are some of the comparison shots an they're pretty eye opening.