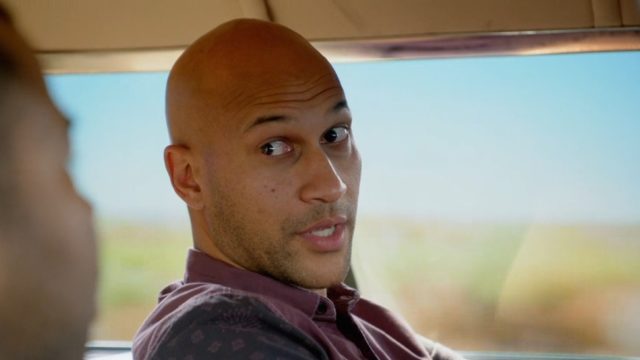 It's been a very long road for Keegan Michael Key. He wasn't really a big name in comedy until the last 5 years or so, but he's been around since the late 90s. You might even remember him on the show ER for one episode. He basically floated around getting bit parts on TV until 2008 when he landed a role on MadTV. From there he was a regular on Reno 911 and his career kept getting better until 2012's Key and Peele solidified him as an elite name in the comedy world.
You know you've made it big when you're on stage with President Obama impersonating President Obama. Like many celebrities Keegan Michael Key have humble pasts. In 1989 Key was just a struggling college student like any of us. Recently Keegan Michael Key's Phi Kappa Theta composite (University of Detroit Mercy, 1989-1990) surfaced and it's absolutely awesome.
I was in a fraternity and remember my photo. You won't find one single person out there who's proud of their fraternity composite photo and I think that Michael Key would certainly fall under the crowd who looks back on his photo with a "what the hell was I thinking?" running through his head.
Still though, this is pretty glorious.