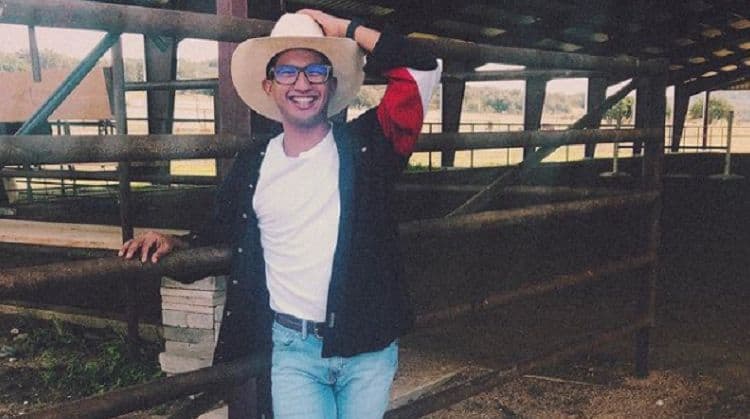 When "Twentysomethings Austin," was announced, many wondered how it would work out. To take eight people from different places and put them in houses that are basically connected to one another with nothing more than a shared yard, it seemed interesting. These people don't know one another, they are all so different, they all come from different backgrounds and personalities, and no one knows how they will get along. In fact, it seems as if they are doing things in a big way, and now we want to know about the cast. Keauno Perez is one of these people in his 20s who is practically moving in with a bunch of strangers, and we are here to find out as much as we can about him.
1. He Has a Nickname
His friends call him Keke. Nicknames are so common, and it seems that everyone has one. While you don't often find a man who goes by Keke, no one cares that this is his nickname, and they all call him by it. It seems fitting for him, so why not?
2. He is From Arkansas
He's from the city of Fayetteville, Arkansas. It's a southern community with a lot of history and deep roots, and it's where he grew up. In fact, it is also where his family grew up. They spent their entire lives there, and he is the second full generation to call it home.
3. He is Catholic
His family is devout. They are Catholics, and he was brought up in a home that is very strict about religion. They are also very conservative, and that caused some problems for him growing up – or so he thought. He assumed his family's conservative values would make them feel differently about him if he were honest with them, but that's one of the biggest mistakes many people make when they think of conservatives – they consider them close-minded and unable to accept people for who they are, but that is simply not always the case.
4. He Struggled His Entire Life
His life was a struggle for many years because he is a gay man who didn't come out to his family. We briefly touched on the fact that he felt he could not be honest with his family by telling them he was gay, and that is because they are religious and conservative. He was 25 before he finally came out to them. He's only 28 now.
5. He Has a Supportive Family
He was so wrong about his family and their values. They might be religious and conservative, but they are much like most who are the same – open and accepting and happy to have their kids healthy and safe and happy. When he finally came out as gay to his family after 25 years of keeping his secret, they embraced him and continued to love him despite the fact that he was sure they would not feel that way.
6. He Moved to Austin for a Reason
The gay community in Austin is much larger than the one in Fayetteville. Because he is gay and he spent his entire life hiding it, he's also never had a lover. He is moving to Austin to experience his first kiss, his first love, his first everything.
7. He Quit His Job
He was accepted to be part of the show, but his job denied his leave of absence request. He spent nearly a decade working for the University of Arkansas, and they told him he could not take the time to go. So, he quit his job and left regardless.
8. He is Working on Authenticity
Here is a man who is doing all he can to live his own life, and he is doing well. He is now working on being his authentic self by sharing his real personality with the world. He is no longer looking to be someone he is not, but he is looking to do things that are big and bold and that make him happy.
9. He is College Educated
The good news about this guy is that he does have his college degree, so he can likely find a new job in the same or a similar industry if he puts his mind to it. He is not without his own talents, so he might just find a new life in Texas for good.
10. He is Private
He may be working on being less private, but it takes a very private man to spend 25 years of his life pretending he is not gay and not sharing his real life with everyone he knows. He's not someone who shares too much, but he is working on sharing his authentic personality.
Tell us what's wrong with this post? How could we improve it? :)
Let us improve this post!