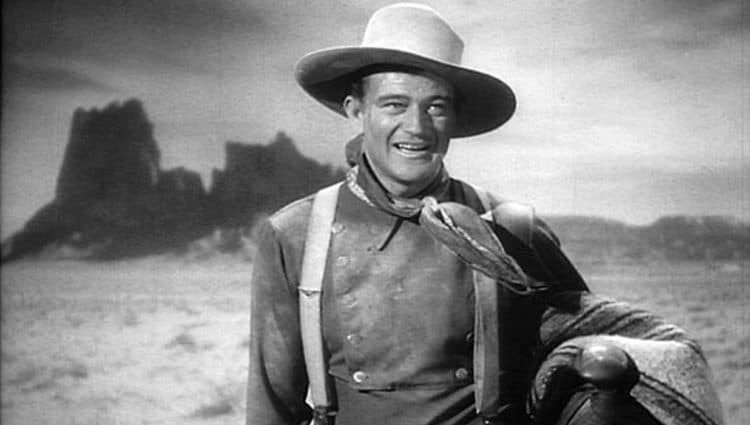 Religion is one of the most controversial, powerful, and meaningful aspects of life for people all around the world. As science and social media have allowed more people to access information, it seems that the strength of organized religion is lessening with each passing day. This is especially true in liberal circles, like the entertainment industry. These types of people are often the most vocal about their beliefs, which rarely include adherence to traditional religious practices.
This does not mean that religion has disappeared completely among actors, musicians, and other celebrities. In fact, there are still many celebrities who not only hold religious beliefs but are extremely proud to showcase these beliefs in front of the world. One of the largest religions in the world, Roman Catholicism, is very prominently represented among the stars of today and days past.
While most people would not associate Roman Catholicism with Hollywood, there are simply too many religious stars to ignore. The same holds true in the music industry as well as several others. If you are interested to see which of your favorite stars may be Roman Catholic, read on to find a list of 20 celebrities who follow the religion. The level of devotion varies from person to person, as some were merely born into Catholic families while others converted later in life. For some, religion plays a big role in their careers. For others, it does not. Regardless, here are 20 celebrities you didn't know were Roman Catholic.
20. Harry Connick Jr.
Harry Connick Jr. has touched thousands upon thousands of lives through his incredible music. More recently, he also brought his talent and experience to primetime television as a judge on American Idol. He is a widely-beloved performer with a huge fan base. What many of his fans do not realize, however, is that he is a passionate Catholic. Far from hiding his faith, Connick Jr. has often proudly spoken about it to the media. He has stated in interviews that it is his religion which has allowed him to be so creative and artistic. While he exercises his creativity with his music, his faith keeps him grounded and reminds him of what matters most. Interestingly, he is not a lifelong Catholic. He only converted to the religion when he was 14 years of age. He would attend a Catholic high school, which certainly helped to fortify his beliefs.
19. Sophia Loren
One of the most decorated and celebrated performers on this list, Sophia Loren has an incredibly long list of accolades. Over her distinguished career, she has earned an Academy Award, a Grammy, five Golden Globes, a BAFTA, and six David di Donatello Awards. She is a force to be reckoned with whether in acting, singing, or modeling. While she may not be the best-known celebrity on this list for younger readers, she is certainly one of the most notable. Loren is a passionate Roman Catholic whose beliefs have played a major role in her life. She has been uniquely outspoken about her admiration for the late Pope John Paul II, more so than any other celebrity on this list. She has stated that her memory of him burns brightly in her mind. She even went to visit his tomb at the Vatican and pray. More impressive still is the fact that she was one of the most notable individuals campaigning for his beatification. It is obvious that Loren's beliefs have manifested in her actions as well as her words.
18. Mia Farrow
Another incredibly talented performer whose name might not be the biggest at the present is Mia Farrow. Although her most prominent years are behind her, Farrow has carved out a legacy that will last for many lifetimes. For her acting work, she has won a Golden Globe, among many other coveted awards. She is also famous for her relationships, including her marriage to filmmaker Woody Allen. Farrow's beliefs have been demonstrated many times over the years, as she has devoted herself to helping others. Aside from her acting, Farrow may be best known for her volunteerism with UNICEF. Incredibly, she has made such an impact through her activism that she was named one of the world's most influential people by Time. Farrow has stated that she was raised in a Catholic home. She also stated that her 13 years of Catholic education, has ensured that her faith is permanently a part of her. While she has criticized the Church in the past, she has always maintained that she remains faithful.
17. John Wayne
As this is a list of celebrities, there are many individuals on this list with a great deal of fame. Very few, however, can hold a candle to the legacy that John Wayne created for himself. The iconic cowboy, John Wayne was one of the most cherished and respected actors of his generation. His success was not merely in the eyes of his fans. In addition to his massive popularity, Wayne also won an Academy Award for his work in True Grit. The film icon's experience with religion is quite unique, at least when compared to most others on this list. John Wayne was not raised in a Catholic household. In fact, he did not even practice the religion throughout his life. Although many of the people he associated with were Catholic, he did not adopt the religion until just before his passing. This unique experience is an important one, as it shows that it is never too late for an individual to find a belief system that brings them comfort and fulfillment.
16. Florence Henderson
A highly distinguished and much-beloved performer, Florence Henderson passed away just over a year ago. Her life and career will be remembered for generations, as she brought joy and laughter to people around the world for many decades. She is best known for starring in The Brady Bunch, but she also did a great deal of work in film, theater, and as the host of popular cooking shows. While Henderson saw tremendous popularity thanks to her work in several different fields, her faith was a constant source of strength and comfort throughout her life. She has stated that prayer was one of the most important aspects of her life. In fact, she found it hard to remember a time when she was not praying. She would pray for others, pray when going to bed, and often use her rosary. Practicing Catholicism was not a matter of effort for Henderson; it was merely a part of who she was.
15. Chris Evans
Chris Evans has emerged as a powerhouse actor. His work as Captain America in the Marvel Cinematic Universe has established him as one of the most easily recognizable stars in the world. It would be fair to assume that someone as entrenched in the fabric of Hollywood as Evans is would take the stereotypical liberal approach to religion. However, this is not exactly the case. Instead, Evans has a somewhat complex view of religion. He was born into a Roman Catholic household and was raised in the faith. However, his current beliefs are less strict. He has stated that he strongly believes in scientific findings and theories like evolution. He also admitted that he does not believe in the traditional notion of God, but instead believes that God can be found in the world around us. Although his beliefs are not as traditional as many others on this list, his story is an interesting one in which faith is a fluid concept that changed over time.
14. Jason Biggs
Likely one of the more unexpected entries on this list, Jason Biggs is a practicing Roman Catholic. Biggs achieved widespread fame and popularity thanks to his work in the American Pie series, and he has since managed to maintain an incredibly successful career. He has appeared in some of the most popular productions in recent years, including Orange is the New Black. Biggs, for whatever reason, is commonly thought to be Jewish. In fact, this belief is so widespread that it has led to him frequently being cast as Jewish characters. He has spoken about this trend many times, often cracking jokes about it. He has even gone so far as to describe himself as "the jewiest looking non Jew." Although Biggs' experience with religion does not appear to be as profound as some others on this list, he serves as an important reminder that people should not assume what one's religious beliefs are.
13. Katie Holmes
While stories like those of Jason Biggs are more entertaining and funny, individuals like Katie Holmes have had some truly serious moments when it comes to religion. Holmes was born and raised Catholic, but her faith was interrupted for several years. While most people likely know the reason, it does require a little bit of explanation. Holmes was famously married to Tom Cruise for about 5 years. During this time, she began studying her husband's faith, Scientology. Holmes and Cruise were even married at a Scientology ceremony. However, her involvement with this religion would come to an end when she and Cruise divorced. Some reports have stated that Holmes was afraid of the Church of Scientology during this time. Regardless of her reasons for divorcing Cruise, Holmes would go on to return to Catholicism. She currently practices this faith again, attending the Church of St. Francis Xavier.
12. Denise Richards
Religion is very often one of the most powerful bonds between people. Many relationships actually depend on religion, as for some it is too important to be with someone of the same faith to marry otherwise. Some people know this from the start, while others learn the lesson the hard way. Unfortunately, this was the case with highly talented actress and model Denise Richards. Richards was in a high-profile marriage with actor Charlie Sheen. As one might expect, there were numerous issues which led to the relationship falling apart. One of the most important issues, interestingly enough, was the fact that Richards is a practicing Catholic while Sheen is not. Sadly, this issue did more than affect their marriage. It also affected their children, as the couple would fight about whether or not to baptize their daughters. Eventually, Sam would be baptized while Lola would not be.
11. Lana Del Rey
Although the majority of the entries on this list are actors, there are just as many musicians who are passionate about their faith. One of the most notable examples is the highly popular singer Lana Del Rey. Del Rey's music is some of the most moving and unique being produced today, as it harkens back to the glamour of decades past. Interestingly, while her music is highly popular among young people (certainly not the most religious demographic), it is filled with religious references. One need only listen to a few of Del Rey's songs to realize how much religion means to her. She has been outspoken about her faith in interviews as well, often discussing her references to Jesus. She has explained that faith has always been a powerful, important presence in her life. She was raised Catholic and attended Catholic schools until she was a teenager.
10. Mel Gibson
It is no secret that Mel Gibson is Christian. He is as outspoken as they come, and his work has been heavily influenced by his faith. In fact, his career might be the most clearly affected by being a Roman Catholic of any performer on this list. Gibson directed the controversial and commercially successful The Passion of the Christ, a film which depicts in graphic detail the crucifixion of Jesus. This article is not about issues like antisemitism, so that discussion is better left for another day. However, Gibson's religious views are complex even without these other issues. He has stated that although he does practice Roman Catholicism, he does have flexible beliefs. He has even gone so far as to say that people who do not believe in Jesus as the son of God can still get into heaven. This is an unexpected belief for someone so passionate about Roman Catholicism.
9. Kelly Ripa
Kelly Ripa is one of the most prominent and recognizable individuals on this list. While she was a highly accomplished actor, starring in All My Children in the 1990s, she has since moved on to hosting television shows. While the show has undergone many changes throughout the years, Kelly has hosted a morning talk show now called Live! with Kelly and Ryan for many years. Despite her massive celebrity, Ripa has somehow managed to stay in a happy and committed relationship since the 1990s. She and Mark Consuelos married in 1996 and are still committed today. This is almost unheard of in Hollywood, which has led many people to ask for her secret. Interestingly enough, Ripa points to religion as the source of their continued faithfulness. Ripa and Consuelos are both practicing Catholics. As such, they share the belief and both feel that it brings them a great deal of comfort. She has stated that while they may not always pray throughout the day, they are sure to say prayers before going to bed.
8. Bradley Cooper
Another individual who has seen his popularity, fame, and fortune continually rise over the years is Bradley Cooper. The star of numerous high profile films like The Hangover, Limitless, and American Sniper, Cooper has quickly become one of the hottest commodities in Hollywood. While fans might expect that an individual living a life of glamour might not be the easiest to relate to, Cooper's experience with religion is a very familiar one. A practicing Roman Catholic, Cooper's faith stems from his family. He was baptized and raised in a Catholic household. What was more influential, however, was how he looked up to his father. Like many boys, as a child Cooper wanted to be just like his father. Therefore, he tried to copy his father in many ways, including prayer. These early experiences helped to make faith one of the most important aspects of his life.
7. Nicholas Sparks
While actors and musicians dominate this list, these are not the only fields in which religious beliefs are still represented. In fact, one of the most popular and successful writers in recent history is also a proud Catholic. Nicholas Sparks, who has touched the lives of thousands through his writing (and the related movies), is a highly passionate and faithful member of the Catholic Church. Catholicism plays an important role in Sparks' life. Not only does it drip from the pages of his novels, it is also important for his family as well. His wife is also Catholic, his children attend Catholic schools, and his oldest son is an altar boy.
6. Jimmy Fallon
Much like Kelly Ripa, Jimmy Fallon is an actor-turned-show-host whose popularity has never been higher. His show is consistently one of the most-watched late night shows. While he discusses a wide range of topics with his guests, one that does not come up all that often is the fact that Fallon is a practicing Catholic. Although it is not a frequent topic of conversation on his show, Fallon has mentioned his upbringing before. He was apparently raised in a Catholic household and was an altar boy as a child. He stated that he loved attending mass, especially with his grandfather. At one point, he was apparently considering priesthood. Given his exuberance and sense of humor, it was probably for the best that he chose comedy instead of priesthood.
5. Nicole Kidman
There are several recurring themes on this list. One of the strangest is that there is more than one person on it who has had their religious life changed by marrying — and divorcing — Tom Cruise. Much like Katie Holmes, Nicole Kidman's life was drastically changed when she married Cruise. One of the main reasons for their divorce was that Kidman did not want their children to be raised in Scientology. Her beliefs have been of the utmost importance to her. This importance has extended to her career as well, as she has been open about the fact that she would not act in "anti-Catholic" films. For Kidman, being a Roman Catholic is a choice which has affected her personal, romantic, and business life. She was married to Keith Urban in a Catholic ceremony.
4. Bruce Springsteen
Perhaps the most iconic musician on this list, Bruce Springsteen is one of the greatest living rock stars. His powerful on-stage performances and distinctive style have resonated with millions over the years. What many fans likely do not realize is that some of the lyrics they are singing along to are heavily influenced by Springsteen's Roman Catholicism. His devotion to the religion is so extensive that Springsteen has actually been the subject of a great deal of study. Most notably, Rutgers University offered a course which studied in-depth the theology which flows through Springsteen's work.
3. Madonna
When thinking of religious celebrities, Madonna is likely not the first performer that comes to mind. When she rose to fame, it was as much because of her bravery and risqué behavior as it was her talent. However, Madonna was actually raised in a Roman Catholic household. What makes her story so interesting is the relationship she has had with the Church. She was largely condemned by Church officials for her music videos, which were often very sexual and contained religious imagery. Despite this reaction, Madonna's faith clearly persisted, as she devoted part of a concert to Pope Francis in 2015.
2. Steve Carell
Given his film Evan Almighty, one might not assume that Steve Carell is a practicing Catholic. However, as we have found numerous times on this list, one's career choices do not necessarily mean that they are not taking their religion seriously. In fact, Carell is one of the most high profile actors who routinely mentions his faith. In speaking of Evan Almighty, Carell apparently drew heavily upon his faith throughout the filming process. He has stated that he prayed frequently, asking God for guidance and protection for his family.
1. Mark Wahlberg
In recent years, Mark Wahlberg has made hit movie after hit movie. As his celebrity has grown, his personal life and backstory have become known to a wider audience. His has not been a perfect life; he has made some terrible mistakes that have seriously harmed other people. One of the main reasons why he has been able to turn his life around is his faith. Wahlberg has actually stated that his faith is the most important aspect of his life. While he never tries to force others to accept his beliefs, he is not ashamed either. When he needed help in his life, it was a priest who gave him guidance. Today, he goes to mass just about every day, prays every morning, and uses his faith to keep himself grounded.
Tell us what's wrong with this post? How could we improve it? :)
Let us improve this post!