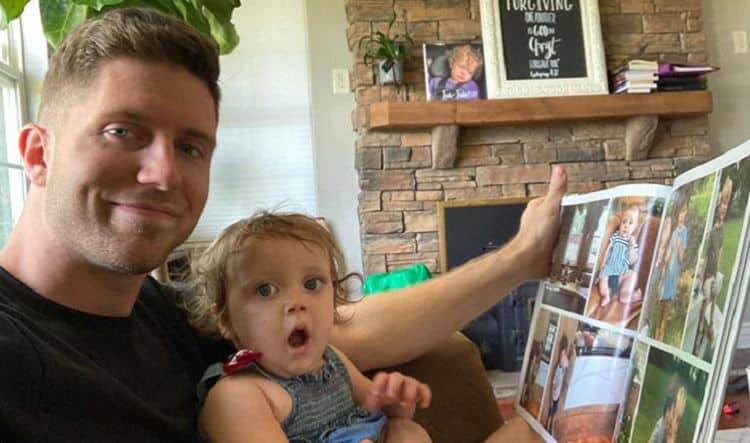 The Duggar Family is arguably one of the most famous families in recent reality TV history. Although their whole image is based around their wholesome fundamentalist Christian background, they always seem to be caught up in some sort of not so nice press. One of the most recent things to be said about the family is that Jessa Duggar and her husband, Ben Seewald, are in a completely loveless marriage. Many suspect that Ben and Jessa are only married for aesthetic purposes. Some have even gone as far as to say that Ben seems miserable in his marriage. While all of these ideas are purely speculative, they've got a lot of people wanted to know more about Ben. Continue reading for 10 things you didn't know about Ben Seewald.
1. He Planned On Going To Seminary
Like his wife, Ben grew up in a very conservative Christian family. Devoting his professional life to God seemed like a natural career path, and at one point in time Ben was planning on going to seminary to study to become a minister. However, he ultimately decided to change paths.
2. He Loves To Cook
Food is one of the things that can always bring people together. Whether it a holiday, special occasion, are regular day – sharing a meal with loved ones can be a great experience. Not only does Ben like to partake in those experiences but he also enjoys cooking. His love for preparing meals likely comes in very handy at home.
3. He Is The Oldest Of Seven
Fundamentalist Christians are known for having large families, and Ben Seewald's family is no exception. Ben is the oldest child in his family and has six younger siblings. Ben and his siblings were all homeschooled until it was time for them to go off to college.
4. He Enjoys Reading
Ben is a curious person who appreciates a good opportunity to learn something. One of his favorite ways to gain new information is by reading. He loves to kick back and enjoy a good book. Sometimes he also shares pictures of the books he's reading with his followers on Instagram.
5. He Studied Political Science
Ben attended National Park College in Arkansas where he graduated with an associates degree in political science in 2015. After graduating, he had plans to continue his education and earn a bachelor's degree in political science. However, he did not complete his bachelor's program.
6. He Wanted To Be A Paleontologist
Do you remember what you wanted to be when you grew up? When Ben was a kid, he dreamed of becoming a paleontologist so that he could dig up dinosaur bones. He said, "When I was young I wanted to be a paleontologist and dig up dinosaur bones (fossils). I couldn't yet pronounce my 's' as of yet, but I loved laying in the driveway with a cheap little plastic paintbrush and a screwdriver and brush and poke at a special "fothil" (fossil)."
7. He Was Still A Teenager When He And Jessa Got Married
When Ben and Jessa tied the knot, he was only 19-years-old while Jessa was 23. The couple had been engaged for 11 months before getting married which was the longest of any of the Duggar children. Although most people would consider that a little too young to get married, marrying at such a young age isn't that uncommon on the fundamentalist community.
8. He Doesn't Appear To Have A 'Real' Job
Lots of people have wondered what Ben does for work, and unfortunately, we don't have the answer. Like many other reality TV stars, being on TV and connected to the Duggar family seems to be the only thing he does for work at the moment. He and his wife also have a YouTube channel where their videos are monetized. Whatever he's got going on is working because he certainly isn't struggling.
9. He Isn't Afraid To Speak Up About What He Believes In
When it comes to religious beliefs, it's no secret where Ben Seewald stands. However, his faith isn't the only thing he's been open about. Ben is also a supporter of the Black Lives Matter movement and has used his platform to speak out against racism and discrimination.
10. He Is Very Active On Social Media
Since the Duggar family is notoriously conservative, many would assume that they would stay away from things like social media, but that isn't true. Ben, like his wife, is very active on social media and has accounts on Twitter and Instagram. At the moment, he has 859,000 followers on Instagram and more than 121,000 followers on Twitter.