Robby Benson and Karla DeVito are one of the best couples to come out of Hollywood. The quintessential pair have been married for more than four decades and are still in love with each other. It was love at first sight for Benson when they met for the first time but DeVito wasn't big on romance at the time. Nevertheless, they eventually found their happily-ever-after in each other.
A renowned American actor with decades of experience under his belt, Robby Benson rose to fame as a teen idol. He started his journey to fame in the theater and worked his way to the top. Karla DeVito is also a star in her own right, revered for her musical background and acting credits. Robby Benson and Karla DeVito have appeared in a few projects together, including Modern Love (1990) and The Pirates of Penzance (1981). With more than four decades of marital bliss done and dusted, the Hollywood icons have never stopped talking about their love for each other, particularly during interviews. Regardless, their journey has not been a bed of roses.
Robby Benson and Karla DeVito Met During a Broadway Production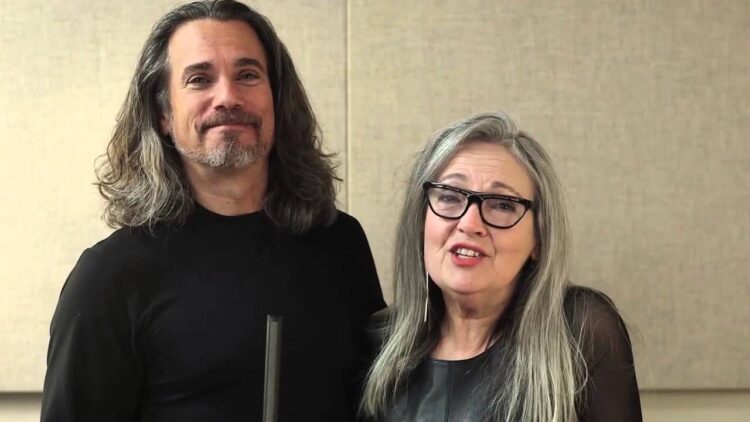 A true product of Hollywood, Robby Benson and Karla DeVito began their longstanding relationship after their first meeting during a theater production. They pair met on the set of The Pirates of Penzance, a 1981 Broadway production of the two-part ancient comic opera in which they starred together. While Benson performed the role of Frederic, DeVito essayed Mabel in the play. Interestingly, their characters fell in love with each other and they eventually brought the fictional couples to life.
However, they didn't walk on a bed of roses to get to where they are currently. Before they became the admired couple we see today, Robby Benson and Karla DeVito had to cross a few hurdles. At first, DeVito didn't want a romantic relationship with anyone at the time of their meeting. However, when a friend invited them for an outing, they realized they share a lot in common, including a mutual admiration for each other.
Robby Benson and Karla DeVito Have Been Married Since 1982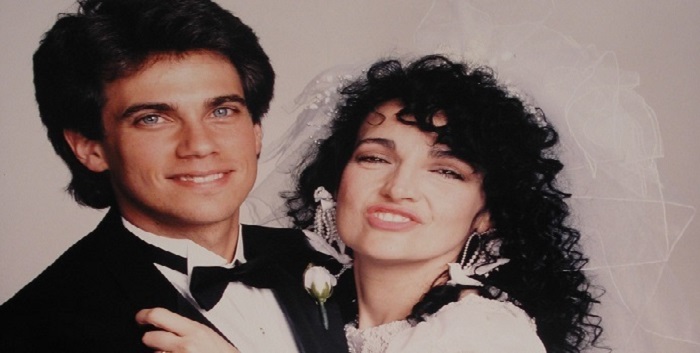 While they got off a rocky start due to tight schedules at the peak of their careers, Robby Benson and Karla DeVito built their relationship o solid ground. They dated for a few months before their wedding which took place on July 11, 1982. Their wedding picture depicts a happy couple and that happiness has remained with them to date, despite numerous challenges they had to face.
After four decades of marital bliss, romance is still alive between Robby Benson and Karla DeVito. Benson doesn't seem to run out of ways to be the perfect romantic husband. The actor wrote a song named With All Of My Heart to celebrate their 39th anniversary. He often credits her for the fulfilled life he now enjoys and doesn't shy away from showing his gratitude for all the years she held his hand. Benson has lived through four heart surgeries and his wife has been by his side through the storm. Benson often shares his feelings about his wife on social media.
"Jumping on the Monday #motivation bandwagon… This lady, who has held my hand for more than 30 years, is one of my greatest motivations for not only getting out of bed in the morning but for living life to the absolute fullest. Love to you, my beautiful wife, Karla DeVito," he wrote on Facebook in 2016.
They Have Two Children and Some Grandchildren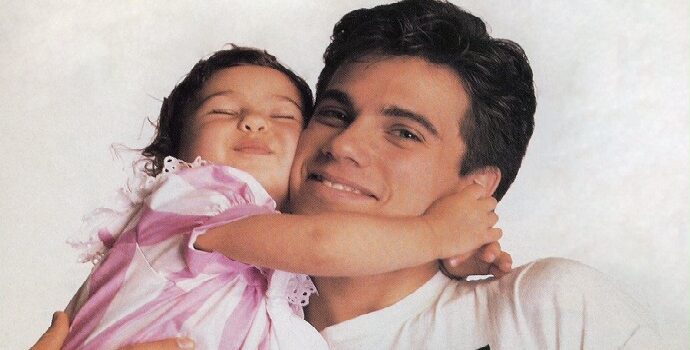 The marriage between Robby Benson and Karla DeVito produced two children, a daughter named Lyric Benson and a son named Zephyr Benson. Just like Benson and DeVito, their children are also doing great in the entertainment industry. Though they followed their parents' footsteps into show business, Lyric and Zephyr are blazing their own trail in the industry.
Born on August 4, 1983, in Los Angeles, California, Lyric Benson is a singer and an actress best known for her roles in Modern Love (1990) and Evening Shade (1990). Her hit album, Lyric's Love Light Revolution took the world of music by storm with popular melodious tracks such as In the Valley of My Soul. She is also a poet with a poetry book to her credit. Lyric made history at NYU for her screenwriting skills. Zephyr Benson chose to work behind the scenes as a filmmaker in addition to acting occasionally. He is known for motion picture projects such as Straight Outta Tompkins (2015), Blue Like Jazz (2012), and Apple Seed (2019).
Through their daughter, Lyric, Robby Benson and Karla DeVito have two grandchildren. Lyric is married to Asher Fergusson who doesn't seem to have any ties in the movie industry. Further details about their union are not public knowledge. In all, Benson and DeVito are living their best lives surrounded by people they love and cherish the most.