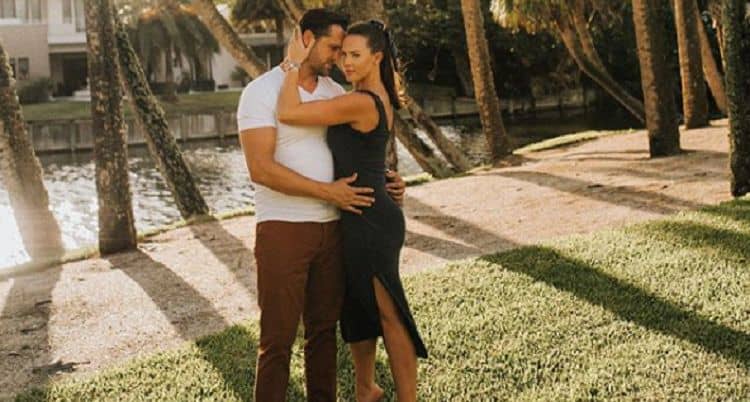 Kara Keough is an American actress who is best known for her appearance on "The Real Housewives of Orange County." The reality television star has a huge following of fans from the television series that ran from 2006 through 2009. Although this was her most popular role, Kara has done other projects in the entertainment world. We were interested in knowing more about her and a review of her career and personal history has turned up some interesting facts. Here are 10 things that you probably didn't know about Kara Keough.
1. She didn't get her start in reality television
Although Kara became very well known for her appearance on Real Housewives, this wasn't her first appearance in front of the camera. She appeared on television and in movies. This was prior to her becoming a reality television personality. Although they weren't big roles that took her to the top of the A list, it was a start.
2. She launched her acting career in 1995
Digging back through the archives of her career, Kara's first role was in a popular movie that was titled "Outbreak." She played the part of Kate Jeffries. The film was released in 1995, and it has recently made a comeback being shown on several cable networks that show older movies. The film is a sobering look at how quickly the world can change in the event of a pandemic, which makes it a timely retrieval from the archives.
3. There was a gap in her acting career
After "Outbreak," it was four years before Kara appeared in another film project. She was cast in the part of Katie in the 1999 film "Implicated. The same year she appeared in an episode of the television series "Chicken Soup for the Soul." The following year she landed the role of Teresa Guntman in the TV Movie "Miracle in Lane 2." She has a total of 4 acting credits in her portfolio, and although she made 3 appearances prior to "The Real Housewives of Orange County," it was during her time on the reality television series that her popularity began to soar.
4. Kara is a wife and mom
Keough is 31 years old. She was born in Orange County, California on October 30, 1988. Her parents are Jeana Keough and Matt Keough. She has two brothers, Colton and Shane Keough. She married her current husband Kyle Bosworth on February 8, 2014. She is a wife and mother of two children. She has only been married once.
5. Her husband is a former celebrity athlete
Kara's husband, Kyle Bosworth was previously under contract with the National Football League (NFL). He played with the Jacksonville Jaguars as a free agent in 2010. Bosworth played the positions of linebacker and special teams in the NFL.
6. Kara and Kyle recently suffered a great loss
Kara and her husband are growing their family. They recently shared the news that their son, McCoy Casey Bosworth was born on April 6, 2020. Tragically, there were complications with his birth. Due to a compressed umbilical cord and shoulder dystocia, McCoy passed away during the birth process. This is a tremendous loss for Kara and Kyle, who also have a little girl.
7. Kara is selfless and caring
At a time when she was suffering from the loss of her newborn son, Kara made a decision to try to help others. She had just lost her own son but made the brave decision to have his organs donated to try to save the lives of other babies who are in need of help. This was a selfless act that she and Kyle committed to. This shows us that even during her darkest hour, she thinks of others and how she might be able to help them. Our hearts go out to Kara and Kyle at this time.
8. She is also a busy professional
If you're wondering why Kara Keough hasn't been seen in more television series' and films, it is because she's been occupied with other things in her life. She is not only a wife and mom, but she also has a job that demands more of her time. She is a marketing specialist as well as a manager. Those of you who work in these professions know how time-consuming this can be. Kara has had her hands full, but she is staying busy and productive.
9. Kara is a college graduate
Keough continued her education after graduating from high school. She enrolled in classes at UCLA where she majored in Interpersonal Studies. She graduated with her bachelor of arts degree in 2011. She didn't just earn her degree, she graduated with honors. She earned that grades to graduate Magna Cum Laude, which is impressive by anyone's standards.
10. Kara Worked in Hawaii prior to entertainment
After college, she embarked on her professional career, which was not in the entertainment industry. She worked for Landmark Event Staffing Services Inc. During her tenure with the company, she was a guest service specialist. She worked in Hawaii for a period of time organizing operations and transport services. In 2012, she joined the Adecco Group. She was hired as a marketing specialist for the company. In 2015, she was hired as a marketing specialist for Naterra International, but she returned to Adecco as the firm's Content Marketing Manager. She has a job with a great deal of responsibility. As we reviewed her career history, it became obvious that she is a very hard worker and she has been climbing the ladder of success. She continues to grow in her career to this day. We're not sure if there will be more film or television work in her future, but she's got a good thing going presently.