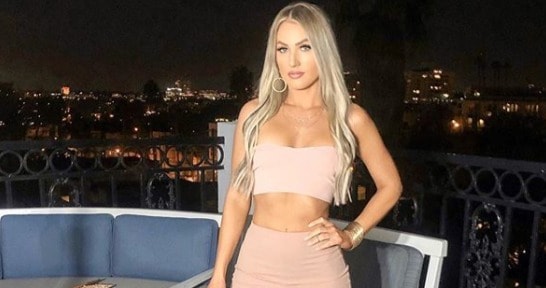 They say absence will make the heart grow fonder, but then again, we hear that out of sight, out of mind, so which is it? "Temptation Island" has proven the latter to be true since couples do not get to see each other for 30 days, and most end up breaking up and falling in love with new people. Kady Cannon Krambeer was not sure if she would marry John, and there was no better way to convince her than signing up for the show. She got the answers she was seeking after deciding to remain true to her feelings, even if it meant disrespecting her relationship with John. Read on to find out more about the reality star's love and professional life.
1. She went on the show to find out if John was her soulmate
Three years being with one person and even living together will have you envisioning a future together. Still, forever is a long time to be with one person, so before walking down the aisle, one had better be sure. Kady, unfortunately, was not; she and John had been wondering if they were meant to be and the opportunity on the island would be ideal to find out.
2. She met John on Bumble
Online dating has made finding love much easier, especially when you have a hectic schedule or simply wish to remain anonymous. It has its downsides since people lie about the tiniest details such as age, but some have been lucky to find their lovers on dating apps. Kady found her love interest on Bumble, and since females usually approach the male, she must be a go-getter. Her speed also is topnotch, considering that a match is lost if the female does not send a message within 24 hours.
3. She was confident she and John would come out of the island as a couple
Although Kady went on the show to seek answers on where she stood with John, she doubted that she would get them. Still, she was sure that even in the face of temptation, none of them would give in; hence they would leave together as a couple. She was confident that they were strong enough to enjoy innocent flirting and dates with the singles. The only rule was there should be no intimacy with the singles. Well, time revealed how wrong she was.
4. Lessons she learned from "Temptation Island."
The top lesson that Kady got from her time on the island is that people can lie well. She said that we should not pay too much attention to first impressions because people will reveal their true colors sooner or later. Consequently, you can either be rudely disappointed or pleasantly surprised. She also argues that telling a person that he looks like your father on the first date is a wrong move. Kady, however, advocates for people to always be themselves, whether they ruffle a few feathers or not.
5. She had last-minute doubts about going on the island
Kady got an email and thought about applying to be in the show. She texted John, who guessed that the show would be "Temptation Island," and a call to Kady confirmed it. However, before going on the island, the couple grew so close that they wondered what they were doing there. They were in love like never before and would have liked to leave, but it was too late.
6. Her relationship with John was on the rocks before going on the show
The "Temptation Island" has led to the failure of many relationships, given that they cast aggressive singles who would do anything to snatch the person with whom they are connecting. Although some will blame the show, usually the problems in most relationships are way before being aired on television. In the case of Kady and John, she admitted that they were already having problems and had considered counseling. However, they had busy lives, so instead, they talked to friends and even prayed for some improvement as Kady told Cupids Pulse.
7. She is an entrepreneur
Kady posted on Instagram that she had for several years been doing some marketing on the side and was ready to take the plunge by starting her own business. She, therefore, established Kannon Marketing & Design to cater to small business owners through monthly packages or customized services. With her fame, the enterprising reality star asked her fans to follow her page and send more customers her way. Her business creates websites, business cards, and logos.
8. She prefers dating an "alpha" guy
One small detail that Kady kept bringing up about her ideal man is that he should be an alpha male. To her, John was too sensitive, which eroded his masculinity. Having been brought up in West Texas, Kady had an idea of how men should behave in a relationship, and that meant being outdoors and getting their hands dirty. Therefore when she went on a horseback ride with Wynn, she could not help but admire his "alpha" side.
9. Why she did not want to have children with John
Children are not a measure of love in any relationship, but we still expect married couples to have them. At 30, you would think that Kady would have been looking to start a family with the man she had dated for three years. However, she felt that John would not make a good father. According to The Sun, Kady thought John was not manly enough, thus would not be able to teach the children outdoor stuff.
10. She was kicked out of the house by John
There is this notion that the current generation's relationships do not last because we prefer throwing out broken things instead of fixing them. John was ready to prove that we also can try and fix what is broken because after leaving the island, he decided to work things out with Kady. Unfortunately, Kady was not into it because she was still in communication with Johnny, who sent her an air ticket to visit him in New York. For John, that was enough betrayal, so he kicked her out of the house they shared and got a roommate instead.
Tell us what's wrong with this post? How could we improve it? :)
Let us improve this post!