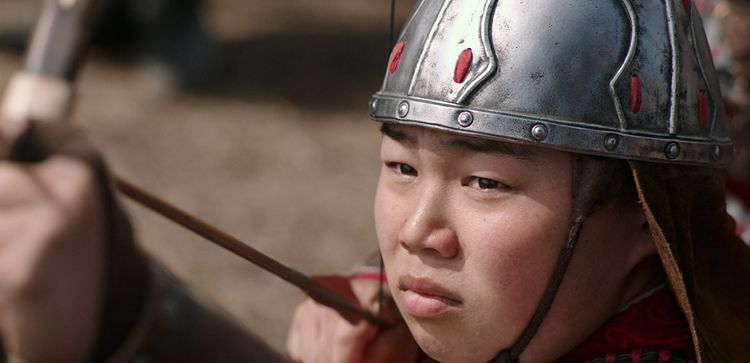 Everyone knows by now that Disney has released the exceptionally entertaining live-action version of "Mulan," by now, but that doesn't mean you know all that there is to know. The release of this movie was something everyone was excited about. Families across the world waited for it, paid for it, and had their own family movie nights at home to celebrate the newest version of such a wonderful movie, and it did not disappoint. That means that many of us want to know more about the cast. We've already learned a few things about some of the stars of this live-action phenomenon, but we have more. Let's talk Jun Yu. He's the man behind Mulan; her friend, her confidante, and the man who is known as Cricket. Genius is an understatement for this character and the way Yu portrays him, and we just have to get to know more about him.
1. He's Never Auditioned Before
We are not even kidding, either. This is the very first role that Jun Yu ever auditioned for. Obviously, he got the role, and we are all delighted that he did. He wasn't ready for something this big, this exciting, or even close to this magnitude to come his way this early in his career. He was shocked, but he took the role, rocked the role, and he's a household name now.
2. This Role is His Dream
Of course, it's every actor's dream to land a role in a major motion picture that's already a story that's been told, loved, and enjoyed for so long. To get this role without a name and to get this role without a history is something amazing, and he's living his actual dream right now. In fact, we all feel as if we are living it a bit with him.
3. He Didn't Plan on Acting
As a child, he did not dream of being a famous actor. Actually, Jun Yu dreamed of something else. He dreamed of being a doctor. He says that growing up, he didn't actually see any actors like him on television or in the movies, so he thought he'd just follow the dream that he'd always had. He'd be a doctor, and he'd do the things that were expected of him.
4. He's Quiet
For an actor, he's a bit on the shy side. He mentions being one of the only Asian children in his schools growing up in Oakland, and he was also quiet and a bit shy. He wasn't voted talkative or most likely to grow up famous, but he did. And, that is a really cool thing.
5. He Took Acting Classes By Accident
Remember in high school when you were just coasting along ready to graduate, and you had to fill your schedule with electives to meet your credit requirements? We all went for that easy A. What electives did you sign up for when you were looking to get that easy A and have more time to focus on other things? Jun Yu signed up for yoga (and, yes, we are bitter that this was not a class in high school in the late 90s and early 00s, because we would have taken it, had some exercise, an easy A, and some inner peace all in one. Very bitter). Unfortunately, that class was full and that easy A didn't work out for him. Instead, he was placed in an acting class, and, well…you see how that turned out for him.
6. He Went to USC
Thanks to acting and the confidence he found really being himself in that high school class, he had the ability to go to USC and study the creative outlets he loved so much when he discovered acting. He was also able to spend time with people who are more like him – people who love acting.
7. He Conquered a Fear
While shooting Mulan, he had to do a lot of work with horses. Jun Yu is terrified of horses. This was not something he was willing to give up the role for, however, so he did it. He trained, he got over his fear – or learned to manage it – and he killed it.
8. He's the Same Age as the Original Film
Nothing makes us all feel older than knowing this, but it doesn't make Jun Yu seem old, does it? He's the same age as the film. He was born around the time that it came out (that time we were 13 and in middle school). So, he obviously knew the movie when he was a bit older, but he didn't go through that excitement and that anticipation of seeing a new movie come out when he was a child.
9. He's Been on Television Before
He was part of the cast of "Fresh Off the Boat," which was a hit sitcom about an Asian family who relocates to Orlando and has to navigate a new move, kids, and all the things any family has to deal with when they move to a new city in the middle of their lives. He was part of that show, and he calls the set there a lot more fast-paced, which is not the same as the movie industry.
10. He Can't Sing
One thing that might surprise people is learning that he cannot sing, and he's also afraid that if he could sing he would not have gotten this job. We think that's interesting, but probably not shocking. Most of us cannot sing. It's not a gift given to all.