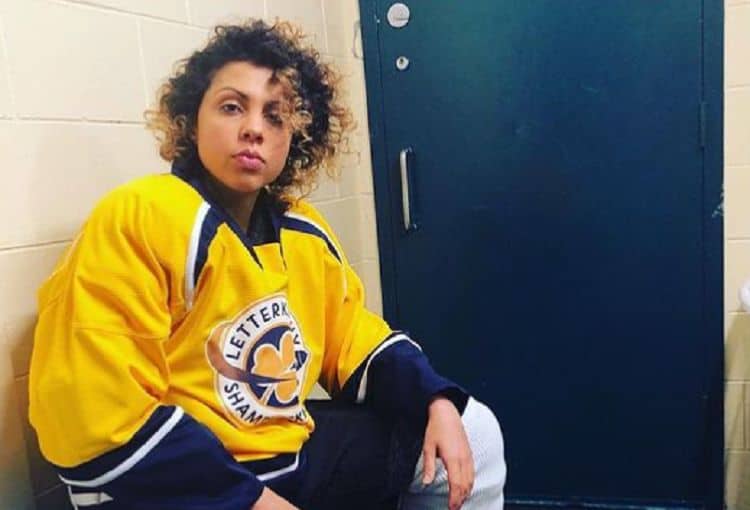 Jess Salguiero has a way of lighting up the screen every time she steps in front of the camera. Her natural ability to entertain shines through no matter what kind of role she's playing, and she's found lots of success because of that fact. Since making her TV debut in 2014, Jess has continued to work her way towards major opportunities. Recently, she got a huge break when she was cast in the Netflix series Tiny Pretty Things. Although the series was just released, people are already raving over her performance. Her fans will be happy to know that she has some things in the works and we'll be seeing a lot more of her in the years to come. Keep reading to learn 10 things you didn't know about Jess Salgueiro.
1. She Is Always Loved To Make People Laugh
From an early age it was clear that Jess had a knack for performing. She always loved to make people laugh and used the skill as a way to help diffuse tense situations in her household. Her loved ones quickly began to nurture that talent which eventually spawned into a love of acting.
2. She Is An Introvert
When people work in the entertainment industry it's easy to assume that they've very extroverted. After all, attending appearances and events does require a certain level of extroversion. In her personal life, however, Jess is actually an introverted and quiet person.
3. She Is A Screen Writer
Jess has made a name for herself by being in front of the camera, but one day she might be just as well-known for her work behind the scenes. In 2015, she earned her first writing credit for her work on the short film Attic for Rent. Since she has always been passionate about writing, there will likely be more writing credits in the future.
4. She Enjoys Traveling
Jess has a very adventurous side and she's always open to having new experiences and learning new things. As a result, she likes to travel as often as she can. Over the years, she's been able to visit some beautiful places such as Portugal (which is where her parents are from), Australia, Mexico, and Germany.
5. She Has Over 50 Acting Credits
She may be relatively new to the acting world, but Jess has been putting in lots of work. In just a few short years, she's managed to rack up more than 50 acting credits. She even has a voice acting credit for her role in the video game Far Cry 6 which is set to be released in 2021.
6. She Is A Formally Trained Actress
Acting, like anything else, requires lots of practice. No matter how much natural talent a person has, training can always be beneficial. Jess studied acting at Randolph Academy for the Performing Arts in Toronto. In addition to Jess, the school has some other noteworthy alumni including Sergio Trujillo.
7. She Started A Blog
Jess' love for writing doesn't just include screen writing. Several years ago she started a website called Bitches Be Witches. The goal is the site was "To reinvent, reinterpret and redefine what it means to be a womxn in two-thousand-and-something. We are on a constant journey of unravelling and un-schooling ourselves to create a reality and world where we feel we can navigate organically by way of our own intuition." Even though the website is still active, it hasn't been updated in nearly two years.
8. She Is An Activist
If there's one thing people can always depend on Jess to do, it's speak her mind. She has no problem standing up for the things she believes in. She is a proud feminist and she has consistently used her platform to speak up for women's rights. She's also passionate about other areas of social justice including the fight to end racism.
9. She Is A Proud Aunt
Jess doesn't have any children of her own, but family is still something that is very important to her. She comes from a close knit family and she's grateful for the role they've all played in her life. She loves spending time with her niece and nephews and it goes without saying that she's the cool aunt.
10. She Likes To Read
Jess loves learning new things and reading is one of the best ways to do that. Although she probably doesn't get as much time to read as she would like, reading is one of her favorite things to do. There's no doubt that this love of learning will definitely serve her well in her career.