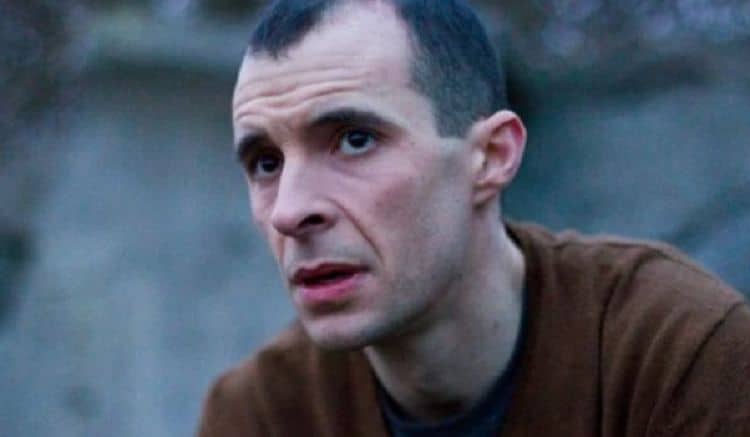 Tom Vaughan-Lawlor is an Irish actor who was born in 1977 in Dundrum, Dublin. He is best-known for his role in 'Love/Hate', an RTE One series in which he plays Nidge Delaney. He studied for a degree in Drama Studies at Trinity College Dublin and then furthered his studies in London at the Royal Academy of Dramatic Art. This led to him establishing an acting career on stage before he began work on television and in films. He has two upcoming films, the first of which is 'The Cured' and this is planned for release at the Toronto International Film Festival 2017. In 2018, he will play Ebony Maw in 'Avengers: Infinity War', which is set for release in the United States on May 4, 2018.
Here are five more things you might not know about Tom Vaughan-Lawlor.
1. He is Married to Claire Cox
In 2007, he met Claire Cox while they were working together at the Royal Exchange Theatre, Manchester. In 2010, he proposed to her at St. Stephen's Green and they later married. They now have one son together, Freddie, and live in Wishtable. Claire Cox is an actress who is best-known for her roles in 'Wallander and Carnival', 'Spooks', Jamestown', and 'Fresh Meat'. She has also appeared in the films 'Luther', 'Shooting Fish', and 'The Leading Man'.
2. He Supports Barnardos
Barnardos is a charity that supports children who are living in poverty or difficult situations. In 2014, Tom Vaughan-Lawlor participated in the Cadbury's Egg Run to raise money for this charity for which he is an ambassador.
3. He Started Acting in Childhood
Vaughan-Lawlor showed promise as a talented actor from a young age and even made his stage debut at the tender age of 8. He performed at the Gate Theatre in London and his role was a boy in waiting. This ignited his passion for acting and led to him following the career path he has chosen. It looks like his young son will follow in his footsteps as he too has started performing at a young age. He has appeared in 'Love/Hate' playing the part of Trish and Nidge's second child.
4. He Has Won an Award
In 2009, Tom Vaughan-Lawlor played the role of Arturo in 'The Resistible Rise of Arturo Ui'. This was shown at the Abbey Theatre in Dublin. He received great critical acclaim for his performance, both from audiences and from theater critics. He also won the Best Actor Award at the Irish Times Theatre Awards.
5. He Played Two Roles in 'Howie the Rookie'
Tom Vaughan-Lawlor appeared in 'Howie the Rookie' in 2013. This play opened in Dublin before touring to Galway, Cork, and the Edinburgh Festival. It also played at the Barbican Centre in London and the BAM in New York. Mark O'Rowe wrote the play and the parts of Howie Lee and Rookie Lee were originally intended for two actors. However, it was re-written for one actor to play both parts and Vaughan-Lawlor took on both characters. In addition to writing the play, O'Rowe also directed and produced the play for Landmark Theatres.