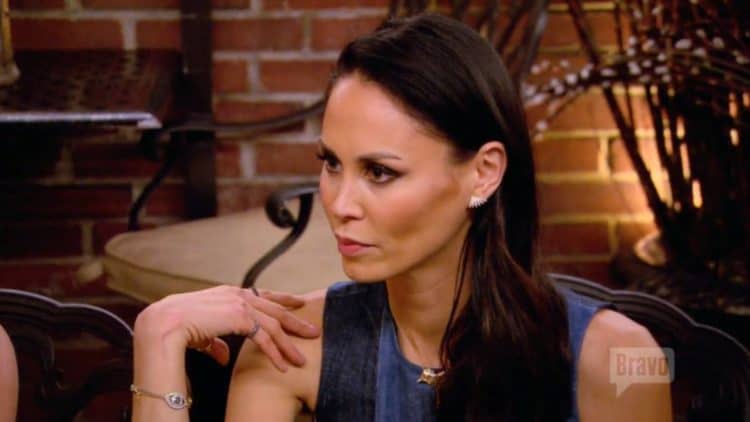 Since its debut in 2008, The Real Housewives of New York has seen many changes and lots of cast members come and go. One of the most short lived stars on the show was Jules Wainstein who became a cast member in 2015 and stayed with the show for just one season. Even though she wasn't part of the show for very long, Jules left a lasting impression on many viewers. She has been relatively low key in the years since departing from the show and it looks like she's done with reality TV for good, but that hasn't stopped many people have wondered what ever became of the former RHONY star. Keep reading for 10 things you didn't know about Jules Wainstein.
1. She Left New York City
During her time on RHONY, Jules appeared to be the perfect New Yorker. She loved the city and fit in well with its culture, but a lot of things have changed since RHONY fans last saw her. She has traded in New York City for life in the Sunshine State somewhere in the Boca Raton area, however, she will likely return to the city at some point.
2. She Is A Podcast Host
It doesn't look like Jules has any interest in returning to reality TV, but that doesn't mean that she's done creating content. Jules is the co-host of a podcast called Josh's Family Jules. During each episode, and and her co-host, Josh McBride, "delve into the trials and tribulations of pop culture, dating, sex, and more."
3. She Studied At The Fashion Institute
Jules' father, Gene Forrest, had a successful career in the fashion industry and she decided to follow in his footsteps. She attended the Fashion Institute of Technology in New York City and was ultimately able to land a good job working as a buyer and designer for a boutique in SoHo.
4. She Was Arrested
The life of a housewife isn't always as glamorous and carefree as it appears on TV. Jules and her ex-husband, Michael Wainstein, has some serious issues in their marriage that ultimately led to them parting ways for good. In 2020, Jules was arrested for battery charges after an alleged altercation with Michael. According to reports, Jules damaged Michael's car with a baseball bat. Although the couple split in 2016, their divorce was officially finalized in October 2020.
5. She Was Born In Hong Kong
Jules may seem like a stereotypical housewife on the surface, but in reality she comes from a very diverse background. She was born in Hong Kong to a Jewish American father and a Chinese mother. She was raised primarily in the United States but she spent many years traveling all over the world.
6. Her Reason For Leaving The Show Is Still Somewhat Unclear
Sure, it's common for reality TV shows to change cast members, but most people do stick around for more season. So when news broke that Jules wouldn't be returning after season seven lots of people speculated that she had gotten fired for not being a good fit for the show. Jules, however, insists that she made the decision to leave the show to deal with personal issues.
7. She Started A New Business
Jules has been through a lot over the years, but she hasn't let any of it stop her from pushing forward and accomplishing her goals. She is the co-founder of a product called Modern Alkeme Clearing Tonic which is an all natural daily detox drink aimed at promoting health and wellness.
8. She Has An Account On Cameo
In this day and age, a person's 15 minutes of fame can easily be stretched into something much longer thanks to modern technology. She has created an account on Cameo where she records and sells personalized video shoutouts. Unfortunately, she isn't taking any new orders at the moment.
9. She Plays The Piano
Due to her short lived time on the show, viewers didn't really get to know much about Jules and one thing she never got the chance to full express is her love for music. She loves to express herself through music and in January 2017 she shared a video of herself playing the piano with a friend.
10. She Used To Be An Event Planner
Jules is definitely the kind of person who has tried her hand at lots of different things throughout her life. In addition to working in the fashion industry and being an entrepreneur, she also worked as an event planner early in her career for a volunteer group called Women's International Zionist Organization.