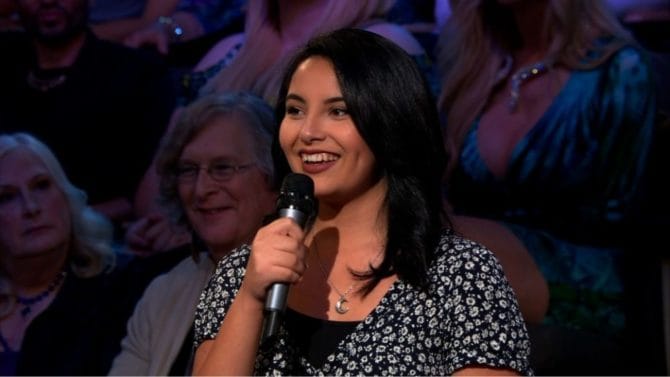 Zoey Luna is an American actress who has been the hottest topic of conversation since landing the lead role in the upcoming reboot of "The Craft." She's a transgender woman who is out to change the world for the better, by showing that women from minority groups can be strong and successful, and she is just getting started. For those of you who want to know more about her, we looked into her past to find out who she is, where she came from and what her plans are for the future. Here are 10 things that you didn't know about Zoey Luna to help you become better acquainted with the new rising star.
1. She's a native of California
Zoey was born in the city of Lynwood, California. She was raised in Downey, and this is where she got her first taste of the entertainment business. She developed a passion for the performing arts and began working on her profession at an early age. She was involved in some really cool activities which ultimately led her to the place that she's at now in her life.
2. Zoey started her career as a middle schooler
When Zoey was still in middle school, she became involved in talent shows in pursuit of her true passion for performing on stage. She started out as a singer. She also had her first taste of acting when she was in middle school, throughout high school She landed the part of Lucy Van Pelt in teh production "You're a good man Charlie Brown." She also won the role of Barbara Cole in "Night of the Living Dead."
3. She established her identity and is firm about who she is
While many young people struggle with their identities, Zoey seems to have a good handle on who she is, and she's unapologetic about it. She became popular through a series of interviews, campaigns, and documentaries about her coming of age. She's been active in telling her story as a transgender, Latina woman. While it hasn't always been easy for her, Zoey has been forthright in speaking her mind about her life, and it's something that is inspiring for others who may not be having such an easy time establishing their own identities.
4. She has previous acting experience
Zoey Luna has done a lot in her life, and landing the lead role in the reboot of "The Craft," could well be the lucky break that she needs to take her acting career to a new level. This won't be her first role, however. Recently she landed the starring role in a Rosario Dawson short film titled "Boundless." The film is going to make its debut in a television show specifically made for FX.
5. She's on her way to superstardom
Zoey Luna is a talented and lovely actress who is about to appear in a major production. We have word that she was specifically chosen for the role because she fits the profile for the actress that the casting directors were looking for. It's really nice when you're hand-picked from out of the crowd of hopefuls. They were looking for a transgender Latina for the part of Lourdes, and Zoey fit the bill to perfection.
6. Her character is going to be riveting
We can already tell from the description of the character Lourdes, that she is going to be a real drawing card for the show. She's a transgender punk rocker who is the second member of the group in "The Craft," and she was thrown out of her home by her Catholic mother who disagrees with her decision to be trans. She moves in with her auntie who is 80 years old. Her Abuela teaches her a lot of supernatural practices, so if you're really into supernatural films, this is going to be one that has a really moving storyline to go with it. It's nice to have a backstory to go with the basic plot.
7. Zoey is being noticed
Zoey Luna has already achieved a measure of fame and recognition for her documentaries and interviews about being a transgender, Latina woman. This is what drew the casting crew to her in the first place. Since she has already started to amass a following of likeminded individuals, her presence in the film will only draw in more viewers. It's good for everybody involved, to have her on board. Even more importantly though, Zoey's role as Lourdes shows us that there are more films with an LGBTQ theme being made and it shows the importance of recognizing that people who are transgender are a part of our society as much as gay, heterosexual or any other group of Americans who are classified by minority status, for whatever reason. Acceptance as a normal member of society is the ultimate goal that we're all working towards. People are people and it's time to stop picking each other apart because of our differences, whatever they may be.
8. Zoey is breaking new ground
Zoey is helping to carve new pathways as an emerging trans actress. While she is certainly an activist who is doing her best to promote equal rights, she is also an actress who has the focus of advancing her career. She's breaking new ground as a trans-Latinx woman and setting the stage for other hopefuls to follow. This is totally new ground in the film industry and so far, she's off to a really good start.
9. She has a YouTube channel
Zoey Luna currently has 389 subscribers on her YouTube channel. She knows that it's important to reach out through all kinds of social media with her message. While her subscriber count isn't that high yet, she's working on it. The channel has been up since 2014.
10. You can find her on Facebook
Anyone who is interested in keeping up on Zoey Luna's current activities and posts can do so through her Facebook page. This is a good place to get in on her interviews, documentaries and recent posts about what she's up to. So far, she has 821 followers on the page.
Tell us what's wrong with this post? How could we improve it? :)
Let us improve this post!