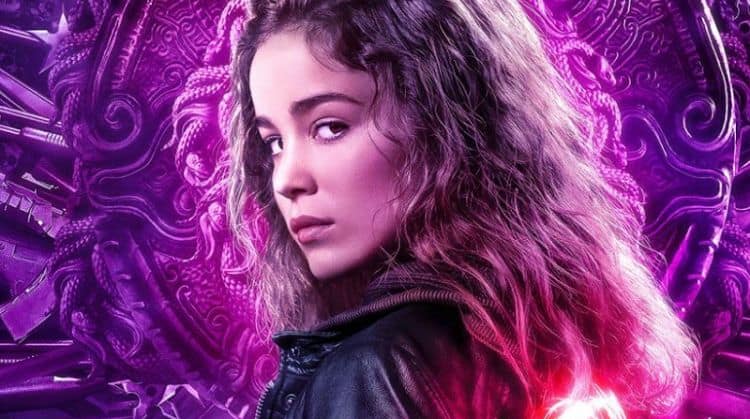 There is often this idea that it's not possible to make it in the acting world without years of practice and rejection. However, Alba Baptista's success says otherwise. There's no denying the fact that Alba has worked very hard, but her journey to the top has been been fairly quick. She has only been in the industry for a little over five years, she's already well on her way to becoming an international star. The talented young actress has lots of determination and natural talent. Her leading role in the upcoming Netflix series, Warrior Nun, will likely become her break out role. Continue reading for 10 things you didn't know about Alba Baptista.
1. She Recently Signed To A Talent Agency
For many actors, getting the chance to sign with a major talent agency is a sign they're doing something right. In that case, the fact that Alba is signed to multiple talent agencies means she's really doing something right. She recently signed to United Talent Agency (UTA) which is based in Miami to represent her in the US. She is also signed to Elite Lisbon and Subtitle Talent to represent her Portugal and the United States respectively.
2. She's From Portugal
One of the best things about the entertainment industry is that it exists all over the world. Alba was born and raised in Lisbon, Portugal. Where she also began her acting career. It's unclear where she lives at the moment, but she is very proud of her Portuguese roots.
3. She's An Award Winner
Even though she is still in the early stages of her career, Alba is already showing the world that she's got some serious talent and her efforts aren't going unnoticed. In her very first on screen performance, she won the award for Best Actress at the Festival Ibérico de Ciné.
4. She Loves Spending Time Outdoors
Alba has a pretty face and petite frame, but don't let that trick you into thinking that she is too dainty for to get her hands a little dirty. When she has free time, she enjoys being outdoors and exploring the beauty of nature. Some of her favorite hobbies include hiking and swimming.
5. She Speaks Four Languages
It's no secret that being bilingual is a great way to give yourself a competitive advantage no matter what field you work in. However, being able to speak four languages is even more impressive and can open up some serious opportunities. Alba speaks English, Portuguese, French and German.
6. She Loves Self-Recorded Auditions
Thanks to modern technology, lots of casting calls allow people to submit pre-record audition tapes for consideration. While there are mixed opinions on this style, Alba admits she is a huge fan. She loves having the ability to have more control over the audition and really put the emphasis on doing her best.
7. She Wants To Be An International Star
The fact that Alba speaks four languages will definitely come in handy seeing as how she is really shooting for international stardom. Although this isn't a goal for every actor, Alba really wants her talents to be recognized all over the world, and she's well on her way to making that happen.
8. She Didn't Get Serious About Acting Until 2014
Alba has always been interested in acting, but it wasn't always something she considered pursuing on a serious level. She told Vogue, "I always had the appeal [for the films], but I didn't know it was what I wanted until I was called for a casting, Miami. And I didn't even know what a casting was, how it worked, and I was lucky because the director was looking for a specific mentality that would match the role, and I got along well with what he was looking for… it was because of Miami that I realized that I love this and that I want to explore and learn and grow"
9. She Likes To Travel
Alba is the kind of person who appreciates the beauty and culture that places all over the world has to offer. As a result, she is an avid traveler who has been fortunate enough to visit lots of different destinations. Some of the places she's been to include Greece, Brazil, and Myanmar.
10. She Loves Spending Time With Her Friends
It can be hard to stay grounded when you're working in the entertainment industry, but Alba is determined not to lose sight of the people and things that are important to her. Despite her busy schedule, she loves spending time with her friends whenever she gets the chance.
Tell us what's wrong with this post? How could we improve it? :)
Let us improve this post!