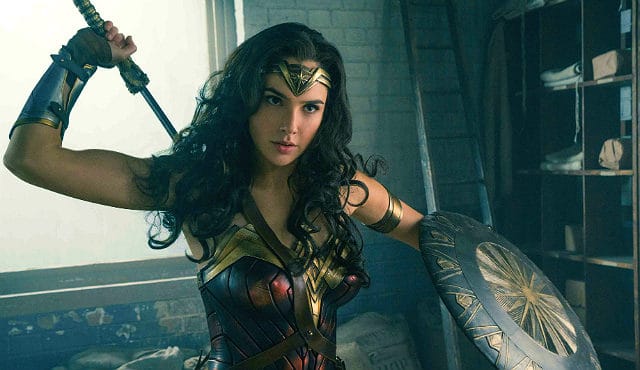 It's hard to say from a male standpoint just how really controversial Joss Whedon's dismissed Wonder Woman script really is but it's a sure bet that Patty Jenkins' script was far more acceptable to many more people. Whedon still defends his script despite the torching it's been given by those that have managed to read it, but like all things it's important to look at it from a different angle. Those who might call it controversial are those that tend to get offended by every little thing, but the script does have some moments in it that a bit, well, mannish in their thinking. There is a big difference between the way men and women think about certain things that tends to come out in their writing.
Often times men are far more blunt when it comes to writing, as stereotypical as that might sound. Women can be blunt, but the mindset of the two genders is still something that is different enough to produce very unique results. For instance, Diana did not have her invisible jet so far as anyone knew in the actual movie, and therefore could not have turned the tide of battle in such a way. She also never got shot in the movie, either by design or because Jenkins didn't want to make her seem vulnerable to anything that wasn't Amazonian in nature or being manipulated by another deity. In many ways Jenkins' script showed the absolute dominance of the Amazons by making Diana too quick for mere mortals to hit and too tough to be dealt with by anyone less powerful than she was. When she went up against Aries in the movie the god was at first beyond her as he could do things she could not. But like all villains he took too long and didn't finish her when he could have, so she had a chance to power up and become a true threat that finally ended him.
Whedon's script is more of the male-driven language and scenarios you might expect from the male mind, like the cage match between Diana and her mother over the fate of Steve Trevor. In the movie there was no such fight, and in fact Diana only began to realize her power when it was inadvertently used against her aunt. The differences between Whedon's and Jenkins' scripts is that Whedon fashioned his more like a comic book, where Jenkins took a much more realistic and even artistic approach to her story. Diana was a princess, a warrior, and completely naive to the ways of mankind. She was also headstrong and believed that she knew the best way to handle things and that all would be made right the moment that she found out just where Aries was.
In Whedon's script however she seems utterly clueless and extremely impulsive. She does seem this way in the movie as well, but she seems more open to communication and less likely to be as standoffish. In other words Jenkins humanized her where Whedon kind of fed her likeness into an ideal that's kind of outdated. He'll still defend it though no matter what since most writers would do the same.