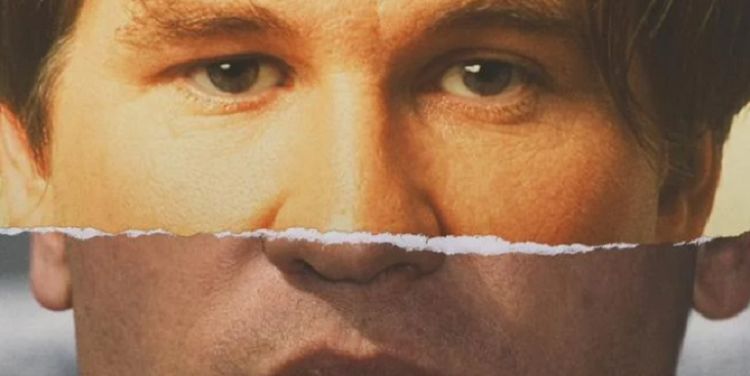 More than a few people throughout the years have wondered what became of Val Kilmer, and this has been going on for a while. The truth is that he's been keeping busy pretty steadily for a number of years, while he's taken a few roles here and there that have been decidedly odd, he's still been someone of interest for many years. A movie about his life titled Val is arriving soon and will showcase Kilmer from his early years when he started filming pretty much anything as he became known to those around him as a kind of comical and outgoing person, to the moments when he started to become a big star. There's no way to deny that he's going to be a name that will be remembered throughout time since the truth is that Kilmer has been someone that people have enjoyed and then been confused by, sometimes in the same year. The thing about Kilmer is that he can appear to be completely on the level and ready to go when it comes to a project, and then he can be clowning and goofing around in the next second.
But those that have worked with him have either found it difficult or have enjoyed him, but can agree that he's gone about each of his roles as meticulously as possible and has taken great care with the presentation of his characters. Michael Biehn, who played Johnny Ringo in Tombstone, even said that he'd met Doc Holliday, but he never met Val Kilmer, which tells a person something about the effort this man has put into his roles. In a way, and this is supported by the trailer, Kilmer has been a type of chameleon throughout his career, as he's taken on one role after another and immersed himself in the part to the point where he nearly disappears. Apart from his appearance, which is altered with certain roles, he becomes that character and is hard to distinguish if one doesn't know know what he looks like in his natural state.
But what's kind of sad is that after all he's done and everything he's accomplished, Kilmer was diagnosed with throat cancer a while back, and while he says that he's been cancer-free for a while, his voice has been reduced to a rasp that is far different from his normal tone. That's hard to live with no doubt, and it's saddening to hear, especially for the fans that Kilmer still has that have enjoyed him for many years. Watching him over the years has been a great deal of fun, but as is stated in this trailer it does sound as though Kilmer has taken liberties with the life he's been given and has not always acted as he should. Watching the movie shouldn't really bring the need to judge the man, since while he can hopefully admit to anything and everything he's done, this movie almost sounds like a way of saying goodbye, or perhaps is a way to safeguard his memory should anything happen. The truth is that Val does look quite haggard, as life has thrown him a few curveballs over the years that he wasn't expecting.
The hope of course is that he'll be around for a bit longer, but learning more about his life and how it's been shaped over the years will likely be an eye-opening experience that many people might feel is worth sitting down to watch since this is a man that has managed to wow the audiences for a while now, and has put quite a bit of himself into the business. He's had a few odd roles without a doubt, as his turn as Montgomery in The Island of Dr. Moreau was one of them, but he's also taken on great roles as he did in Real Genius, and The Saint, and several others such as Tombstone, since his impression of Doc Holliday is still seen as one of the absolute best. But learning who he was become he became who he is now is bound to offer a level of insight that will floor some people and validate the belief that so many have had in him for so long.
It could be that the movie will show things that people won't want to believe, but hopefully it will show the truth of a man that hasn't been perfect but has been an amazing performer throughout the years. His influence in pop culture and society has been felt more than once, and it's easy to think that like him or not, he's one of the many legends that people will be talking about long after he's gone. The movie should be worth a look if only to find out more about Kilmer and discover that he's not perfect, but he is interesting.