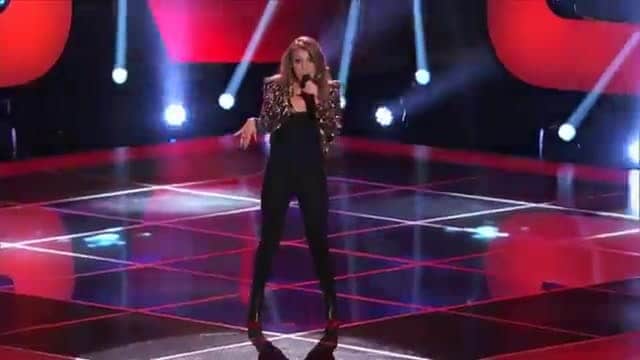 Now that Anouska de Georgiou filed a case against Jeffery Epstein for sexual assault, more women are getting the courage to speak up and out against the perpetrators of such behavior. Jordan Pruitt has recently come to the limelight after she filed a lawsuit against some of the largest corporations. Let's get to know more about her.
1. She was sexually abused as a teenager
Full of hope that her talent would blossom in the care of Hollywood Records, Jordan signed up with the company. However, all was not well, and from the age of 14 through 16, Jordan claims that Keith Thomas abused her. Therefore, she is filing a lawsuit against him as well as Walt Disney and Hollywood. She said the companies treat the young talent entrusted into them as cash cows, but Jordan is determined to put a stop to it.
2. She is married to Brian Fuente
In May 2015, Jordan and Brian tied the knot, and the couple could not hide their excitement with each posting love messages on Instagram. Jordan said that she never knew that the kind of love Brian gave her existed until she met him. Brian, on the other hand, before taking his vows, noted that he was about to marry the woman of his dreams. The fact that they both have a passion for singing with Brian having also been a contestant on "The Voice" could play a role in their compatibility.
3. She retired from the entertainment industry in 2017
Jordan began her career at an early age, but maybe the pressures of the industry got to her faster than she expected. She started penning down her music at nine years. At 15 years Jordan released her debut single titled" Outside Looking In." Her voice also did the honors of singing the soundtrack for "Tinkerbell and The Lost Treasure." Still, despite having a career that looked successful and heading for the top spot, Jordan retired from music at only 26.
4. She is in the process of writing a book
AA (Alcoholics Anonymous) has always been used to refer to the self-determination that alcoholics have of staying sober. Jordan is, however, giving the term a new meaning through the book that she wants to release in 2020. As a victim of sexual abuse. Jordan does not want other people to suffer her ordeal; therefore, she is writing a book titled "AA: Abused Anonymous." In the pages, she details out 12 steps towards helping the victims, based on her own experience.
5. She is hoping to start an initiative for sexual abuse victims
Jordan seems pissed that those she trusted abused her trust as well as her body for their selfish reasons. She says that she was taught to lie by her abuser, but she has broken away from the chains of mental oppression. According to Jordan, if she found love and happiness, Jordan believes that those who have gone through similar experiences can do the same. Jordan is consequently determined to show them that there is life after the unfortunate incidences. She is, therefore, establishing a charitable initiative to support victims of child predators.
6. She ended her contract with Hollywood Records in 2011
What most people might find strange is why someone who was allegedly abused would stick with the perpetrator for years after the abuse. Well, we are not to judge as to why she chose to keep quiet and still work with Hollywood Records. After suffering years of sexual abuse, Jordan remained with the company from 2005, and it is not until February 2011 that she switched to Jonas Records.
7. She runs a mobile bar
Jordan retired early but not to tour the world or become a housewife. Instead, she helps her husband run AeroBuild and the Aero Bar based in Nashville. The Aero Bar prides itself as the most sophisticated mobile bar in Austin. They must be doing a great job since the reviews are positive, highlighting high-quality drinks and competent staff and services. Their unique idea is profitable since being mobile ensures that they can serve customers of Nashville and beyond, thereby increasing their customer base.
8. She has toured with famous musicians
There is no doubt that Jordan is talented, and that has led her to associate with some of the most famous musicians. In 2006 she was the opening act for The Cheetah Girls, a successful all-girl singing group that has sold more than 3.6 million records. Jordan has also had the privilege of touring with Demi Lovato in 2009 during her Live in Concert tour. Moreover, when the cast of "High School Musical" had a concert tour, Jordan took part in both 2006 and 2007 as the opening act, helping to catapult her music career.
9. She tried her luck in "The Voice."
Despite having already established herself as a force to reckon with, in the music industry, Jordan still went ahead to audition for "The Voice" when she was 21. Whether it is because she looks into Christina Aguilera or her need to make a much more significant impact that prompted her to take part in the auditions, Jordan still wowed her idol. Jordan sang Katy Perry's "The One That Got Away" and had Christian turning around in her chair as she continued to praise the singer's musical gift as published on PopCrush. Unfortunately, Christina later chose Adriana Louise as the better singer when the two faced off by singing "Hot n Cold" by Katy Perry.
10. She was a victim of bullying
You should never judge a book by its cover because although Jordan seems to have the perfect life, it was hardly so. As a teenager, Jordan was tortured by bullies so much that she ended up finding inspiration for her song "Outside Looking In." The lyrics of the song reveal how she felt left out despite trying to fit in among her peers. The song resonated with other victims of bullying, most notably Amanda Todd who after posting a YouTube video singing it, committed suicide. Jordan empathized with the family saying she hoped bullying, no matter the form it took, would stop.
Tell us what's wrong with this post? How could we improve it? :)
Let us improve this post!