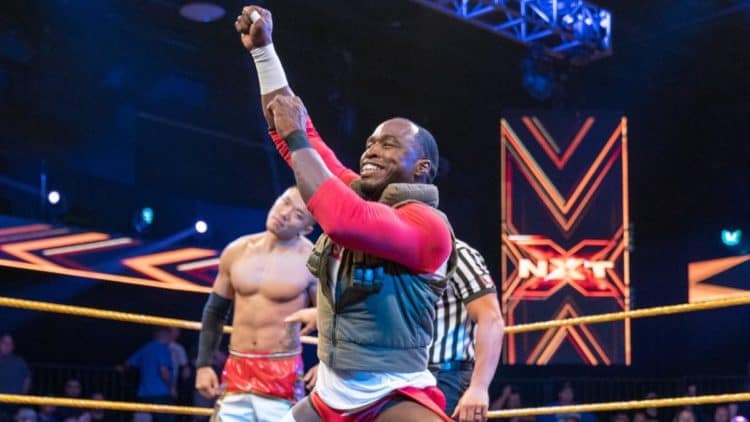 Wrestling is a very demanding career. To venture into wrestling, you should learn to spend most of your time in the gym and be prepared for losses before you gain momentum in the game. Jordan Myles is one person who invested in wrestling, and he saw its fruits. He was born on 7 December 1987 in Texas. He is a professional wrestler currently in WWE and has performed well in the ring despite some of the times when he has to accept defeat. Get to know more about this professional wrestler by checking out these facts about him.
1. His real name
Depending on what we are doing, we might end up with names that come out of the activity. He is famously known as Jordan Myles, but this is just a ring name. His real name is Albert Christian Hardie. He got another ring name out of the initials of his name and is sometimes known as ACH.
2. His parents divorced when he was young
Children might not be the cause of divorce in parents, but they remain affected by it. Jordan did not have an opportunity to spend time with both his parents due to their divorce. The divorce of his parents forced him to spend his time between the two households. He lived a sheltered life between the two homes and had to spend most of his time watching cartoons. He has two sisters who are older than him.
3. Early journey to wrestling
If we like what we see, we will do anything to acquire it. Jordan got an interest in wrestling after watching World Championship Wrestling on the television when he got an invitation to a friend's house. He was ten years by then, and wrestling kept ringing in his mind. Jordan always wanted to become one great wrestler in the future. He decided to get into wrestling after finishing high school. The decision has paid off, and he is now a great wrestler.
4. He has collected a lot of Michael Jordan shoes
Jordan Myles is so excited about Michael Jordan shoes, and he always adds them to his collection. He currently has ten pairs of footwear. He tells Sporting News that since he started collecting, he seems to see a new pair of the shoe brand every week. Jordan does not know what brand he wants and which brand he does not wish to wear, but he has to sit down and decide what to wear. The brand of shoes seems to be his favorite, and he says that he is learning to handle them with care.
5. He nearly quit wrestling
Challenges may come our way, and we may be tempted to leave what we are pursuing. Jordan almost resigned from wrestling due to the difficulties he was experiencing. Jordan got his training as a wrestler in 2007. He worked for small promotions like an independent circuit for two years where his ring name was ACH. He later wanted to retire from wrestling but got an offer in another wrestling team that was in Texas which encouraged him to keep on moving.
6. Has a dog as a pet
Jordan Myles loves dogs. He has one with whom they spend time together when he is in the house. Jordan is so close to the dog to the extent of celebrating its birthday. In one of his Instagram posts, he posed with his dog and captioned a birthday wish to it. In the picture, they seemed to be watching something interesting on the television. Fans joined them in wishing the puppy a happy birthday. So close is Jordan to the dog that he takes it with him to the gym.
7. He tried playing football
We love to emulate what we see. Jordan used to watch football with his dad and wanted to give the sport a try. When he tried playing, he found out that it was not his thing. When Jordan tried emulating whatever the players doing, it was all different. He failed to coordinate his feet as the footballers did. Jordan ended up forgetting about football entirely and focused on wrestling. It became fun just watching football, and according to Slam, he disconnected with the game completely.
8. Worked for ROH from 2012 to 2016
Jordan was part of the wrestling team of the ring of honor from 2012 to 2016. ROH was the platform that gave him the chance to realize his full potential in wrestling. When he was departing from ROH, he said that his presence there means a world to him. Through the company, he realized that he could do better since he always met new challenges, and it was exciting to him. He worked hard in the company and knocked several wrestlers out of the ring. His victory led him to become popular.
9. He once missed a flight to a competition
Preparing for something and failing to see it happen is painful. Jordan missed a trip to a wrestling competition at one point while he was working at Ring of Honor. The media later reported that he missed the flight because he was not in good terms with the management of the company, which he denied. He said that Ring of Honor had been the best place for him and assisted him in growing. The company had stuck with him through all bad times, and it was not to take the blame.
10. He is currently working with the WWE
Jordan signed a contract with WWE in February 2019. WWE is where he wishes to spend the rest of his wrestling career. Jordan sees a bright future and is confident of achieving the best. He has control over himself, unlike while he was in ROH where he used to enjoy total freedom. WWE hired him because he had ten years' experience in the field and had produced excellent results in his fights. They found him to have an attitude, but they had to cope with it. He is doing well in WWE, and his future seems bright with this company.
Tell us what's wrong with this post? How could we improve it? :)
Let us improve this post!