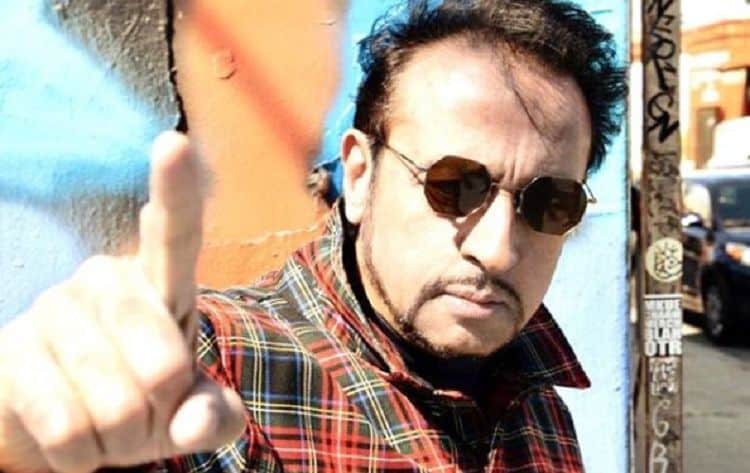 Finding consistency in the entertainment industry isn't an easy thing to do, and it only gets more difficult with age. Since TV and film executives are constantly looking for the hottest new thing, it can be difficult for actors to find jobs as they get older. However, Indian movie star, Gulshan Grover, is still going strong in his mid 60s. Well-known for playing the 'bad guy' in Bollywood films, Gulshan has been entertaining audiences for over four decades.Gulshan's ability to bring a menacing presence to the screen is unmatched, and he has become a legend in the business. Keep reading to learn 10 things you didn't know about Gulshan Grover.
1. He's Taught Acting
Gulshan isn't just passionate about entertaining audiences, he's also passionate about sharing his knowledge. He loves working with young and up and coming actors. He has even taught acting at Actor's Studio in India. Many of his former students went on to have successful acting careers.
2. He Purposely Chose To Play The 'Bad Guy' Roles
Lots of actors are hesitant about playing the bad guy because they fear it could result in them being pigeonholed into certain types of roles. Gulshan, on the other hand, actually wanted to be the bad guy. He told Indian Express, "I deliberately chose the "Bad Man" villainous roles. I chased those roles and moulded them to create a brand. I rejected hero roles and supporting roles even in trying times." This decision has certainly worked in his Gulshan's favor and he has played some of the most notorious villains in Indian cinema.
3. He's Had More Than 400 Roles
Gulshan has had lots of accomplishments over the course of his career. One of the things that most impressive about him, however, is that he has more than 400 acting credits to his name. In an industry where people are often forgotten about very quickly, Gulshan has managed to continually find work.
4. He Has A Master's Degree
Even though Gulshan is a natural at what he does, he wasn't always on the path to become an actor. Instead, he devoted his education to studying another field. He earned a master's degree in commerce from Shri Ram College. After getting his degree, he decided to pursue his true passion of acting.
5. He Came From Humble Beginnings
Gulshan isn't someone who comes from a family with a long history in the entertainment industry. In fact, his upbringing was far from glamorous. He got a humble start in life and had to work very hard to overcome poverty and other challenges that stood in his way.
6. He Was Engaged To Former Playboy Playmate, Kathy Shower
Gulshan has had quite an interesting dating history. In addition to being married and divorced twice, he's had other high profile relationships throughout his career. For a while, he was engaged to actress and former playmate, Kathy Shower. Kathy is best-known for her role in the 80s series, Knight Rider.
7. He's Very Active On Social Media
As someone in his 60s, most people probably wouldn't assume that Gulshan would be too focused on social media. However, he actually has a very strong Instagram presence and he posts content on a regular basis. At the moment he has more than 220,000 followers.
8. He Used To Stand Outside People's Offices Looking For Work
Talent has played a huge role in Gulshan's success, but it's the amount of hard work he's put in that really helped his career take off. In the early days of his career, Gulshan said "I used to stand outside people's offices for hours" hoping that someone would give him a meeting or a chance to audition for a role.
9. He's A Trained Actor
There are lots of debates in the acting community over whether or not formal training is needed. There are lots of actors who prefer to get their training through real world experience. However, those who do pursue formal training often find it to be invaluable. Gulshan underwent training at Actor's Studio, the same school he went on to teach at. In Gulshan's case, the training he received has proven to be worth it.
10. He Wrote An Autobiography
Gulshan loves sharing his story and in 2019 he got the chance to do it like never before. His autobiography, Bad Man, goes into detail about his journey to becoming an actor and many of the things he's dealt with throughout his career. He shared all sort of insights that will give his fans a better understanding of of how he got where he is today.