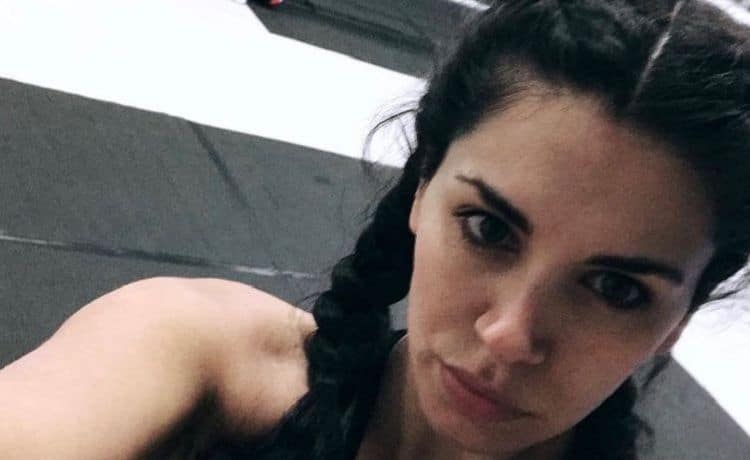 After spending more than a decade in the entertainment industry, Nicole has established herself as a true talent. Although she hasn't always had the biggest roles, she's left a positive impact on every project she's worked on. She is most well-known in her home country of Australia for roles in shows like Safe Harbour and Romper Stomper. Now, she is on the brink of international attention thanks to her role in the 2020 series The Gloaming. The Australian series was picked up by Starz and will be aired in the United States. With more eyes on her work than ever before, Nicole may see lots of new opportunities coming her way. Keep reading to learn 10 things you didn't know about Nicole Chamoun.
1. She Has Lebanese Roots
Nicole is widely known as an Australian actress, and while it's true that she is Australian, she is also Lebansese. We weren't able to find more detailed information on her roots but it's clear that she is very proud of her culture and has used her platform to highlight issues in Lebanon.
2. Her Role In On The Ropes Has Made Her A Boxing Fan For Life
In 2018, Nicole had a role in the TV mini-series On the Ropes. Although she didn't know much about boxing prior to being cast, she fell in love with the sport while filming. During an interview with SBS she said, "I'll be boxing for life. I won't be competing or anything like that. [laughs]. But I certainly will keep it up as far as fitness goes. It's such a great escape to let out steam and punch something. It feels really good."
3. She's Been Nominated For Several Awards
Every actor wants to have their hard work recognized, and awards are a great way to do that. So far, Nicole has been nominated for a handful of awards including two Equity Ensemble nominations in 2019. She hasn't won any awards yet, but the future is looking bright.
4. She Likes To Travel
Not only has acting given Nicole a chance to do something she loves, but it's also allowed her to have access to opportunities she may not have otherwise had. Acting has allowed Nicole to travel all across Australia and to different parts of the world. Some of the countries she's been to include Morocco and the United States.
5. She's Fairly Private
Maintaining a high level of privacy can be different when your career constantly puts you in the spotlight. However, Nicole has done a good job of keeping the details of her personal life away from the public eye. Although she is fairly active on social media, she seems to be a private person overall.
6. She's Passionate About Human Rights
Nicole may not be interested in using the spotlight as a way to share her personal life, but she is all about using her platform as an actress to shed light on causes that are important to her. She has shown her support for the Black Lives Matter Movement and she also participated in a telethon for the Asylum Seeker Resource Centre.
7. She Loves Fashion
She may not be a model, but Nicole definitely loves to stay up on the latest fashions. Nicole loves to look stylish everywhere she goes and she has a natural talent for putting outfits together. Regardless of the occasion, Nicole is going to show up looking like a fashionista.
8. She's Very Family Oriented
Even though we don't know many of the specific details about Nicole's family, we do know that family is important to her. She has shared several photos of her family members on her Instagram profile and it's clear that she has really close bonds with her loved ones.
9. She Loves Being Near The Water
Nicole works hard to keep her beach body all year long, so it only makes sense that she spend a lot of time at the beach. When the weather is nice, Nicole loves to spend time outdoors hanging out by the water. Whether she's going for a swim or just soaking up some sun, the water seems to be a place she can go to relax and disconnect from the craziness of the world.
10. She Likes To Inspire Others
For Nicole, being an actress is about more than just giving people something to watch and keeping them entertained. Through the roles she plays Nicole hopes to use her talents to inspire and empower those who see her work. Most would agree that she's already doing a great job of accomplishing that.