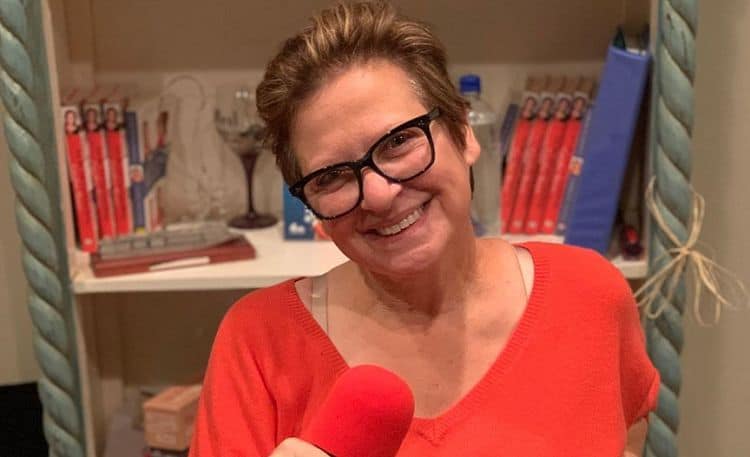 Caroline Manzo is one savvy reality star who will do anything to ensure that her family is comfortable. Although right now, she is famous for being on "Manzo'd With Children," which was canceled after three seasons, her first reality television show was "Real Housewives of New Jersey." She now is worth a fortune, but there is a time she could not afford a big house, and her three children had to share a tiny bedroom. Caroline has come a long way and is not slowing down any time soon; she and her brother launched a cooking show on YouTube late last year. Here is everything else you need to know about her.
1. Why Teresa called her a rat
Teresa Giudice and Caroline Manzo were friends and even became the first cast members of "Real Housewives of New Jersey." However, the friendship turned sour when Caroline predicted that Teresa's marriage was doomed, and then as if she was prophetic, the predictions came true. Teresa and Joe were charged with making false statements on loan applications, conspiracy to commit fraud, and bankruptcy fraud. Besides, Joe was in the United States illegally. Teresa got a 15-month sentence while Joe was deported. Since everything happened after Caroline had predicted doom, Teresa argued that Caroline had reported the couple to the authorities.
2. She does not fake it on television
Being on camera has put so much pressure on people that they pretend to be who they are, not just for show. Caroline, however, insists that the person you see on the screen is the same person you will meet on the street. She said that she does not let fame get into her head hence treats reality television as her job.
3. Why she allegedly left "Real Housewives of New Jersey."
It is common knowledge that wherever there are women, scandals are bound to arise since they are their own worst enemies. As revealed by RadarOnline, Caroline's husband, Al Manzo, has been cheating on Caroline for years with a woman named Jill. Caroline knew about the affair but preferred not to wash her dirty linen in public. However, when Penny Drossos told Teresa, Teresa wanted Al's infidelity to be included in the show. Unfortunately, Penny did not want to do so since she was friends with Caroline. When Caroline accused Penny of getting between her and her brother, Penny was furious and disclosed the affair on camera, but the scene was not aired, and Caroline left the show.
4. She once suspected she had breast cancer
Cancer has become a global crisis, and breast cancer in women is the most common; hence women are advised to keep checking themselves for any signs. Caroline adhered to that advice, and upon checking for any lumps, she found one, and it scared her to think that she might be a victim. Luckily, it was only a scare, and she was found to be okay.
5. She prioritizes her family
Caroline admitted that she would walk through fire for her family, although when it comes to fighting for herself, she can be weak. Consequently, even after feeling a lump in her breast, she decided it was best to keep it a secret until she was sure. She reasoned that there was no need to cause panic in her children over something that may not even exist. Caroline also ensured that if the cancer were real, the revelation would not be put on camera; she would prefer to talk to them in private.
6. She is a loyal friend
Loyalty is the true measure of friendship since most will desert you at the first sign of trouble. Caroline may have been seen to be stupid for declaring that she stood behind Bernie Krenik 1000%, but that was an indication of how dear she held the friendship. She revealed that Bernie's wife was her best friend, and she was close to their children. Bernie was a police commissioner who almost became the Secretary of Homeland Security, but his crimes caught up with him. He pleaded guilty to 8 charges that included wire fraud and lying to the IRS; thus was sentenced to four years in prison in 2010, according to NaughtyGossip.
7. Her weight loss
Caroline had been gaining weight since she stayed at home thrice a week to take care of her grandchild. The pounds kept piling up until Caroline realized she needed to make a change. She consequently cut down on bread, pasta, soda, meat, and cake. She was mostly eating plant-based meals, and her drastic lifestyle change paid off because she had lost 20 pounds by January 2019.
8. She had plastic surgery
Losing weight is one thing, but getting rid of the flabby skin that remains is quite another, and that is one predicament that Caroline faced. Her neck had loose skin after losing 20 pounds, and Caroline was not happy about it; hence she visited the surgeon who had given her a tummy tuck 18 years earlier. Although she has always been against plastic surgery, she wanted to be the best version of herself and was not going under the knife trying to reclaim her youth. She still wanted to be a beautiful grandmother and confessed the facelift and weight loss gave her a new perspective on life.
9. She turned down an offer to go back to the reality show
Currently, Caroline is doing so well in life that she told the show's producers she would rather stay at home and watch the show than be on it if they are not giving her a full-time spot. The producers offered her the chance to be in the show as the "friend of a housewife." Caroline was mad because she was one of the pioneers of the show. She added that she felt insulted because the compensation was not going to match up to her worth.
10. Who inspired her to lose weight?
For someone who is almost 60 to start making lifestyle changes, you have to wonder what could have motivated her to do so. Well, the sole reason for deciding to ignore her sweet tooth and eat fruits and vegetables instead, is her granddaughter. Caroline revealed that one day when she was playing with her granddaughter, she knew she wanted to be around long enough to see her grow. Of course, with unhealthy weight, chances of that happening were slim; hence the reality star decided to walk 10 miles a day for Marchesa.
Tell us what's wrong with this post? How could we improve it? :)
Let us improve this post!