Emily Blunt has solidly cemented herself as a woman not to be messed with in Hollywood. Playing tough as nails women in movies such as Looper, A Quiet Place, and her latest TV series, The English. Blunt is perhaps best known for her role as special forces warrior Rita in Doug Liman's Edge of Tomorrow!
Blunt starred alongside Hollywood heavyweight Tom Cruise in the mind-bending Groundhog Day meets The Terminator, style flick, and it quickly became a classic! But with Cruise being somewhat opinionated and outspoken at times, rumors have quickly spread that the two had a falling out on set!
Blunt vs. Cruise Beef?
Blunt recently appeared on the Smartless podcast, hosted by Jason Bateman, Will Arnett, and Sean Hayes. The podcast has quickly gained notoriety for its in-depth look at those in the industry and prides itself on its improvised and authentic style. Blunt had some juicy behind-the-scenes stories to tell the guys about her films. One of those happened to be a story about Cruise and herself on the set of Edge of Tomorrow.
As you can see in the film, Blunt and Cruise had to don some hefty suits and artillery – and Blunt has admitted she found it extremely challenging.
Blunt said the comment caught her off guard so much that it made her laugh. This, however, has now been spread across the web and misconstrued, as these things so often do. And with Cruise's reputation for flying off the handle from time to time, it's easy to see why people have taken it the wrong way.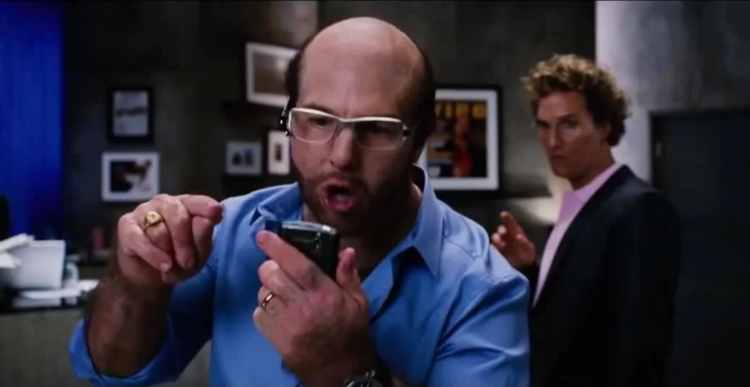 Cruise is one juggernaut of an actor. A true superstar who is unstoppable to this day, at 60 years of age! He has been nominated for 3 Academy Awards, impressing critics since his teenage turn as troublemaker Joel in 1983's Risky Business. On top of this, he is recently most famous for completing his own mind-boggling, crazy stunts in his movies. I mean, the man has a pilot's license, for heaven's sake!
However, Cruise has also caused some controversy in the past as well. For example, his heated interview with Matt Lauer of Today in 2005 still gains traction to this day. His screaming rant of profanities on the set of Mission: Impossible in December 2020 also went viral rapidly after it was leaked. This was due to crew members not keeping their distance at the height of the Coronavirus pandemic. However inappropriate his tone and choice of words may have been, his intentions were in good nature, saying:
"No apologies. You can tell it to the people who are losing their ******* homes because our industry is shut down… that's what I sleep with every night."
After appearing on the podcast, Blunt has now released a statement to squash any rumors of a feud. A message was shared with E! News, and Blunt had this to say:
"I adore Tom. He's a dear friend and was a total gem to me. It was said as a joke to make me laugh, which it did in a big way. And it's still something we laugh about to this day…
"It's ludicrous that it's being spun as something that offended me. It didn't. I shared the story as lightheartedly as it was meant by Tom."
So while it is true that oftentimes actors will feud on set, this time, it appears to be incorrect. It's very clear that these two legends are great friends and who knows, maybe we will see them join forces again – perhaps for a long-awaited Edge of Tomorrow sequel?
What's your favorite on-set feud story? We'd love to hear it!
Tell us what's wrong with this post? How could we improve it? :)
Let us improve this post!