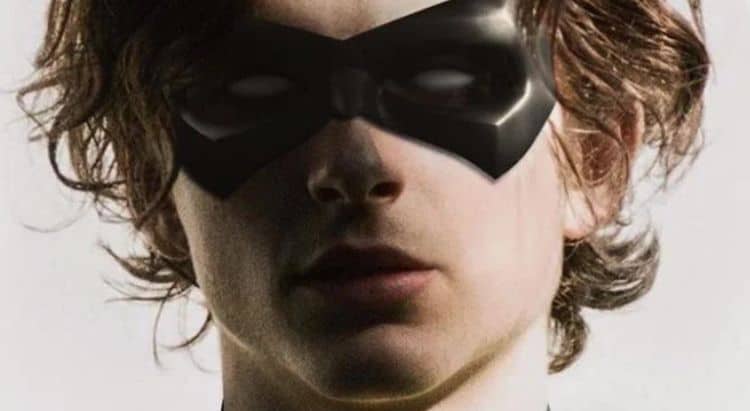 Does anyone ever get the feeling the fans have a serious habit of getting ahead of themselves and the objects of their desire and interest? Timothee Chalamet as Robin might make sense to a lot of people but at this point the current Batman story isn't leaving much, if any, room for anyone else in the dark knight's life since he's already been granted a trio of enemies, a new Commissioner Gordon, a new Alfred, and a new look as Ryan Scott of MovieWeb might agree. It might be wise to just hold down on all the new for a moment and make sure that this Batman will take with the fans before asking for anything else. Plus, I don't know about you, but I'd rather see if there's another worthy subject to take up the role of the Joker before a Robin is brought in. Timothee Chalamet was just shown as Paul Atreides in the new Dune movie, so it's fair to say that his plate is still pretty full since Dune is a big deal to a lot of fans, and the role of Dick Grayson might actually be seen as a step down by some folks in a way. But in reality the two can't even be compared since they're completely different stories and to be fair, it's going to be a while until we get to see if the new Batman is up to snuff anyway.
Right now a lot of people are holding out hope that Robert Pattinson will be the next great name to be added to the history of Batman on the big screen. Some are even thinking he might surpass his predecessors, but that's a bold claim to be certain. Michael Keaton and Christian Bale are still thought by many to be the best that the dark knight could ask for since they both rocked the role and left a definite impression. Ben Affleck was someone that a lot of people thought would crush it but the one line that still haunts a lot of the fans, when Ezra Miller as Barry Allen asks Bruce Wayne what his superpower is, Bruce answers "I'm rich" has to be one of the most divisive statements to ever come out of a character's mouth. You might want to say that the MCU's Tony Stark isn't any better in that case, but the fact is that Stark owns his arrogance and everything he is while Wayne tends to hide it beneath that daunting mask and the pain he feels from losing his parents. In other words, Stark is an ass and he accepts it while trying to do some good with it, Batfleck was an ass and made no apologies or attempts to hide it, period.
As far as Robin goes in this current era it might be that we're better off without a Robin for a while since Batman has had a very up and down history as of late, and the inclusion of a Robin might muddy the waters even further. To be fair Chalamet can't possibly do any worse than Chris O'Donnell, who played Robin alongside both Val Kilmer and George Clooney, but it's yet to see just how he handles being Paul Atreides, which could bolster or sour people when it comes to his acting. There are a lot of individuals that could possibly play Robin and while Timothee might be one of them one can bet that there would be a lot of different picks when asking various people. The dark knight's faithful sidekick hasn't had a whole lot of representation in the movies to be certain but he's definitely been one of the favorite characters in the comics, where there have been several Robins at this point and a couple that have gone off the rails after leaving Batman's shadow behind. To think that just one man would be a perfect fit is kind of hard to accept even if Timothee happens to be the favorite of many people at this time. Even if he is the favorite it's still going to be a while before The Batman even comes out, roughly around 2021 unless the date gets shifted back even further, and by that time it might come to pass that Chalamet's schedule will be full or he'll be old news. Hey, it does happen.
The character of Robin is kind of a temperamental one since some people happen to think he's absolutely vital and some think that Batman could do just fine without him. Others would definitely champion his inclusion and state that the character is absolutely needed. At this point in the movies he's been more of a hindrance than help really, but we'll see how things go one the Batman movies start up again. It's probably going to be some time before we see another Robin.