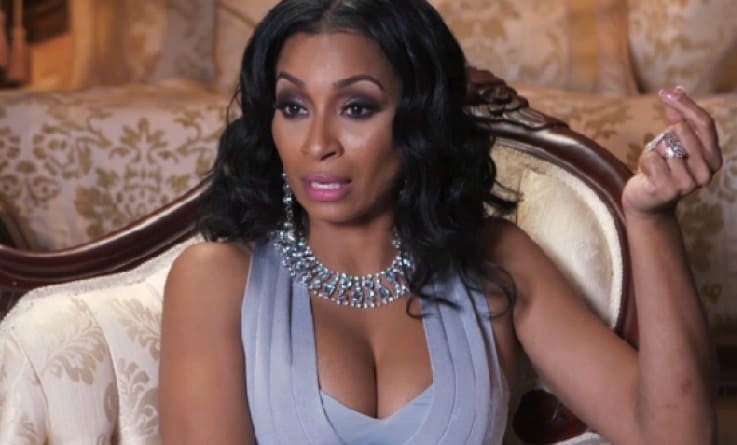 American TV personality, dancer, rapper and budding entrepreneur Karlie Redd has built up quite the devoted fan-base over the past few years. Her exploits on Love & Hip- Hop: Atlanta have been keeping us entertained since the show started in 2012, while the talented star's re-occurring role on Bounce's soap opera, Saints and Sinners, has demonstrated her keen acting skills. With several new projects in the works for 2019, we're set to hear much more from Redd over the coming months. To get us prepared, let's take a look at 10 surprising facts about the woman formally known as Karlie Lewis.
1. She spent most of her childhood in Trinidad
She may seem an American through and through, but Redd actually spent most of her childhood on the Caribbean island of Trinidad. Redd was born in New York to a mother of West Indian origins and an African- American father. For the rest of her childhood, Redd's family flitted between Trinidad and New York, before returning to the Big Apple permanently when Redd was 12. Redd learnt her craft early, perfecting her entertainment skills at The Harlem School of the Arts and Alvin Alley American Dance Theater.
2. Her age is the subject of debate
We may know many things about Redd, but her age remains shrouded in mystery. When she appeared on VH1's "Scream Queens" in 2010, Redd's age was listed as 29 years old. Five years later, the star appeared in Playboy… which would have been all well and good, had the publication not listed her age as 37. Quite how she managed to get 8 years older in just 5 years is a feat neither we, nor Redd, have ever been able to fully explain. Her Love & Hip Hop: Atlanta co-star and ex-boyfriend Benzino hasn't exactly helped in clearing things up; although he's purported that Redd is older than she claims, when asked by radio host Colby Colb to give her exact age, he replied "Now that I don't know".
3. She's set to release an EP
Redd has been dabbling on and off in music for a while now, but going forward, she plans to get much more serious about her craft. Her first single "A Girl Has Needs" was released on iTunes all the way back in July 2012, when Redd was 31 (or possibly 34…). She followed up the success of her debut with a second single "Ferrari Karlie" in July 2018, and is currently working on her first full length EP with AMS. If the project proves a hit, Redd will join the likes of fellow LAHH cast members Omarion, Keyshia Cole and Remy Ma, whose musical careers have all been successfully revived by appearances on the show.
4. She's writing a book
Redd is clearly an ambitious lady; already a reality TV show star, up-and coming rapper, and fledgling entrepreneur, her next project will see her trying her luck at becoming the next E. L. James. Redd got familiar with the genre of erotic literature while working on "Sex Chronicles", the 2008 television series based on Zane's series of New York Times Bestselling short stories, The Sex Chronicles: Shattering The Myth and Getting' Buck Wild. In a fortuitous turn of events, Redd met up with Zane a few years after the series wrapped, and was thrilled when Zane expressed an interest in partnering up with Redd on a writing project. According to thegrigio.com, Redd has stated the result of the collaboration will be released later this year, and in her own words, is going to be "crazy".
5. She's a mom
Karlie Redd may be a businesswoman, a rapper and a fledgling writer, but the job most dear to her heart is being a mother to daughter, Jasmine Lewis. Jasmine is the product of Redd's relationship with ex, Nathan Hill. Despite leading a pretty low-key life in comparison to her feisty mom, Jasmine did have a brief flirtation with fame when she appeared in an episode of Love & Hip Hop. During the episode, Jasmine mentioned she was thinking of abandoning her education to pursue a career. Like any responsible mom, Redd gently suggested she should graduate before making any big decisions. Noticeably absent from the domestic picture is father Nathan Hill… although that's perhaps not surprising when we consider the Chicago gangster is currently serving a life sentence in jail.
6. She has her own hair-care line
In 2012, the ever- enterprising Redd launched Redd Remy Hairline, a range of hair- care products designed to give fellow Americans the chance to emulate Redd's own glossy locks. Redd introduced the line to a waiting public during a promotional tour that took in several celebrity and community events in DC, Maryland and Virginia. The tour had a dual purpose: the first, to allow Redd the opportunity to engage with her fans and present her new products; the second, to support pancreatic cancer research. The cause is particularly dear to Redd's heart: as prlog.org notes, the director of operations for Redd Remy Hairline, Lesley Wells, lost her own mother to the disease in 2012.
7. She owns a boutique
In 2015, Redd added to her budding empire with the launch of a new clothes store. Merci Boutique opened in North Point Mall, Atlanta, Georgia to a roaring reception from Atlanta's fashion-hungry residents. The boutique aims to offer everyday folk the chance to emulate the style of their favorites stars without breaking the bank in the process. Redd's northern fans will be pleased to know they don't have to visit Georgia for a piece of the action: the boutique has now expanded to include an online website, offering a full range of accessories, attire, shoes and sunglasses.
8. She's engaged
Redd has become notorious over the years for her revolving door policy to relationships, but it looks like the star may finally have found her happily ever after. Redd has spent much of this season's Love & Hip Hop: Atlanta flashing her hefty, nine- carat diamond engagement ring (reported by distractify.com) to be worth a jaw dropping $150,000). After some suspense about her fiancée's identity, it turns out the lucky hubby-to- be is Maurice "Mo" Fayne, a tow truck company owner from Arkansas. Although the pair have been keeping their relationship on the down-low, Redd hasn't lost the opportunity to gush about her love interest to her fans, telling listeners of Young Joc's radio show: "With Mo, he's steady, he's reliable and he's the type of man you want to build a future with."
9. Her first movie role was alongside Chris Rock
Our first glimpse of Redd on the big screen came in Chris Rock's 2014 movie, Top Five. The film tells the story of a comedian trying to make the transition to serious actor, after his fiancée convinces him to televise their wedding for her reality TV show. The movie starred Rock and Rosario Dawson as the lead protagonists, while Redd took on the role of Rhonda; a part that, while relatively minor, did give Redd the chance to demonstrate both her excellent comedic timing and her amazing body… although fans may be disappointed to learn the close- up shots in Redd's sex scenes were filmed using a body double.
10. She has a sizable fortune
With a hair- care line, a clothing boutique, film credits, a recording contract and a starring role in one of the most popular reality TV shows in America under her belt, you'd think Redd would have a pretty brag-worthy fortune by now. And you'd be right… according to CNW, Redd has a whopping $200 thousand net worth. With multiple new projects in the works, it's a fortune that's only set to grow.